Living in SkyRidge: 8 Things to Know About Moving to SkyRidge Durango
Posted by Ryan Poppe on Monday, February 13, 2023 at 2:33:20 PM
By Ryan Poppe / February 13, 2023
Comment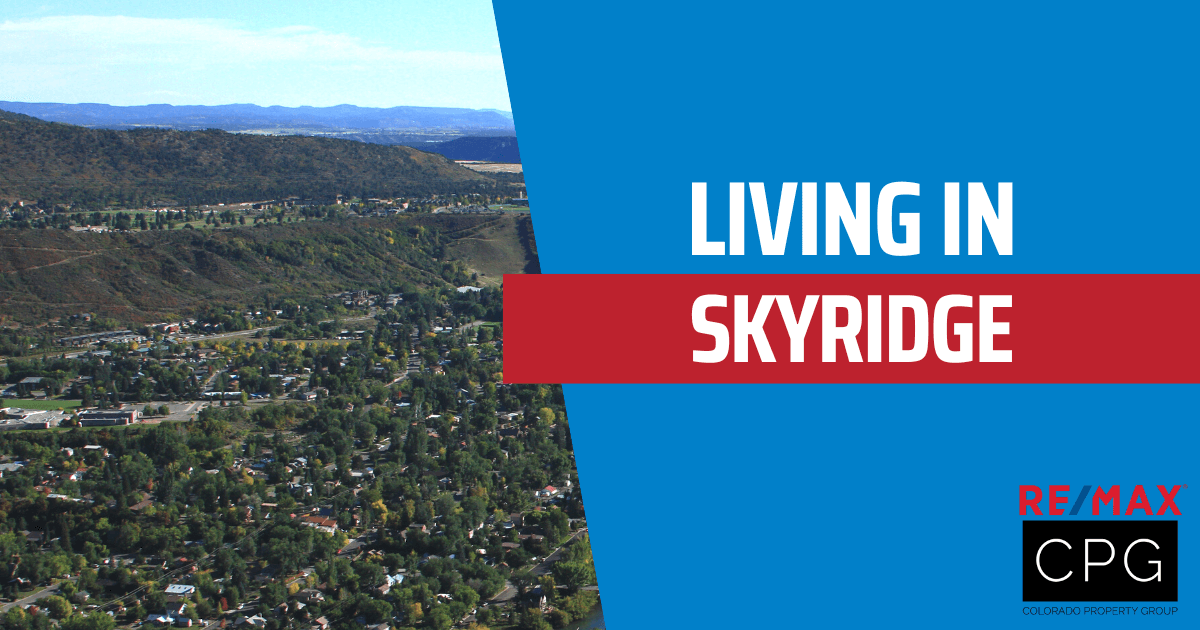 SkyRidge is a hillside neighborhood on the eastern side of the valley where Durango is located. Most homes are elevated, providing amazing views of the Hillcrest Golf Club, the reservoir, the Animas River, and snow-capped mountains in the distance. Jenkins Ranch Road, at the north end of College Drive, is the only entrance to SkyRidge. The area east of the neighborhood is public land, so homeowners don't have to worry about the community growing out of control anytime soon. For those interested in moving to Durango, here is a closer look at the amenities, things to do nearby, and what it's like to live in SkyRidge.
The SkyRidge Lifestyle
SkyRidge—one of the best downtown Durango neighborhoods—is now in the location of what was once the historic Jenkins Ranch. Jenkins Ranch Road and Jenkins Ranch Park are the only markers that serve as reminders of the ranch today. The neighborhood has approximately 350 homes, with lots ranging from 0.25 acres to 1.5 acres in size. There are a small number of condos and townhomes near the entrance to the neighborhood. The rest of the properties are single-family homes and a few luxury homes. There are also some vacant lots in SkyRidge for those interested in new construction homes in Durango.
All of the homes in SkyRidge are relatively new since the neighborhood development only began in the late 1990s. The neighborhood is perfect for those who work at or attend nearby Fort Lewis College. Its location also makes it suitable for anyone who wants to bike into Durango for work or other activities. It's also important to note that no manufactured homes are allowed in the SkyRidge development, so every home in the neighborhood has its own distinct flavor and architectural style.
Employers Near SkyRidge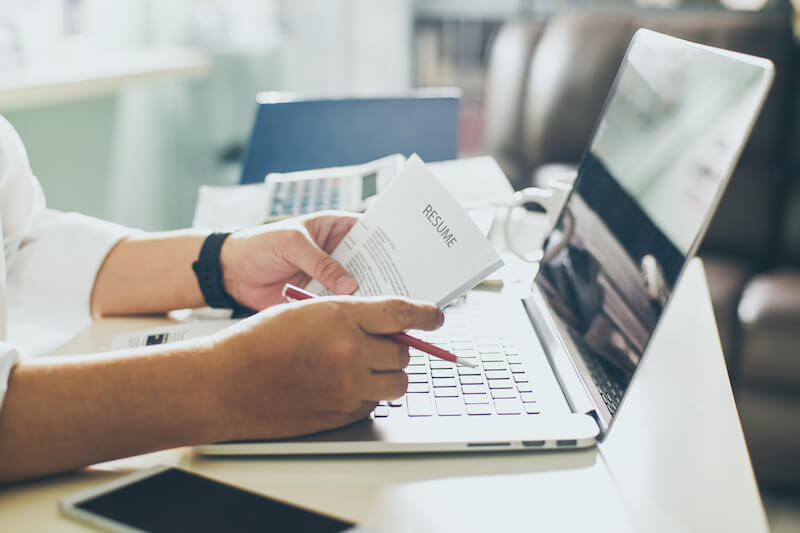 The Durango economy is driven by tourism and the presence of its largest employers, of which there are several. FIS Global, formerly Mercury Payment Systems, Inc., has its corporate headquarters near the Durango Mall. This tech company provides only payment platforms and other financial services and is the largest employer in Durango. It has approximately 3,700 employees.
Fort Lewis College is another major employer in Durango, and this one is situated just outside the SkyRidge neighborhood. There are more than 900 administrators, professors, and other staff members who work on the campus.
There are 15 public schools in Durango, and the Durango School District employs around 700 employees, mainly teachers and support staff.
The Southwest Conservation Corps (SCC) is headquartered here. The group works on nature conservation projects throughout southern Colorado and northern New Mexico. It employs approximately 500 staffers.
Mining Equipment, Ltd. manufactures large, heavy-duty mining equipment such as battery-operated locomotives and tunnel multi-service vehicles. Its worldwide headquarters is located in Durango and employs nearly 400 people.
The La Plata Electric Association (LPEA) is the local power company in Durango. About 40 percent of its employees are locals who graduated from Fort Lewis College. It has approximately 250 employees servicing more than 3,700 miles of power lines.
SkyRidge Amenities
Nearby amenities are some of the things that make any neighborhood more liveable. Most people don't want a lengthy commute to find the nearest shopping, healthcare, fitness center, or other services. Here's a closer look at some of the amenities closest to SkyRidge.
SkyRidge Services
The city of Durango's public transportation consists of a Bus Transit service that covers most of the area. Near the townhome development, there is a bus stop just south of Jenkins Ranch Road. Bus Route 2 passes by there several times per day. The route loops from the Transit Center and the Train Station up to Fort Lewis College, the golf course, and back around to the Downtown area. Buses to other parts of Durango can be accessed from the Transit Center.
The Durango Community Recreation Center is on the other side of the Animas River from SkyRidge. Its indoor pool stays popular all year long. The rec center also has a fitness center, a gym, and personal trainers available.
The Community Concert Hall at Fort Lewis College is the place to go for live music, film festivals, and other forms of entertainment.
SkyRidge Shopping
The SkyRidge Market is the closest place to the neighborhood for quick convenience shopping. A gas station/convenience store is located right at the base of Jenkins Ranch Road. There are a couple of yoga studios, an investment firm, and some other service businesses in the small center near the market.
For more serious shopping, the closest option is about five minutes away in historic Downtown Durango. The Durango Town Plaza has a City Market for groceries, a Kroeger Ace Hardware store, and a Walgreens as its main anchor stores. The Main Mall of Durango is nearby and has several indoor shops in a historic building. The nearest post office to SkyRidge is in the downtown area, and the Durango Farmers Market, which is open every Saturday from May through October.
The Durango Mall is about a 10-minute drive south of SkyRidge. It has about 20 stores, including JC Penney, Pier 1 Imports, and Kay Jewelers.
Things to Do in SkyRidge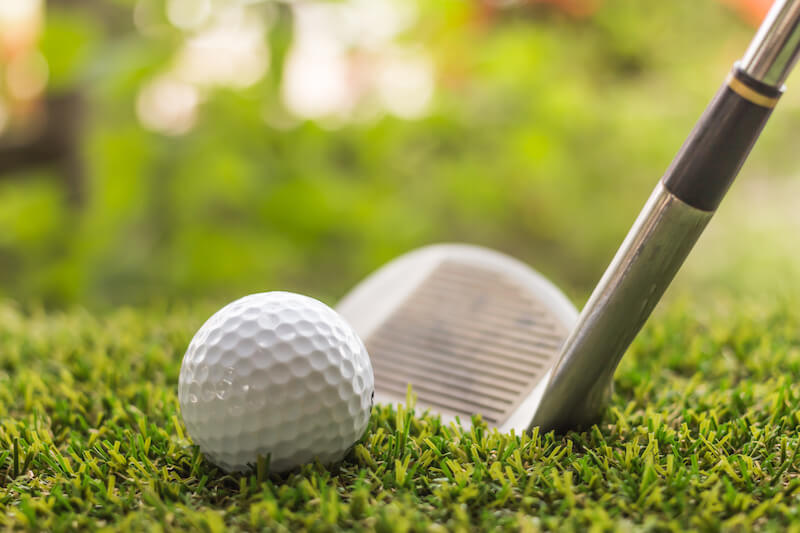 Given the serene natural beauty of the area, it should be no surprise that Durango's best outdoor activities are impressive. There are also tons of dining and nightlife options, ranging from quick bites for college students on a budget to fine dining in more upscale establishments. There are also several nearby attractions worth checking out.
Outdoor Activities
Jenkins Ranch Park is the only park inside the SkyRidge neighborhood. It's a lovely spot for a picnic, and it has tennis courts and a children's playground available. Hillcrest View Park is just a block from SkyRidge on Hillcrest Drive. It's a smaller park with a grassy area and a playground.
For those who prefer a more rustic outdoor experience, the Skyline Trail sets out from the end of Jenkins Ranch Road. The trail heads up Raider Ridge and provides fantastic views of the entire valley and the Animas River. Hikers, mountain bikers, and trail runners use the trail, which is open year-round to the public.
And it's hard to miss Hillcrest Golf Club—one of Durango's best golf courses—since it's right downhill from the neighborhood. It's a challenging 18-hole public course with a full driving range, a clubhouse, and an indoor golf simulator for the winter months.
Restaurants, Breweries, and Bars
Durango has all the fast food joints and chain restaurants that one would expect in a college town. But living in Downtown Durango means access to options, and Main Avenue is truly the city's version of a "restaurant row." There are too many fine dining establishments, breweries, and bars to list them all here. These are just a few local favorites, all located within a 10-minute drive of SkyRidge.
Derailed Pour House - Cocktails, beer, wine, and gourmet dishes
Cream Bean Berry - Ice cream and coffee shop
Eolus Bar & Dining - Full wine and cocktail bar with sushi, seafood, and upscale pub fare
Carver Brewing Co. - Beer, wine, and cocktails, open for lunch and dinner
Oscar's Cafe - Fun retro '50s diner with burgers and fries
Nearby Attractions
Chapman Hill is just five minutes away from the SkyRidge neighborhood. The full-sized indoor rink is the site of many adult and youth hockey games and practices during the cooler months. It converts into a roller rink in the summer, and the facility can be rented for birthday parties. The ski area has about 500 feet of vertical terrain. It has a couple of tow ropes and a bump course. Instruction is available for budding skiers and snowboarders.
The Durango Public Library is directly across the Animas River from SkyRidge, and it's also the location of the Durango Botanic Gardens. The various gardens represented here are free and open to the public. There's a miniature tree garden, an arboretum, an herb garden, a rose garden, and several other options to walk through and view.
Schools Near SkyRidge
Durango schools provide plenty of options to area residents, especially considering the community's relatively small size. SkyRidge students from pre-K through 5th Grade attend Park Elementary School. It's located on East College Drive, just five minutes from the neighborhood. Students in Grades 6–8 attend Escalante Middle School. This school is about a 15-minute drive south of SkyRidge during morning traffic. Animas High School serves SkyRidge students from Grades 9–12. The high school is very close to the neighborhood, and it takes less than five minutes to get there.
Fort Lewis College is located right near the base of the neighborhood on College Drive. The college serves about 4,000 undergraduate students and offers 32 separate baccalaureate degrees.
Mountain Living at Its Best in SkyRidge
SkyRidge is one of the newest neighborhood developments in the Durango area, and it still has a little more room to grow. Many homebuyers choose SkyRidge when moving to the area because of its close access to so many amenities and activities, not to mention having a full range of schools nearby. A lot of retirees and golfers also like SkyRidge because it's one of Durango's best golf course communities. There's a little something for everyone waiting in this beautiful mountain neighborhood.
If Durango sounds like the perfect place for you, contact Colorado Property Group of RE/MAX with Durango Homes for Sale at (970) 946-0601 to get in touch with a Durango real estate agent and get ready to call this beautiful mountain town home.