Things to Do at Lake Nighthorse: Everything to Know About Fishing, Boating & Hiking at Lake Nighthorse
Posted by Ryan Poppe on Monday, November 21, 2022 at 9:13:26 AM
By Ryan Poppe / November 21, 2022
Comment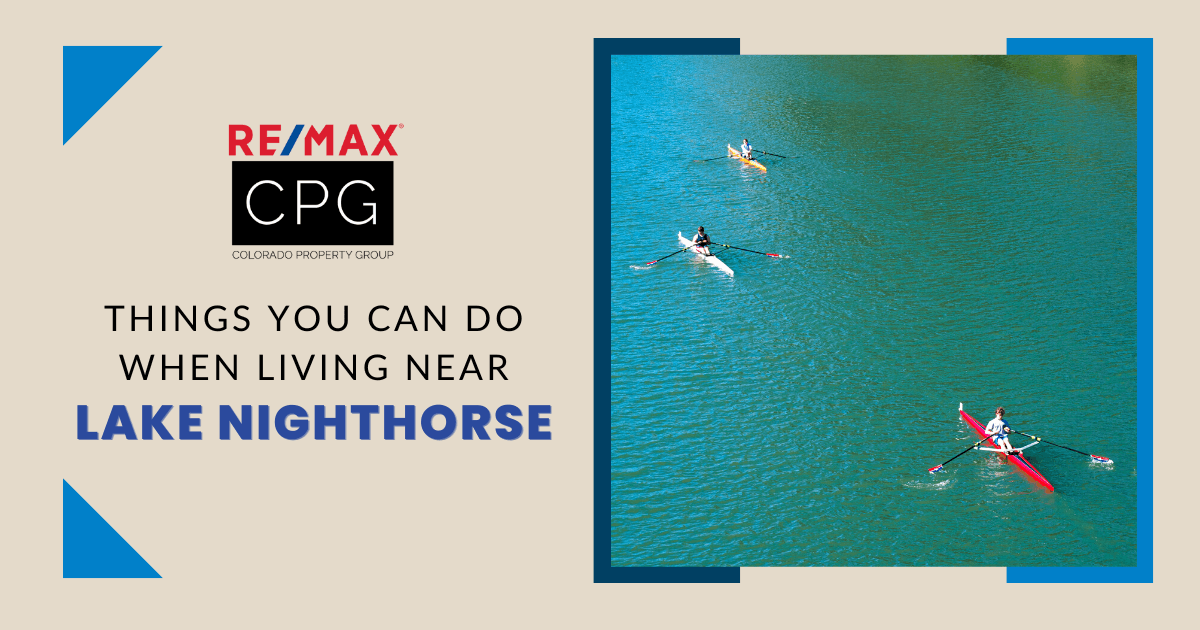 Durango is a scenic playground for people who enjoy the great outdoors. From skiing and elk hunting to bird watching and nature hiking, there's a little something for everyone here. Lake Nighthorse is a relatively new body of water just a couple of miles from downtown, and it contributes significantly to Durango's water recreation activities.
Lake Nighthorse is an artificial reservoir that has only been open to the public since 2018. The creation of the reservoir was authorized in the 1960s, but construction didn't begin until 2003 and it wasn't filled until 2011. Today, it's stocked with sportfish, and the 1,500-acre lake is a hotspot for boating, swimming, and other outdoor activities during the months when it's open to the public. Here is everything that Durango locals can enjoy when living just 10 minutes away from Lake Nighthorse.
Lake Nighthorse Park Hours & Fees
The Lake Nighthorse Recreation Area is only open to the public at certain hours and in certain months. Here is what the annual schedule looks like, subject to changes by Durango Parks & Recreation:
April 1 to May 8: Open Friday to Sunday, 9:00 a.m. to 4:00 p.m.
Mid to Late May: Open daily, 8:00 a.m. to 6:00 p.m.
June 1 to August 31: Open daily, 7:00 a.m. to 7:00 p.m.
September: Open daily, 8:00 a.m. to 6:00 p.m.
October 1 to Mid-October: Open daily, 9:00 a.m. to 4:00 p.m.
Mid-October to Mid-November: Open Friday to Sunday, 9:00 a.m. to 4:00 p.m.
Mid-November to March 1: Closed for winter
For the most exact times and dates when the park is open, check with the Durango Parks & Rec website. Entrance fees are collected to help with maintaining the park and programs offered at Lake Nighthorse. Here are the entrance fees:
Private Vehicle Day Pass: $10
Commercial Vehicle Day Pass: $25
Walk/Bike Day Pass: $4
Private Vehicle Season Pass: $80
Walk/Bike Season Pass: $25
Senior Vehicle Season Pass: $70
Fishing in the Well-Stocked Lake Nighthorse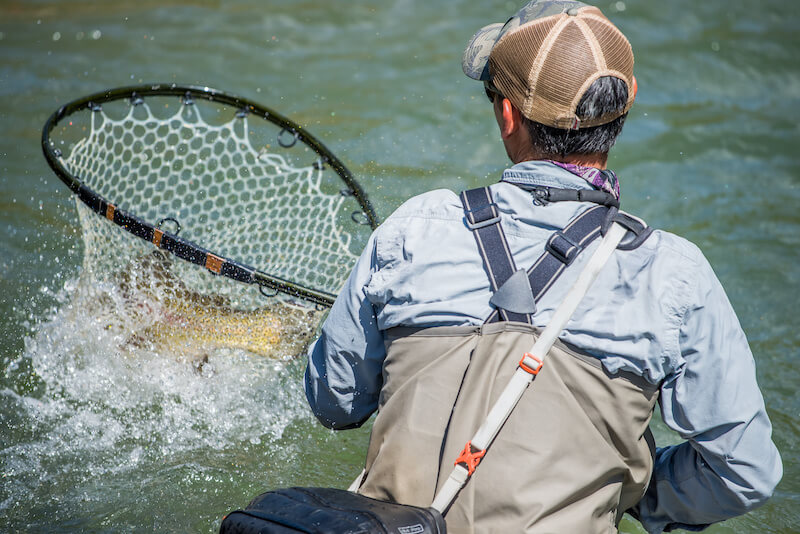 The lake is stocked with rainbow trout, brown trout, and kokanee salmon. There are also several other fish species in the lake, although they're less common. People ages 16 and up are required to purchase a fishing license from Colorado Parks and Wildlife. Fishing in Colorado's lakes, rivers, and streams is allowed year-round, but Lake Nighthorse closes for the winter months.
Bag limits are in effect for trout and kokanee salmon in the lake. Anglers are allowed to catch four trout daily and have eight in possession, and they're allowed to catch 10 kokanee and have up to 10 in possession. Fishing is prohibited in some parts of the lake; signs will indicate these areas. Traditional baits are allowed, but no live aquatic baits. Also, park rules require that fish entrails be disposed of in a garbage can, not in the water.
Parks and Wildlife host a fun event at the lake every year: The Kokanee Salmon Giveaway. Anyone who likes to eat fish but doesn't want to catch and clean them can enter the park for free on designated days and pick up some fresh-caught salmon, depending on availability.
Go Fish Durango is a local fishing charter business that takes people fishing on the lake during open months.
Boating on Lake Nighthorse
Boating is another favorite activity at Lake Nighthorse, whether for fishing, water skiing, or just relaxing. Colorado Parks and Wildlife has some strict rules that boat owners must follow, and motorized boats are not allowed on the lake year-round. For those who want to enjoy the water but don't own a boat, canoe, kayak, and standup paddle boards are available to rent. All Colorado boating rules and regulations are in effect, and boats can only be fueled at the entrance to the park.
Vehicles towing boats and boat trailers must stop at the park entrance for an inspection and are subject to decontamination. All motorized boats must have a current registration (it can be from any state). Motorized boats must also have a current Colorado Parks & Wildlife ANS stamp. Open-air exhaust boats, personal motorized watercraft like jet skis, houseboats, and cabin cruisers are prohibited from being on the lake.
Lake Nighthorse Boating Season
Non-Motorized Boat Access: April 1 through Mid-November
Motorized Boat Access: May 15 through Mid-November
Hiking the Lake Nighthorse Trail
The Lake Nighthorse Trail is a fun way to see the lake from the shore, along with some beautiful trees and maybe even some wildlife. It's a 2.3-mile out-and-back, gravel-surfaced, "Easy" trail that is among the favorite hiking trails in Durango. The trail, which takes about 50 minutes to hike, takes off from the end of the entrance road and follows the southeast side of Lake Nighthorse. This is a kid-friendly outing, and leashed dogs are welcome to accompany their owners.
Anyone who pays the entrance fee to the park can hike the trail. Note that the trail is only open during the hours and months when the park is open.
Swimming in Lake Nighthorse
Lake Nighthorse—one of Durango's best swimming locations—also has one of Colorado's most unique outdoor water parks, Wibit Aqua Park at Swim Beach. The colorful inflatable structures on the water are great for kids to climb on while enjoying the water. The park requires everyone using the Aqua Park to wear a life jacket, and kids under 12 have to be accompanied by an adult. Complimentary life jackets are available for everyone. There are lifeguards on duty, and there is a limit of 75 people at a time allowed in the Aqua Park.
The nice thing about Lake Nighthorse is that the water temperature is excellent during summer. The temperature is around 60 degrees Fahrenheit when the swim park opens at the start of June. By late July and early August, the water is generally in the 70s. Those are comfortable temperatures for a Colorado lake!
Aqua Park Additional Information
Open & Lifeguards on Duty: June 4 to September 5, 10:00 a.m. to 6:00 p.m.
Picnicking in Lake Nighthorse Recreation Area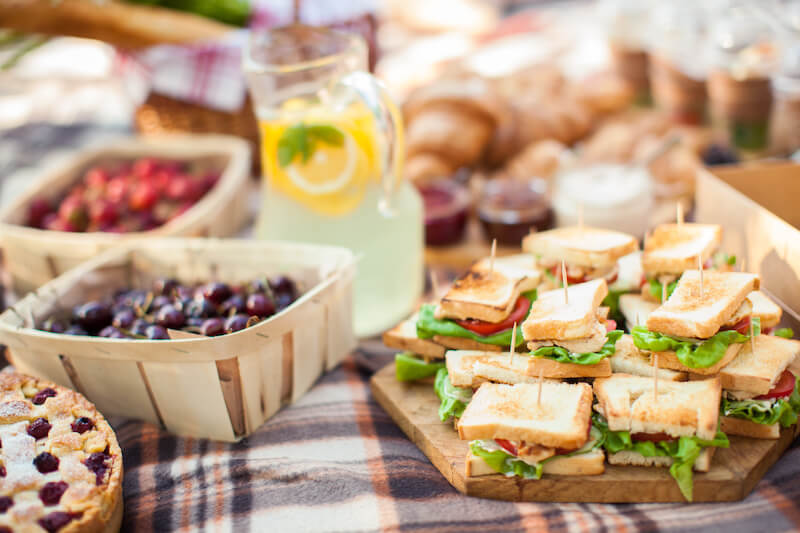 The Lake Nighthorse Recreation Area is a great spot for a picnic. There is a small shaded picnic pavilion near the boat ramp parking area, where three picnic tables are available on a first-come, first-serve basis. If the pavilion is full, don't worry. If someone wants to put down their tailgate and have a picnic in their truck bed or drop a blanket on the beach in the swim area, it probably won't raise any eyebrows.
However, there are a couple of rules about bringing food into the park. Durango residents know that the area is in bear country, so trash must be dumped in a trash receptacle or carried back out of the park. There is also a strict rule prohibiting glass bottles in the park, because no shoes are allowed in the swimming area and many barefoot people are in the park. Broken glass could be a serious safety issue. Finally, there are no grills at the park, and smoking and campfires are prohibited to prevent wildfires.
Get Outdoors and Enjoy Lake Nighthorse
Lake Nighthorse is a tremendous natural resource for anyone who wants to leave their home and enjoy the outdoors. The fishing is spectacular, the water is calm for boating, and the swim park is the perfect way for kids and adults to spend the day. This beautiful resource, one of the best lakes in Durango, is here for everyone in the community, and it's well worth taking advantage of everything the park offers.
If Durango sounds like the perfect place for you, contact Colorado Property Group of RE/MAX with Durango Homes for Sale at (970) 946-0601 to get in touch with a Durango real estate agent and get ready to call this beautiful mountain town home.