Looking for a Waterfront Home? What You Need to Know Before Buying
Posted by Ryan Poppe on Tuesday, October 11, 2016 at 2:56 PM
By Ryan Poppe / October 11, 2016
Comment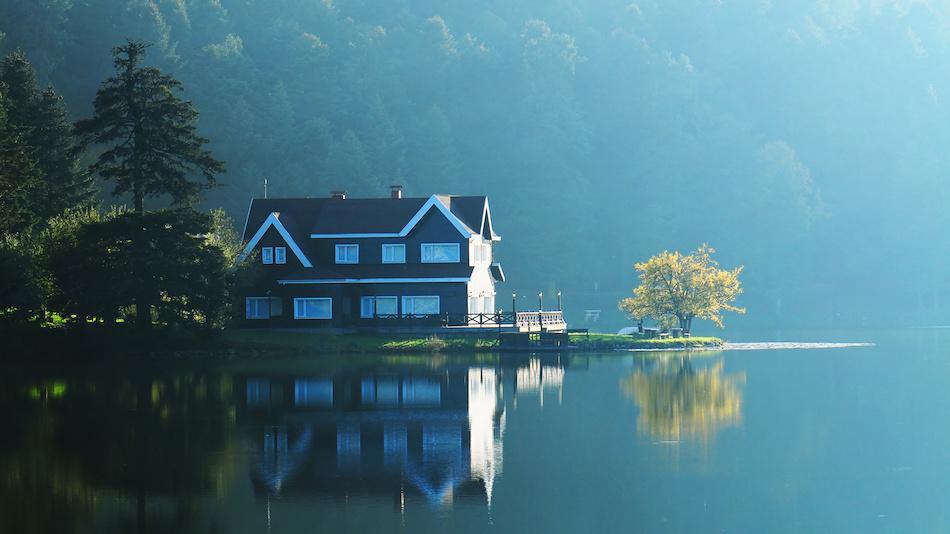 Whether perched high above a beautiful beach where waves come rolling in, nestled into a scenic lakeside community, or tucked into a wooded setting along the banks of a peaceful river, the lure of waterfront property is strong for many real estate buyers today.
However, buying and owning waterfront property is different in many respects from owning a traditional inland home or property. If you are considering the purchase of a waterfront home, and are wondering what questions to ask when buying waterfront property, the following information will help you choose well and maximize the enjoyment of owning a beautiful waterfront property.
Look to the Past Before Buying
The are a lot of things to consider when buying waterfront property, and some of the best information about a waterfront home will come from historical data about the home or immediate location of the property. Prospective buyers can look to historical information to find out how often a particular property has been impacted by flooding and how severe the flooding may have been in the past.
In addition, historical information can often provide details about erosion issues, septic problems and water quality issues pertinent to the waterfront home or property in question.
How to find the history of a property:
past planning and zoning data for the property or general area, including permits for repairing flood damage and any inspection reports that may be on file
past news stories about flooding and flood damage in the area
information from longtime land owners in the area
Get a True Picture of Current Condition
A critical piece of data that prospective waterfront property purchasers must make sure they obtain is whether or not the property is located in an actual flood zone. This information is available online through the National Flood Insurance Program, making it easy for prospective buyers to use mapping tools to pinpoint property locations.
What is the flood zone status of the property? Homes that fall into known flood zones will typically require buyers to purchase a flood insurance policy, in addition to standard homeowner's insurance, which can be costly, depending on how frequent and severe the flooding has been for the flood zone in which the home is located. In addition, prospective buyers will want to understand what it means if the home they are interested in falls under the "grandfathering" rule, which may raise or lower the flood insurance premium required, depending on specific details about the actual property being considered.
Additionally, prospective waterfront home or property buyers will usually want to make their offer contingent upon a property inspection to determine any latent damage to the home or property from erosion or exposure to water or salt, as well as the condition of docks, boathouses, seawalls and other structures that are part of the property being offered for sale.
Find Out What Changes May be in Store for the Area
In addition to researching information about the particular home or property and having appropriate inspections performed, prospective buyers will also want to determine what changes are in store for the area that may affect the property value.
Development in the general area, as well as zoning laws and any expected changes to federal, state or local laws and regulations that will affect property rights and usage can have a tremendous impact on both the future value of the property and the ways in which an owner can use and enjoy it.
Understanding Potential Cost vs Value
When valuing waterfront property it may come to a shock for many buyers that it is more expensive than most other types of property, mostly due to the fact that it is a limited resource and highly prized for recreational use. But a waterfront home can also result in higher costs for insurance, maintenance and taxes, as well.
Is buying waterfront property a good investment? Before making an offer on any waterfront home or property, take time to seek the guidance of an experienced real estate professional who specializes in the type of waterfront property you are considering. They will be able to offer you valuable advice about the general area as well as helping you find specific information about a particular home or property.
Buying a waterfront property can be a great decision that will make you happy for years to come, but it is important to know everything that comes with the home before moving forward with the purchase!