Make Downsizing Easier With These Helpful Tips
Posted by Ryan Poppe on Wednesday, September 27, 2017 at 8:05 AM
By Ryan Poppe / September 27, 2017
Comment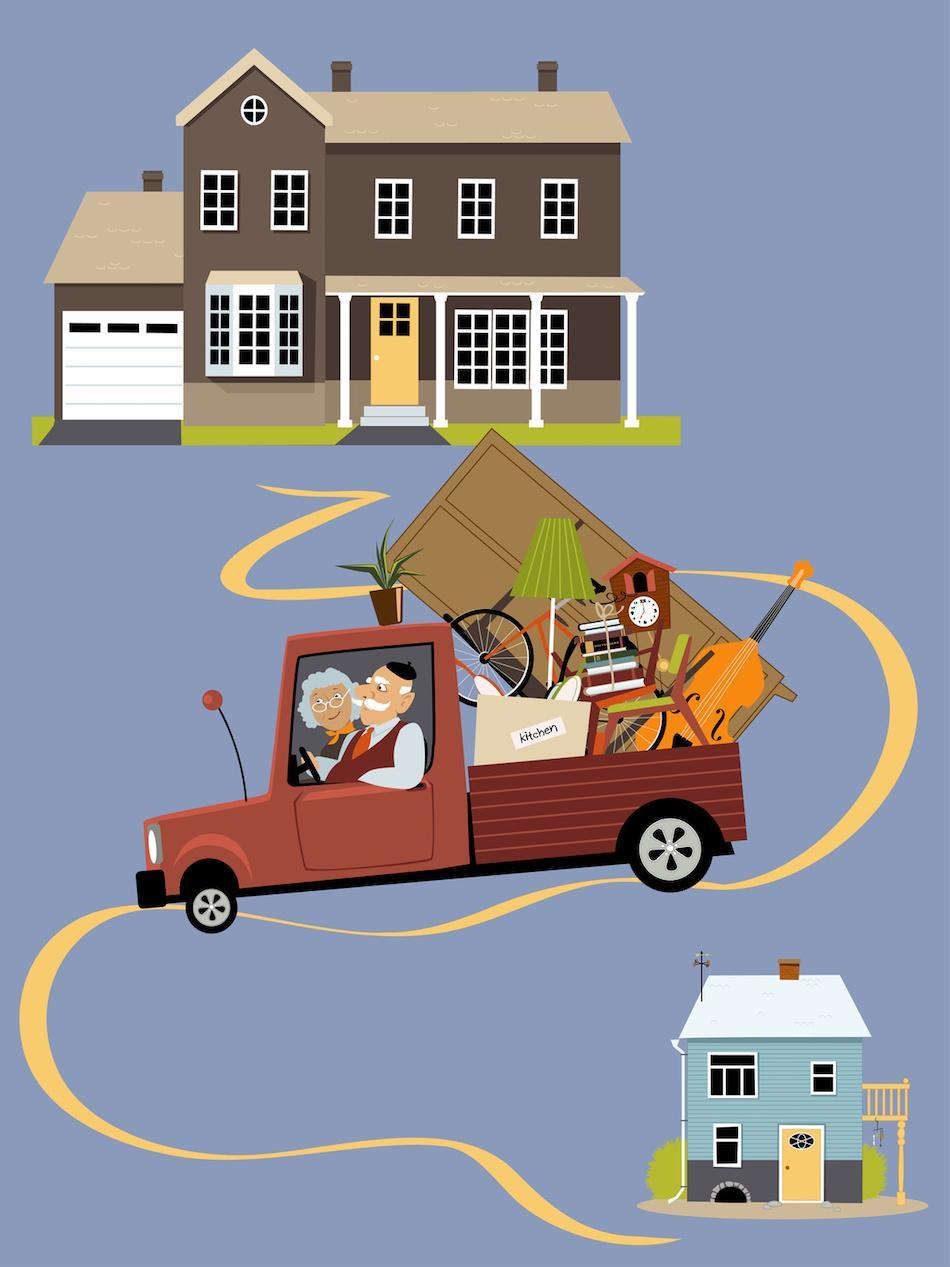 Certain life circumstances can sometimes dictate the need for a smaller home. Maybe the children have all moved out or a large house is just too difficult to maintain anymore. No matter what the situation might be, the need to downsize is common and can sometimes be challenging. However, it doesn't have to be a difficult process as long as a few helpful tips are kept in mind.
Assessing Each Item
While it does take some time to complete, it will pay off to go through each room and analyze what should be kept and what needs to be donated or thrown away. This process looks a bit different for everyone, but there are some primary strategies to help it go smoothly.
Many find that creating three piles for each room helps one to stay organized; one for items that will be kept, one for donations, and one for trash. Sometimes people even add another pile with the intention to sell some of their belongings as well as selling their current home. As these piles are created, stop and think about how each item will function in the new home. Will there be room for it? Do you own more than one of an item and only need to take one with you?
This analytical mindset toward the home's contents can make the process of downsizing much easier instead of being a more emotionally based process.
The Future Home
Not only does downsizing have to do with the items in one's current home, but it also relates in a big way to the next home and its size. Oftentimes people focus so much on their current home and belongings that planning for the future home doesn't get as much time and attention.
Some suggest that going through belongings first is essential when looking for the new, smaller home. This way buyers will have an idea of how much real estate they need and what they can live without. Others prefer to do it the other way around, and pair down their belongings to fit into the newly selected space.
Knowing the size of certain furniture items can come in handy when shopping for the new home, as people who are intending on keeping their couches or bed frames will need to make sure things will fit properly.
Focus On The Positives
When shopping for a new home, it helps to frame downsizing in a positive manner instead of something to be sad about. The next house will provide a place for new adventures and memories and hopefully bring a smaller mortgage payment and less maintenance to go with it!
Instead of viewing the move as extra stressful, not only because moving can be difficult enough but because getting rid of items can be emotional, try approaching it with the mindset of closing one chapter and opening another one. The next chapter could be enjoying nature, peace, and quiet in a your new Hesperus home, for instance.
The more organized and clear you are about the items that will be kept, the easier of a time moving in will be, and relaxation and enjoyment of the new space will come quickly.