Marketing A Home To Sell: Advice for Home Sellers
Posted by Ryan Poppe on Wednesday, May 23, 2018 at 8:03 AM
By Ryan Poppe / May 23, 2018
Comment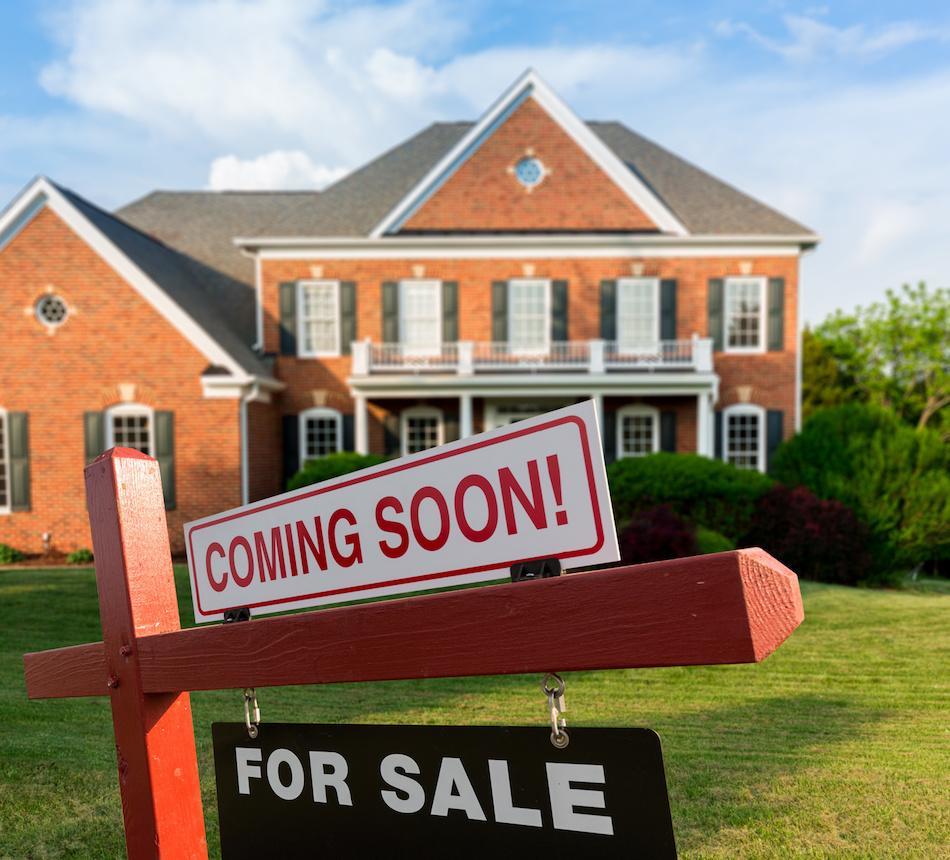 Marketing a home to sell can be a challenge, especially for homeowners who have never sold a home before. There are many ways that home sellers market their property when it's listed for sale. Staging the property, improving curb appeal, hiring a professional photographer and a drone video camera operator are all ways that homeowners can market their property and make it stand out. These tips will help homeowners who are just learning the ropes of selling a home to make their property more attractive to potential buyers.
Stage the Property
Staging is the process of making the inside of a property look more appealing to home buyers. Staging starts with cleaning up the space and removing clutter. Removing clutter from the home is a lengthy process that takes weeks or months. Many homeowners must start removing clutter months in advance in order to have their home cleaned out for the first showing. If there are things that you want to keep but add too much clutter to you staged home, renting a storage unit for excess can be a great solution.
Once the clutter has been removed, many homeowners will shift their focus to decorating. Decorating a property to sell is often a much different process than decorating it for personal use. Many homeowners start by painting their rooms. The best colors for marketing to home buyers are often neutrals like beige, cream, gray and brown. These colors can be matched to most decor and therefore have widespread appeal.
Take Professional Photographs
Photographs of the property help make the real estate listing attractive. Taking proper real estate photographs can be difficult. Often, interior spaces in real estate photographs seem flat and less spacious. It's common for large segments of rooms to be cut out of amateur real estate photographs.
Professional real estate photographers are trained to take flattering pictures of home interiors and exteriors, so the rooms appear as clean, spacious and flattering as possible. Homeowners hire professional real estate photographers to ensure that their home looks as good as possible in the listings. This can help attract more buyers to the property.
Boost Curb Appeal
Curb appeal is a crucial part of marketing a home. A property that is well landscaped and properly cleaned with trim grass creates a good impression on buyers when they pull up to the house. There are many small ways that homeowners can boost the curb appeal of their property.
For example, grass should be properly watered and trimmed, so it will be lush and green for buyers. Another part of improving curb appeal is cutting back overgrown trees and shrubs.Trees that hang over the house can cause damage to the roof while also enabling rodents to enter the house through the attic. Overgrown shrubs, meanwhile, can cast the house in shadow while also giving the appearance that the homeowner does not properly maintain the yard.
A dirty home exterior can detract from the appearance of the property. Many homeowners boost curb appeal by power-washing the home's facade and the paths leading up to the property.
Planting annuals in the flower beds outside is an easy way to make the home attractive. Annual plants are easy for homeowners to grow, even trying to sell a home. Many annuals produce abundant flowers all summer long.
Finally, an old paint job can deter buyers who don't want to have to paint their home shortly upon moving in. Painting the outside is an excellent way to make the house look tidy, attractive and well maintained.
Make a Drone Video Tour
A drone video tour is an excellent way to draw attention to a property. Drone video tours are still relatively new and not many home sellers use this tactic yet, so any home with a drone video is likely to attract attention to itself. Drone videos are most effective on properties that are large and expansive, as well as on properties with luxury homes. Homeowners can work with their real estate agent to determine whether or not a drone video is right for their property.
Make a Buyer Book
Some homeowners market their home to buyers by creating a binder or book of information about the house and the neighborhood where the house is located. This is an excellent way to point out interesting and important things about the property and area where the house is located. This book is left on the table when buyers come through the house for a showing.
Work Closely With Your Real Estate Agent
A good real estate agent should have a variety of ideas for marketing a Pagosa Springs home to buyers. If you're a homeowner who would like to sell your property and are seeking more ways to market your home, contact a real estate professional today. He or she can make suggestions that can help you make your home more appealing to buyers.