Where Are the Best Mexican Food Restaurants in Durango, CO?
Posted by Ryan Poppe on Tuesday, March 17, 2020 at 8:57 AM
By Ryan Poppe / March 17, 2020
Comment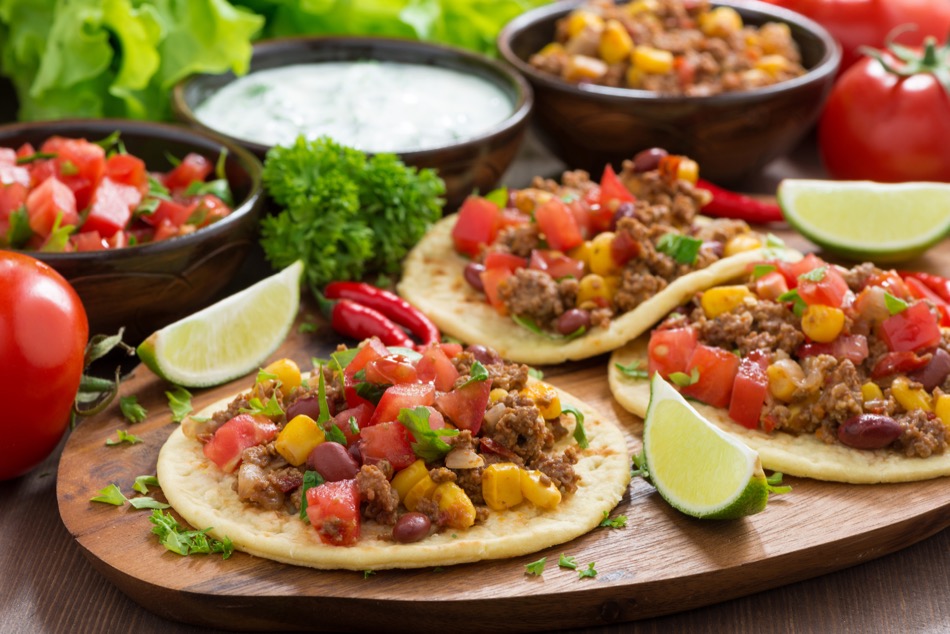 Durango, Colorado is a community that prides itself on featuring the flavors and cultures of people from around the world. With this in mind, visitors and locals alike will find there are many Mexican restaurants to discover. From those who specialize in authentic dishes to those who make incredible street food, there's a restaurant for every person who appreciates flavorful Mexican food.
These are the best Mexican food restaurants in Durango, CO:
Zia Taqueria
Address: Zia Taqueria, 3101 Main Ave, Durango, CO 81301 and Zia Taqueria, 400 S Camino Del Rio, Durango, CO 81301
With an emphasis on simple ingredients, fresh meals and local flavors, Zia Taqueria has quickly become a favorite Mexican restaurant among the people who live in Durango. In fact, the restaurant is so well-loved that it now operates two locations, one in the northern part of the city and another in the southern district. Patrons will find a variety of classic Mexican dishes on the menu, all of which feature local ingredients such as Durango-made chips or tortillas that are handmade in Colorado. The daily specials at this restaurant are a great way to try new dishes for an awesome price.
Macho's Fast Mexican Food and Drinks
Address: Macho's Fast Mexican Food and Drinks, 1485 Florida Rd, Durango, CO 81301 and Macho's Fast Mexican Food and Drinks, 275 E 8th Ave, Durango, CO 81301
Macho's Fast Mexican Food and Drinks specializes in creating larger-than-life meals for an affordable price. Diners will find that their favorite appetizers and entrées arrive in just a matter of moments, making this a great spot for lunch during the work day or an easy place to meet up with friends in the evening. Its signature dish is the Macho Nachos, which are large enough to feed at least five adults, but can easily be enjoyed by one very hungry person.
Nini's Taqueria
Address: Nini's Taqueria, 552 Main Ave, Durango, CO 81301
Those who are searching for flavorful Mexican fare in a charming location will be delighted with Nini's Taqueria. This restaurant is located in the heart of downtown Durango, and it features a colorful dining room with plenty of authentic ambiance. The menu at Nini's Taqueria includes classic Mexican dishes as well as unique options that present a fresh take on Mexican cuisine. This restaurant also has become known for its line of fresh salsas, which are the perfect way to begin any meal at this funky spot.
Gazpacho
Address: Gazpacho, 431 E 2nd Ave, Durango, CO 81301
Having been located in Durango since 1991, Gazpacho is one of the most respected and well-established Mexican restaurants in the city. While this menu features a variety of traditional items that can be found at every Mexican restaurant, it also incorporates meals made in the New Mexico tradition. In particular, the New Mexico chili takes center stage. One of its housemade specialties is the Carne Adovado plate, which includes two pieces of pork marinated in New Mexican red chilis. Those who are searching for something distinctly different will love the options at Gazpacho.
Nayarit
Address: Nayarit, 2525 Main Ave, Durango, CO 81301
Nayarit is a casual Mexican restaurant in the city of Durango. This restaurant prides itself on offering original and traditional Mexican dishes in a comfortable atmosphere. Visitors who come to this restaurant to dine appreciate the fact that it also offers patio dining, which allows them to soak up the beauty of Durango while they enjoy their meal. Its extensive street taco menu is impressive, giving people plenty of choices to consider.
These restaurants are ideal for any occasion, be it a romantic night on the town or a fun, family-friendly dinner to cap off yet another amazing vacation. Locals in Durango know they can get an amazing Mexican meal at any moment, and travelers soon find that there's a new cultural dining experience around every corner.