Most Popular Home Builders in Durango, CO
Posted by Ryan Poppe on Tuesday, August 17, 2021 at 9:53 AM
By Ryan Poppe / August 17, 2021
Comment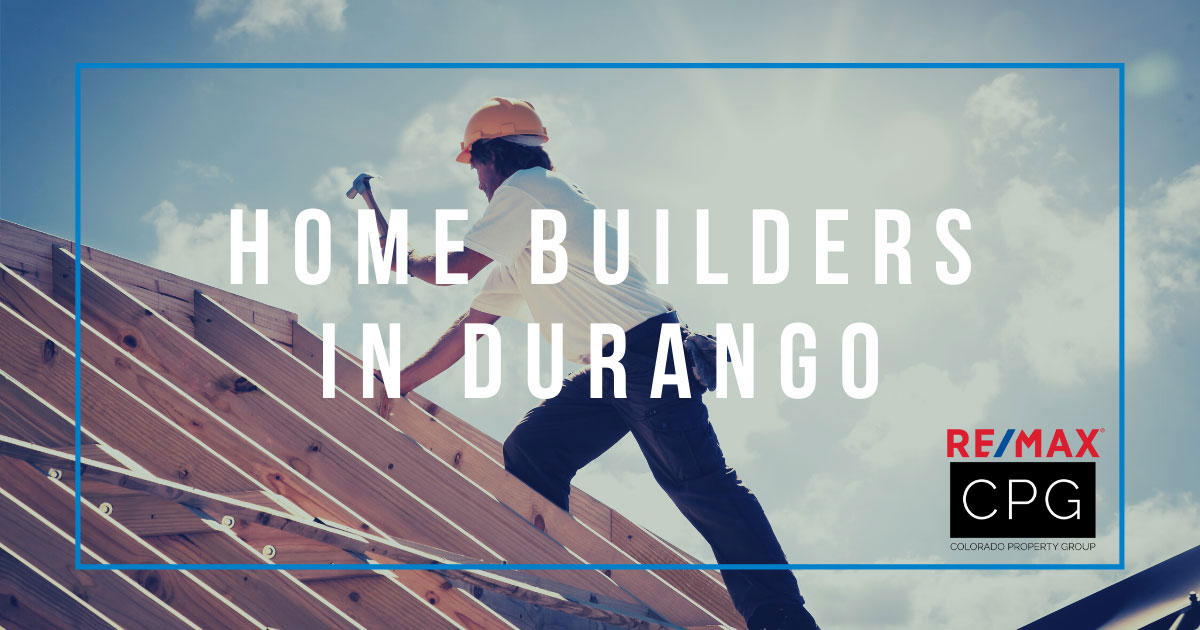 Home Builders in Durango, CO: Durango's Most Popular Home Builders Guide
There are many home builders to choose from, but when committing to one of the biggest investments a person might make, picking a builder arbitrarily is a risky business. Anyone looking to build their dream home near the Durango community or undertake a renovation to make their home ideal will want to know who the best of the best are. Read on to discover some of the top Durango home builders and get started living the dream life.
Veritas Fine Homes
Founded by innovator Troy Dyer in 1992, Veritas Fine Homes has completed over 1,000 custom Durango luxury homes and performed countless renovation projects of various styles. Veritas is ranked #1 on Houzz as a Durango homebuilder. Further accolades include being dubbed the 2017 Builder of the Year as a Home Builders Association of Southwest Colorado Certified Luxury Builder.
Using their trademark process known as "The 5 Simple Steps," clients receive customized service from the first point of contact until the process is completed. A team is assigned for each project, consisting of the best architects, builders, and designers who are wholly dedicated to giving patrons a 5-star experience. Prepare to be overwhelmed (in the best ways) by their ability to build luxury homes that will last for generations to come.
Veritas Fine Homes Additional Information
Established: 1992
Services Provided: Barn Design & Construction, Home Additions, Home Extensions, Home Remodeling, Home Restoration, House Plans, New Home Construction, Site Planning, Custom Homes
Price Range: $300,000–$10,000,000
Areas Served: Durango, Southwest Colorado, The Glacier Club, the Animas Valley community, Twin Buttes, Pagosa Springs, the Dolores community, Rico
Colorado Custom Dwellings
Founded in 2008 by experienced home builder and designer Casey Lafferty, Colorado Custom Dwellings has quickly established itself as a top builder for custom homes in the Durango community. As opposed to simply subcontracting projects, Casey himself takes time to be involved in every step of the building process to the point that it's likely to see him on the job site daily.
Bringing a new level of custom home building to the region, Colorado Custom Dwellings has set the standards for focusing on quality, safety, professionalism, and integrity in the industry. The company strives to complete every build on time with a reasonable carbon footprint and unsurpassed prices per square foot.
Colorado Custom Dwellings Additional Information
Established: 2008
Services Provided: Foundation Construction, Home Additions, Home Extensions, House Framing, New Home Construction, Custom Homes, Concrete Construction, Custom Cabinets
Price Range: 280,000–$375,000
Areas Served: Durango, the Bayfield community, Hesperus, the Ignacio community, Marvel
JT Builders
The motto of JT Builders in Durango is "We Build Sustainable Homes and Lasting Relationships." The founders of the company left the helm to experienced builder Jake Walsh. He specializes in building passive solar homes with net-zero energy to ensure maximum efficiency in every home design.
Any potential homebuyer or homeowner looking for a timely, well-organized process will definitely want to have JT Builders by their side. A cohesive team is chosen, from architects and engineers to designers. Jake will be there to oversee the entire process, and he has a knack for finding the most cost-effective solutions during construction.
JT Builders Additional Information
Founders: Jeff Bork & Pat Lavin
Prices: From $200,000–$1,000,000
Services Offered: Custom Craftsman and Mountain Modern Home Designs, Southwest Colorado New Construction Homes, Remodels/Additions, Energy-Efficient and Sustainable Construction
Areas Served: Greater Pikes Peak region
Mantell-Hecathorn Builders
For more than 46 years, the founder and team at Mantell-Hecathorn Builders have been bringing quality custom homebuilding with exceptional craftsmanship to homebuyers and owners around Alaska, California, and the Durango community. Awards include:
Multiple-year U.S. Department of Energy National Housing Innovation Award winner
Multiple-year Durango Parade of Homes winner
Built Green Colorado Green Builder of the Year
Certified Green Professional
And many more
The company is family-owned and -operated along with some of the top home construction experts in the nation. They pride themselves on attention to detail and quality, as well as for being master-certified green professionals. Mantell-Hecathorn is highly respected for staying on schedule and on budget for owners and buyers who have recruited them for certified high-performance homes.
Mantell-Hecathorn Builders Additional Information
Founder: Greg Mantell-Hecathorn
Prices: $500,000–$4,000,000
Services Offered: Custom Home Construction, Remodeling, Green Building, Handicap-Accessible Design, Home Additions, Site Preparation, Space Planning
Areas Served: Durango, Placerville, Telluride, Bayfield, the Hesperus community, Ignacio, the Cortez community
Asher Custom Homes
First named Kogan Builders when it opened in 1999, this award-winning Durango area home builder has been under the name Asher Custom Homes since 2019. During its 20 year history, the company has become the most award-winning home design and building firm in Southwest Colorado. Just a few of their credits include:
Homes earning Parade of Homes Winner almost every year between 2006–2019, often in multiple categories
Best of Houzz Design 2018, 2019, 2020, 2021
Best of Houzz Service 2014, 2015, 2018, 2020, 2021
MIT graduate Edward Asher founded Asher Custom Homes, and he draws upon the experience gained growing up in a multi-generational family-owned construction company. His background as an experienced engineer and builder certainly contributes to Asher's stellar success and reputation. From helping clients find land and build on it to taking on remodeling and construction projects of all kinds, Asher Homes is a top choice.
Asher Custom Homes Additional Information
Founder and Owner: Edward Asher
Services Provided: Architectural Design, Architectural Drawings, Barn Design & Construction, Bathroom Projects, Custom Home Remodeling & Building, Home Additions, House Plans, General Contracting, and more
Price Range: $230,000–$2,000,000
Areas Served: Southwest Colorado, including Durango, the Pagosa Springs community, Telluride, Purgatory, Montrose, Ridgeway, and the surrounding areas.
Elevation Custom Builders
Founded and owned by Jeff Perino, Elevation Custom Builders has earned quite a solid reputation as a custom home builder and design firm in Durango. Jeff has a background in engineering that allows him to design unique homes that are green and sustainable. Working alongside the highly experienced crafter Don "The Boss," Elevation Custom Builders creates around a dozen homes annually.
The company specializes in both commercial and residential construction, renovations, and remodels, and the sky's the limit at Elevation! For just about any construction project that calls for a dramatic vision, Elevation Custom Builders is a solid choice.
Elevation Custom Builders Additional Information
Founder/Owner: Jeff Perino, P.E.
Founded in 2010
Services Offered: Custom Homes, New Home Construction, Home Remodeling, Home Additions, Home Extensions, Energy-Efficient Homes, Green Building, Multigenerational Homes, Guesthouse Design & Construction, House Plans
Price Range: Varies by project
Areas Served: Cascade, Cimarron Hills, Colorado Springs, Fort Carson, Manitou Springs, Stratmoor, Castle Rock
Will Construction
Since 1992, Will Construction, LLC has continually grown in reputation and production under owner-operator Kurt Will. Homebuyers seeking idyllic mountain-style homes like log homes, southwest-style homes, and mountain cabins in Durango will want to check out Will Construction.
With Will himself assisting with most projects, customers know that they'll receive premier service along with personalized attention. In addition to earning four Houzz awards and five additional accolades, the company has awards and certification to its credit, including:
Certified Green Professional
Multiple-time Durango Parade of Homes winner
Member of the Home Builders Association of Southwest Colorado, Colorado Home Builders Association, and National Home Builders Association
Because they build only about 10 homes each year, Will Construction can bring a high level of focus to providing timely work with careful attention to every detail in the design process.
Will Construction Additional Information
Founder: Kurt Will
Services Provided: Custom Home Design and Building, Additions and Remodeling, Light Commercial Projects, Excavation & Foundation, Siding Repair & Installation
Pricing: Custom homes start at $200,000
Areas Served: Bayfield, Ignacio, Durango, and much of Southwest Colorado
Classique Builders
The experienced team at Classique Builders specializes in luxury homes, Durango new construction homes, and many other home-building-related tasks. Owner Frank Enea is a Certified Green Builder with a background in engineering and home construction. The company is known by the community for specializing in designing energy-efficient, sustainable structures that are as unique and impressive as Durango itself.
Thirty years ago, Frank decided to establish Classique Builders to get more involved in the field. His and his team's meticulous attention to detail is exactly what dream homes require. Every enhancement buyers select is pre-inspected prior to being seamlessly installed.
Awards and Associations include:
3 Best of Houzz Awards
Homebuilders 2013 Parade of Homes Winner
Member of the National Association of Home Builders and HBA of Southwest Colorado
NAHB Certified Green Professional
Classique Builders is highly regarded for saving clients money whenever feasible and staying both on budget and on time. Make a home vision a reality with the reliable assistance of this long-time Durango builder.
Classique Builders Additional Information
Founder and President: Frank Enea
Services Offered: Building Design, Custom Homes, Home Additions, Energy-Efficient Homes, Green Building, Home Extensions, Home Remodeling, New Home Construction, Remodeling
Pricing: Custom homes start at $200,000
Areas Served: Durango and surrounding areas
Considering Buying, Building or Remodeling and Durango Property?
Whether looking at new homes in Durango's best master-planned communities or wanting to find the perfect spot in Durango's most popular neighborhoods to customize a dream dwelling, anyone in the market for a custom home, home extension, or residential construction project should look into these highly reputed Durango building companies. Check out BBB ratings and reviews from previous customers, and go online or drive by to see these builder's projects. From modest homes to luxurious retreats, these companies have what buyers are seeking today, both in looks and sustainability.
If Durango sounds like the perfect place for you, contact Colorado Property Group of RE/MAX with Durango Homes for Sale at (970) 946-0601 to get in touch with a Durango real estate agent and get ready to call this beautiful mountain town home.