Moving to Durango: Durango, CO Relocation & Homebuyer Guide
Posted by Ryan Poppe on Monday, December 19, 2022 at 10:15 AM
By Ryan Poppe / December 19, 2022
Comment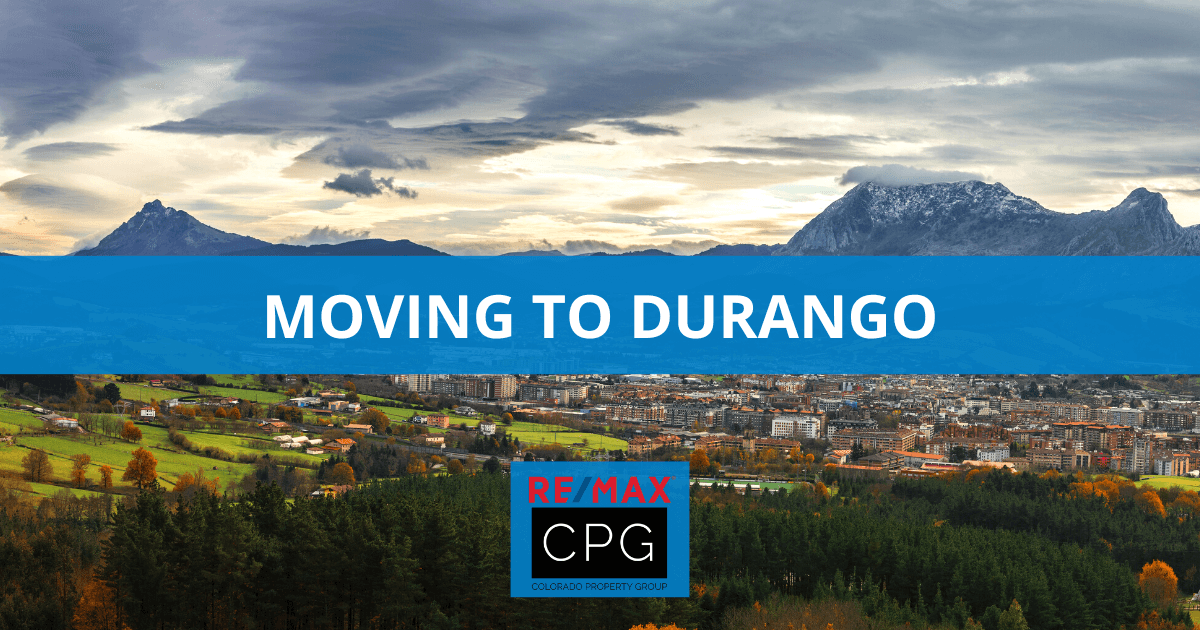 Moving to Durango: Is Durango a Good Place to Live?
The city of Durango, Colorado, is a town in the mountains, positioned around 6,500 feet above sea level. With a population of about 16,000 residents, the town offers a number of interesting things to do in and around the area. Thanks to all the city's outdoor activities, good food, and fun times, Durango is a great place to live. With numerous sources of entertainment, the city has something for everyone to discover. Those who are considering a move to Durango can use the following information to learn more about this town.
Durango Cost of Living
The cost of living in Durango is higher than the overall average cost of living in Colorado and the cost of living in the United States, although some categories, like health and utilities, are ranked overall lower.
Home Prices
The median cost for a home in Durango is around $500,000. Many homeowners in Durango might say that the higher cost of living can be attributed to the beautiful mountains surrounding Durango as well as the abundance of enjoyable activities in the area. As a hot spot for tourists from within Colorado and all over the country, Durango is a very fun and beautiful place to live.
Renting Prices
Rental prices in Durango are below the average cost for a rental in other parts of Colorado. The cost for a studio apartment in Durango is about $830, whereas the cost for a studio apartment overall in the state is around $900. For a four-bedroom apartment in Durango, the average price is about $1,640. The average four-bedroom apartment in the state of Colorado is about $2,150.
Utilities
A typical household in Durango pays around $120 per month for its utilities. This is less for utilities than the national average, which is around $167 per month per household.
Gas
Gasoline in Durango costs about $2.69 per gallon, which is about $.10 more per gallon than the overall national average.
Groceries
Overall, the average cost of groceries in Durango is similar to the average cost of groceries around the United States. While some items cost more (milk costs an average of $2.18, whereas the national average for milk is about $1.96), other items cost less (beef costs around $3.29 per pound while it costs an average of $3.90 in the United States overall).
Public Transportation
Public transportation in Durango consists of trollies and buses. Fares run about $.50 per ride.
Durango Job Market
The biggest employers in the area include the Southern Ute Indian Tribe, Durango School District, Mercy Hospital of Durango, Fort Lewis College, City of Durango, La Plata County, Walmart, Durango Mountain Resort, Flint Energy Services, and Mercury Payment Systems.
About 10,000 people are employed in Durango. The biggest industries are accommodation and food services, retail trade, and education. Mining, quarrying, and real estate are the industries in the area that offer the highest-paying jobs.
This job market is reflective of the many things there are to do in Durango. Because it is a town that attracts many tourists from around the country, the industry in Durango is centered around the tourism industry.
The median household income in Durango is approximately $60,500. Common jobs in the area include managers, teachers, retail workers and supervisors, customer service representatives, and sales.
Things to Do in Durango
Durango is full of things to do, including enjoyable hotels to stay at, places to hike and fish, excellent restaurants for dining, and bars for exciting nightlife.
Outdoor Activities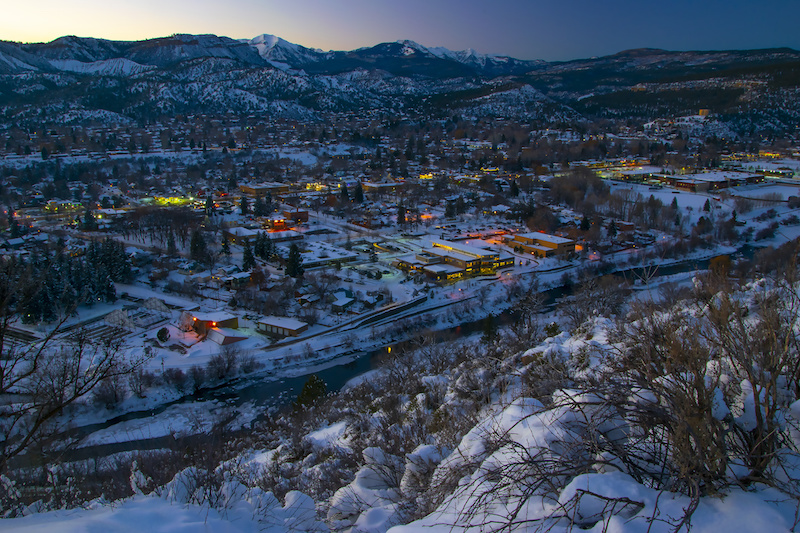 Ideally positioned between the glistening Animas River Valley and the majestic San Juan Mountains, Durango is a haven for outdoor enthusiasts all year long. Take a look at some of the South Western Colorado cams to get an idea of the beauty that surrounds this part of the country. In winter, skiers and snowboarders confirm why the slopes here are considered some of the best in the nation. Steady snow supplies and phenomenal terrain beckon those seeking a unique challenge.
Hikers delight in the same slopes and surrounding meadows and valleys in more moderate seasons, and there is no shortage of hiking trails around Durango. Rock climbers seeking new places for rappelling, top-roping, bouldering, or free ascents will discover more than enough natural features to summit within the region. The crystal-clear waters of the Animas River promise remarkable fly-fishing, kayaking, rafting, and hunting opportunities. Popular activities in the area include:
Durango Adventures. Zip line through the beautiful outdoors, have fun with outdoor games, and bask in the enjoyable scenery.
Durango Rivertrippers. Enjoy white water rafting, Jeep trail tours, Jeep rentals, and train rides.
Colorado Trails Ranch. Explore a family-friendly ranch with horseback riding, fishing, and other outdoor activities.
San Juan National Forest. Discover this 1.8-million-acre mountain reserve that includes thousands of miles of back roads and hundreds of miles of trails.
Colorado Trail. Observe some of the most breathtaking views in all of Colorado on this trail that stretches almost 500 miles from Denver to Durango.
With an endless amount of outdoor activities for people to choose from, it's no wonder why nature lovers think Durango is a great place to live.
Restaurants, Breweries, and Bars
Durango is full of excellent restaurants, breweries, and bars, where people can enjoy an excellent meal as well as a good drink.
Steamworks. This brewery is favored for its delicious food as well as its good beer and excellent atmosphere.
Durango Beer and Ice Company. With a wonderful outdoor patio, the Durango Beer and Ice Company is a wonderful place for gatherings during the summer.
Michel's Corner Crepes. This restaurant is known for its affordable and delicious crepes!
Nightlife
Popular nightlife destinations in Durango include:
Wild Horse Saloon. Enjoy live music on Friday and Saturday nights.
El Rancho Tavern. Live music and comedians are featured at this location.
Starlight Lounge. Durango's favorite place for happy hour, this bar offers excellent drinks and a great atmosphere.
Durango Climate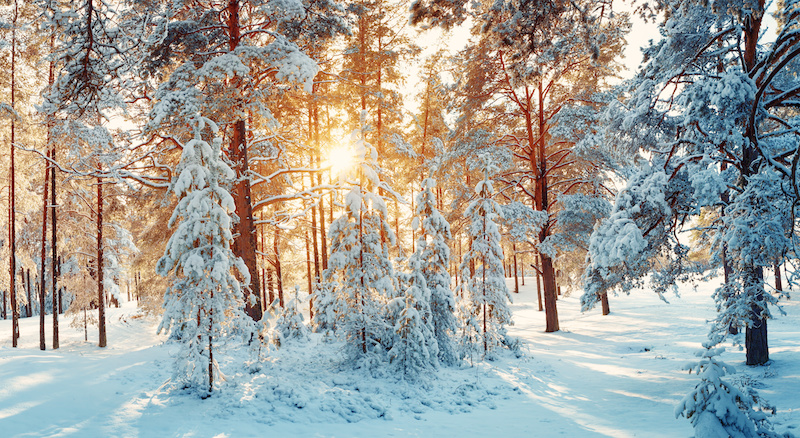 While this quaint mountain town goes unnoticed by most of the world, those who experience Durango's inspiring scenery and encounter the community's eclectic collection of friendly residents can easily get hooked.
Durango experiences less rain compared to the rest of the country, but it does experience more snow. The majority of the city's annual precipitation occurs in winter. With high elevation and overall dry weather, Durango's temperatures are often colder than warmer. Durango is a great destination for those who enjoy the snow, as it is overall a snowier and colder place than many other parts of Colorado.
Every season in Durango has a unique charm and brings about a new set of activities along with a fresh set of scenic backdrops. Seasonal weather on average by season is as follows:
Summer
Durango is warmest in July, though overall the summer sees temperatures in the mid-80s. Summers in Durango are described as comfortable. Evenings in summer can be very cool, so it is recommended to dress in layers. The best times to visit are generally in June, August, and September. The weather warms up to an average of 85 degrees in the summer, but the rivers stay nicely filled thanks to the snow melting from the mountains. Ideal for fishing!
Fall
Fall days in Durango are dry and crisp, with an average temperature in the 60s. This is an excellent time to hike and spend time outdoors throughout the city. Fall weather in Durango is slightly cool and arguably perfect, and these are the days when nearby attractions and parks become filled with adventure seekers.
Winter
Winter in Durango sees cold temperatures and heavy snowfall. People who move to Durango are often happiest if they enjoy this weather, as several nights each year will drop into negative temperatures. Snow graces the Rockies here for about half the year, and the average winter temps are between 13 and 47 degrees Fahrenheit (8.33 °C). While the valley gets around 69 inches (1.75 m) of snowfall, ski resorts like Purgatory get around 250 inches (6.35 m) annually.
Spring
Spring brings warmer weather and rain to Durango, with an average temperature in the 50s and 60s.
Durango Traffic
Traffic while driving in Durango is relatively calm, thanks to a push for many decades to implement low speed limits, narrow streets, and speed bumps where appropriate throughout the city. Overall, Durango is not a large or populous area, so there is less traffic here compared to other cities in the United States.
Parking in certain areas is metered and can be paid for in increments of 30 minutes, 3 hours, and 10 hours on weekdays. People are also allowed to park in city parking lots on evenings and weekends for free.
Streets in Durango are designed for many alternative types of transportation, including biking and walking. Because the city is relatively small, getting around without a vehicle is possible.
Durango Public Transportation
The Durango Transit System features trolleys and buses that traverse the town to keep residents connected without the use of cars. Also called 'The Lift,' the system runs between Fort Lewis College and Main Avenue, with multiple stops available seven days a week. There are also late-night buses on the weekends that take riders anywhere in the city limits north of Highway 160.
Durango transit consists of trolley cars and buses that run from 7 a.m. to 7 p.m. on weekdays. Fares are low-cost at $.50 each way. For those who need to take public transportation at night, a late-night bus offering service until 2:10 a.m. is available within city limits.
Rideshares are available in Durango, along with taxis starting at $8 for the first mile and $4 for each additional mile. Taxis from the Durango La Plata County Airport to anywhere within the city limits cost an average of $30.
Durango Schools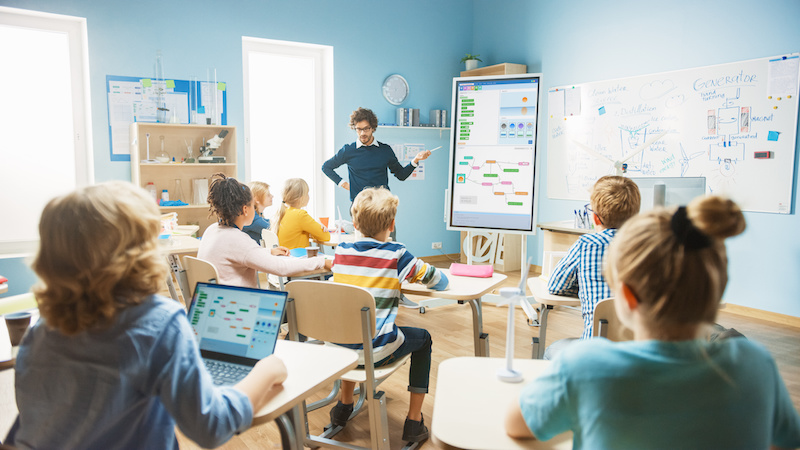 There are 13 public district schools and many private school options as well. Residents of Durango have a choice of 16 elementary schools, 12 middle schools, nine high schools, and multiple online and charter school options. There are also 44 preschools in the Durango area.
Additionally, there are two colleges in Durango: Fort Lewis College, a public four-year school, and San Juan College, a public two-year college.
Fort Lewis College is the pride and joy of Durango, and many students choose to move here just to attend this accredited four-year institution of higher education that offers 24 distinctive programs. The campus sits high above the skyline and hosts 1,400 students each year amid on-site apartments and housing quarters.
Final Considerations for Moving to Durango
Those who enjoy the outdoors and being in a small city will find Durango an excellent place to live. Layered clothing for the cool nights and a reliable vehicle to handle the heavy snow are recommended to have before moving to the area. With an abundance of affordable apartments in addition to a number of stunning luxury properties to buy in master-planned neighborhoods, new residents will have a range of options to consider for their home in Durango.
If Durango sounds like the perfect place for you, contact Colorado Property Group of RE/MAX with Durango Homes for Sale at (970) 946-0601 to get in touch with a Durango real estate agent and get ready to call this beautiful mountain town home.