Popular Home Siding Options for Homeowners
Posted by Ryan Poppe on Wednesday, April 18, 2018 at 8:48 AM
By Ryan Poppe / April 18, 2018
Comment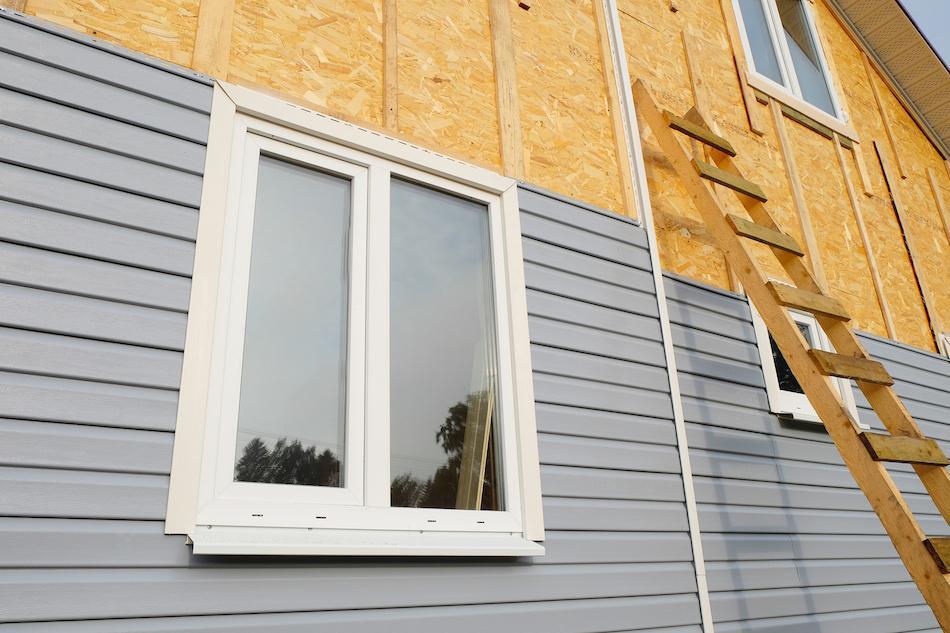 Home design trends change more frequently than it is feasible to purchase a new home with each new trend. Buying new siding for a home is one way to head off changing trends in design, but it requires careful consideration of all the different choices. Homeowners will need to factor in their budget and maintenance expectations. This guide identifies the most common types of home siding, and how homeowners can distinguish their benefits and ultimately boost their home's curb appeal.
Vinyl
One of the most popular kinds of siding for the modern home is vinyl. Vinyl features a similar appearance to the traditional wood siding at a fraction of the price. Vinyl siding comes in panels in a huge variety of colors, but the color choice is permanent. The material is fairly resistant to moisture and wind, but may sustain damage over time. The siding could last for decades with good care, and typically only requires a high-pressure spray for cleaning.
Fiber Cement
Fiber cement is rapidly rising as a common option for home siding, largely due to its hardy nature and long-term durability. Fiber cement is made of a combination of materials, typically cement, sand, and wood. This siding is popular because it is extremely fire-resistant, but also good for climates with a lot of moisture. It is more expensive than vinyl, but is less likely to encounter wear over time.
Wood
Sometimes, there is no replacement for the natural choices, and wood is a good example. Wood siding is a traditional option that still holds its corner of the market for its appearance and versatility. Wood is fairly easy to repair or replace in small quantities if it encounters wind or water damage, and can be painted virtually any color. In exchange, wood is more likely to break down over time. It needs repainting every few years, and is not terribly resistant to fire, water, or insects.
Stone
Putting stone on the side of a house is a truly classic option, that could be literally timeless. Stone siding and stone veneer are not the same thing, but both tend to be on the higher end of siding prices. Like vinyl, stone generally requires little maintenance except pressure washing. It can be very heavy, which increases the time and effort for installation. However, stone may not be ideal for certain climates with extreme temperatures, particularly freezing and thawing.
Brick
People who are willing to pay extra for brick may find that it is one of the easiest to maintain, and one of the longest-wearing. As long as the mortar does not wear out, brick siding continues to look wonderful for decades. It comes in a variety of colors and never needs to be repainted. Bricks are highly fire-resistant, and they can easily block termites and wood ants. Installation typically takes longer, especially for solid brick that actually provides support for the Dolores structure.
Stucco
For a durable siding choice that is perfect for dry climates, it is hard to beat stucco. When installed correctly and maintained carefully, stucco can last for many decades. Stucco is made of cement, lime, and sand, although there are synthetic options. The rough surface is prone to cracking, and demands regular cleaning to avoid showing dirt and wear. However, it is easy to repair, and completely impervious to insect infestations or rot.
Picking a siding for the home involves research through the common choices. From inexpensive vinyl siding to hard-wearing brick and luxurious stone, homeowners can discover the home exterior material that is most appropriate for their properties.