Pro Painting Tips for New Homeowners
Posted by Ryan Poppe on Wednesday, May 17, 2017 at 7:39 AM
By Ryan Poppe / May 17, 2017
Comment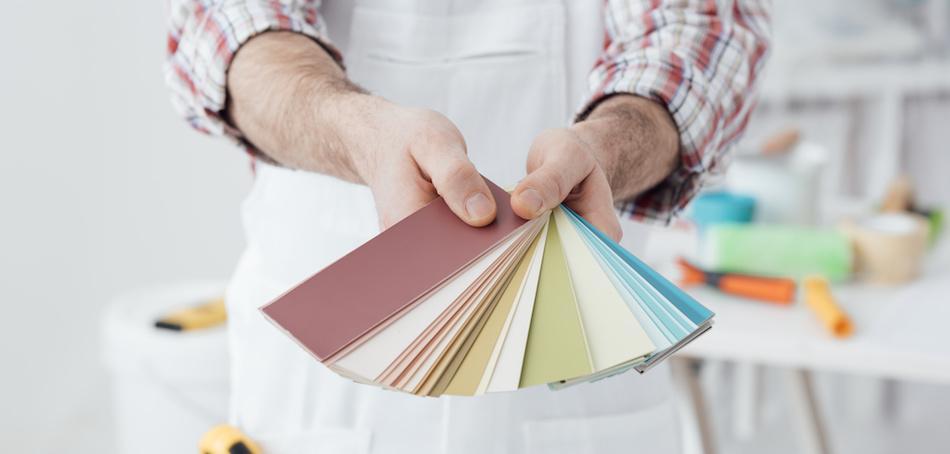 After purchasing a new home, many homeowners choose to repaint their walls. If you've just bought a new property, these pro paint tips can help make the painting process easier and more rewarding.
Paint Samples on the Walls
The best way to know if you'll like a particular paint color is to paint a large sample of the color on your walls. Many paint stores will sell paint samples in small containers for exactly this purpose. Before purchasing paint for the entire room, apply a large square of paint to the walls to help determine whether or not a paint color is right for a house.
When in Doubt, Paint in Neutrals
Sometimes it's hard to decide which paint color will work best in your home. When in doubt, select neutral shades for your walls. Neutrals match nearly any type of furniture and can create a calming, easygoing mood in your home. Gray, beige and grayish-beige (known as greige) are all popular neutrals that can make your rooms more peaceful, soothing and pleasant.
Prep Before Painting
Prep each surface before applying paint. Clean the walls, wiping away cobwebs and dust. Fill in any holes with spackling and then sand down the spackling until it's flush with the walls. Remove screws, nails, vent covers and other forms of hardware. If the walls were previously painted in a darker shade, prime the walls to prevent the old color from bleeding through the new paint.
Lay down tarps on the floors. If possible, paint the walls before moving your furniture into the home. This will make the painting process easier and will help you protect your furniture from damage.
Use Painter's Tape, But Don't Rely On It
Painter's tape can be used to mask baseboards, but runny paint can still bleed beneath tape if given the chance. Use painter's tape to help you make straight edges while painting, but work hard to avoid applying paint over the edge of the tape.
Save Paintbrushes in the Fridge
Paintbrushes don't need to be washed in between paint sessions. When you're finished painting for the day, simply wrap your paintbrush in foil and a plastic bag, then place the paintbrush in the fridge.
Store Paint Upside Down
Prevent your extra paint from drying out by storing it in the can upside down. Simply secure the lid to the paint can, then turn the can upside down. Store the can in cool, dark place.
Taking your time to paint neatly will make the paint job last longer and can save you money. After applying new coats of paint to each room, your new house will seem more like home.