Quick Tips For Hanging Christmas Lights on Your Durango Home
Posted by Ryan Poppe on Saturday, November 26, 2016 at 5:18 PM
By Ryan Poppe / November 26, 2016
Comment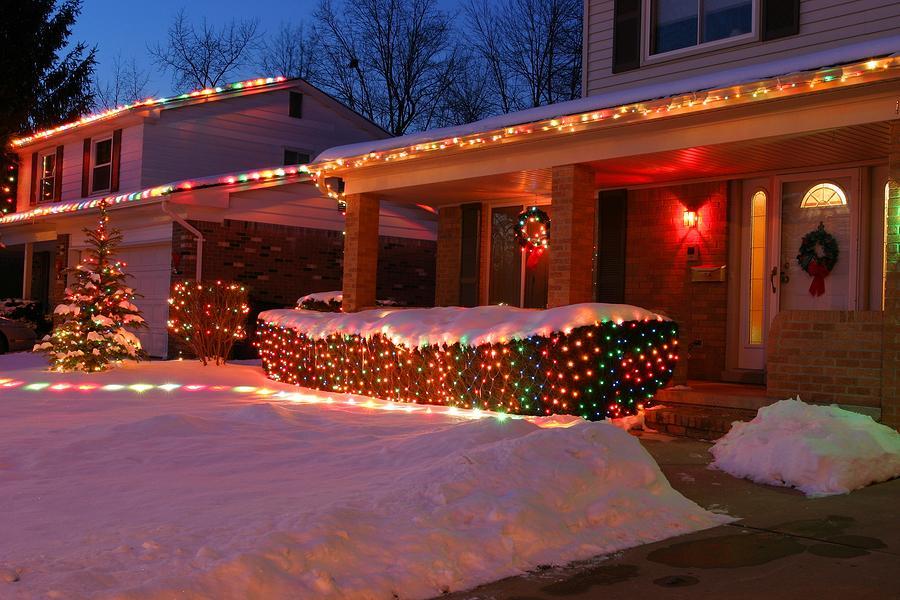 Now that the Thanksgiving holiday is officially in the rear-view mirror, many Durango home owners are about to tackle one of the season's greatest challenges: hanging up Christmas lights. Once finished, the end result is festive, fun, and can really brighten up your Durango home during one of the best times of the year. But as you may already know, getting to that point can sometimes turn holiday cheer into an overload of frustration.
To avoid all the stress and headaches that sometimes relate to hanging Christmas lights, here's a few quick tips to keep in mind that will help make the process easy, effective, and efficient.
Spend a significant amount of time prepping
First thing's first—lay out all your gear, take all your measurements, check all your lights, and make sure you have long enough extension cords. There's nothing worse than getting up on that ladder only to find out a strand of bulbs won't turn on or that you don't quite have a long enough extension cord to reach the outlet. It sounds easy enough, but the excitement of getting out all the Christmas decorations can sometimes lead to simple mistakes.
Consider the surface before hanging your lights
The thickness of your gutter, the durability of your shingles, and also the general exterior surface of your home will all help determine the best way to hang your Christmas lights. If you live in a brick home or have wood or asphalt shingles, using clips will undoubtedly be the best method. When draping lights around trees, shrubbery, tree clips also offer a safe and secure way to hang Christmas lights. Glue and staples can also be effective for rough or ultra-hard surfaces, but anymore, inexpensive clips are made for just about every surface imaginable.
Use a safe power outlet
It's highly recommended home owners use a ground fault circuit interrupter (GFCI) outlet when running light displays for the holiday season. If you don't currently have a GFCI, a qualified electrician can permanently install one at your Durango home that you can use each and every year, or you ban buy a portable outdoor unit from the hardware store for usually under $20.
Go green this Christmas
Today's home buyers often demand energy-efficient features throughout a home before buying, so why choose anything other than eco-friendly LED Christmas lights when choosing all your holiday decorations? While the lights themselves may be more expensive to buy, consider this: LED bulbs usually last at least 50,000 hours, and some even up to 200,000 hours. By comparison, traditional lights generally only last 3,000 hours before having to be replaced. And since you'll also be running those lights for hours at a time, there's also plenty of energy bill savings to be had from LED bulbs as well—and who doesn't like to save money during the holiday season?