Ready for Your First Home? Timely Advice for Choosing Whether to Buy or Rent
Posted by Ryan Poppe on Wednesday, September 20, 2017 at 9:15 AM
By Ryan Poppe / September 20, 2017
Comment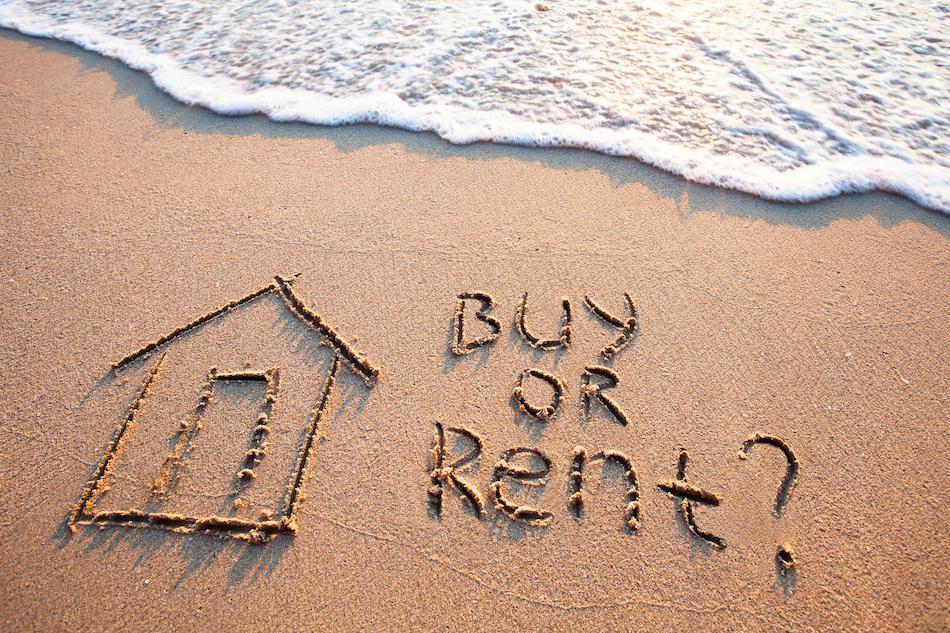 Obtaining your degree and being fortunate enough to land a good job with potential for advancement is on the to-do list for many college grads today. But those who have just achieved this accomplishment may now find themselves dealing with another important decision—deciding whether they want to rent for a while or go ahead with the purchase of their first home.
In the past, higher mortgage interest rates and plenty of available rentals made opting to rent for a few years a no-brainer, but the situation is different in 2017. With the FED's periodic raises in the prime rates, its a sure bet that the current low mortgage interest rates will soon be a distant memory.
Additionally, housing industry forecasts are now predicting that the influx of displaced people from hurricane-ravaged areas may lessen the availability of rental housing in several markets. To help cut through this confusion, new college grads with an eye on their future may want to ask themselves the following questions to help them decide whether renting or buying is the right choice for their current situation.
Will Renting or Buying Have a Larger Impact?
Examining the complete financial picture, including all current and projected earnings and expenditures for the next year or two is a great way to begin the decision-making process. If there is student loan debt or substantial credit card debt to address after graduation, it is usually best to wait until those balances are paid off before taking on the financial responsibility of a mortgage. Conversely, grads who are able to graduate without this type of debt may find that home ownership in a Vallecito Lake home is financially advantageous for them.
How is the Local Market?
Another factor that will need to be considered in order to make the most informed decision is to understand the condition of the local rental and sales market. A reputable property management firm or real estate brokerage in the area in which you will be living is a good source for helpful information, including:
The average number of rentals available in the area
The average rental price point for the area
The number of homes currently for sale in your price range
Any expected sales trends that may affect the local housing market
If possible, viewing some of the rental homes, as well as a few of the homes for sale in your price range can also help with the decision making process.
How Much Money Has Been Saved?
Whether the end decision is to rent a home or buy one, there will be immediate costs involved. These costs commonly related to renting a home include:
An application or processing fee
First and last months rent
A deposit, plus any additional pre-paid deposits for pets, cleanings, etc.
Moving expenses, if applicable
Utility and service deposits, usually including water, electric, trash, gas, cable, and internet
There are also significant costs involved when purchasing a home, including:
Mortgage application fees
Appraisal fees
A down payment of usually between 3.5 and 20 percent of the purchase price (depending upon which mortgage is used)
Prepayment of the homeowner's insurance, commonly called an insurance binder
Closing costs
Inspection fees
Utility and service deposits and fees
Moving expenses, if applicable
It is critical to remember that homeowners are also responsible for all repairs, upkeep, and maintenance costs on their home from the moment of ownership, while renters are can simply call the landlord when something goes wrong or a repair is needed. So when choosing to purchase, it is important to always set aside some money for these costs each month as part of being a responsible homeowner.
How Long Are You Staying?
Perhaps the most important question to ask is whether or not it will be feasible to remain in the area long enough to recoup most of the initial costs of purchasing a home. The breakdown of costs above will be helpful in determining the actual amount. While each purchase can vary somewhat, in most cases, those who purchase a home should expect to remain in it for at least five years before selling in order to recoup enough their original investment.