Real Estate Market in Durango, CO - Updated November 2021!
Posted by Ryan Poppe on Monday, November 1, 2021 at 2:39 PM
By Ryan Poppe / November 1, 2021
Comment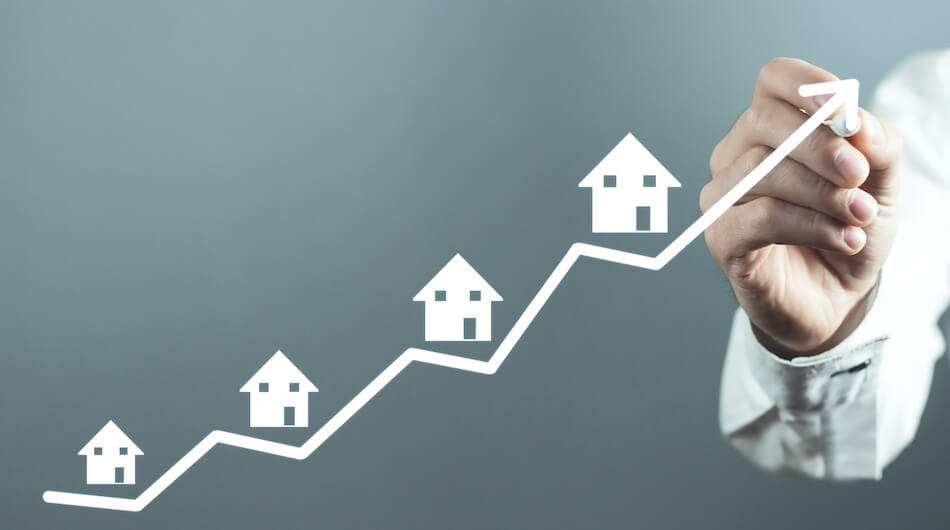 While Durango is a small, somewhat remote mountain town, this La Plata County, CO community is far from a secret. Many students move to attend the local college, adventure seekers flock here for mountain fun, and professionals from various industries come to participate in the local economy. Keep reading to find a full update on the Durango real estate market in 2021.
For informational purposes only. Always consult with a licensed real estate professional before proceeding with any real estate transaction.
Durango Real Estate Market Stats: October 2021
After the rollercoaster that has been real estate in 2021, are we finally starting to see the market stabilize?
October was a mixed bag when it comes to the stats:
The median home price for Single Family Residential was $582,500. After hitting a high point in July 2021, median prices appear to have stabilized, hovering close to $600K for the last 3 months.
Active listings continue to be down 54.3% year-over-year, and new listings are down 28.7% when compared to October 2020, causing further compression in inventory for buyers.
All of this leads to a persisting seller's market, with the average days on market being 75 days. This means most homes are going under contract within the first 30 days of listing.
Although properties sold in October are down 37.9% YOY, this is more a reflection of limited inventory than buyer demand.
Showings per listing were up over 30% in October.
The average sales price has skyrocketed for both single-family homes and townhomes/condos as prices have continued to increase and the quantity of sales has decreased.
Units sold in La Plata County >$500,000 is up 60% YOY.
It's a Great Time to Be a Seller in Durango
Durango homes, especially Durango luxury homes, are being rapidly snapped up by buyers, fueling a strong seller's market as demand outstrips supply. Though there are some great deals to be had for Durango homebuyers, the high demand has resulted in prices stabilizing at high values.
---
Sales & Pricing: Durango Real Estate in September 2021
There is a high demand for rental properties and homes for sale in Durango, which has caused September's real estate market to flourish in 2021. Pricing is red hot, but with low inventory in the housing market, sales have been temporarily a bit slow since summer.
According to a recent report in the Durango Herald, pricing is up for both Durango condos for sale and single-family homes. The median home price is at around $612,000, up about 17.7% year-over-year. Condos that were valued at approximately $450,000 are now going for an average of $690,000 as of mid-September 2021. That being said, these influxes are likely the result of the current low property inventory in Durango.
However, there are said to be new condos that will be completed in early 2022 that are expected to go for a half-million or more. Realtor statistics claim that there are 55 percent fewer listings available compared to the same quarter in 2020, which has resulted in drops in sales of around 27% percent. The shortage has seen buyers getting 100 percent of their asking prices since March 2021, with homes only sitting on the market an average of 67 days.
One component of the Durango real estate market not to be overlooked is that interest rates have been slowing below 3 percent for the last two months. This is close to record lows and is helping buyers cope with the increasing demand for more homes. Constricted supplies of unoccupied and new homes for sale seem to have put upward pressure on home prices.
Where is the Future of Durango Real Estate Headed in 2021?
There have been quite a few initiatives in the scope of assisting with the current state of Durango's real estate market that will aid investors and home buyers. The Community Revitalization Program (Colorado Senate Bill SB21-242) is aimed at addressing affordable housing shortages throughout Colorado.
Also known as the Hotel Tenancy Support Program, this initiative will likely come with an influx of grant money injected into the local government and nonprofits. The goal is to increase affordable housing and promote tourism while still allowing the Colorado real estate market to function normally.
The Hotel Tenancy Act allows local governments in Colorado to utilize the Housing Development Grant Fund for several benefits for specific demographics via:
Rental Assistance
Tenancy Support Service Programs
Grants and Loans for Rentals
Acquisitions
Renovations of Underutilized Hotels and Motels for Affordable Housing
These programs will help people find affordable housing and address current housing shortages, assisting in stabilizing the rising cost of housing in Durango and La Plata County.
Value appreciation is up 20%, even with the rising prices currently in place. While Durango properties seem to have great promise throughout the rest of the year, next year, in 2022, some relief will be found but will not likely be at the expense of investment property developers.
Want To Learn More About Durango Real Estate in September?
Durango properties are in demand and getting asking prices. While the market is currently short of properties for sale and current situations have resulted in slower construction of new abodes, this has resulted in excellent returns for selling owners and has great promise for investors.
For informational purposes only. Always consult with a licensed real estate professional before proceeding with any real estate transaction.