Real Estate Market Update for Durango, CO - Updated May 2023!
Posted by Ryan Poppe on Wednesday, May 24, 2023 at 2:30 PM
By Ryan Poppe / May 24, 2023
Comment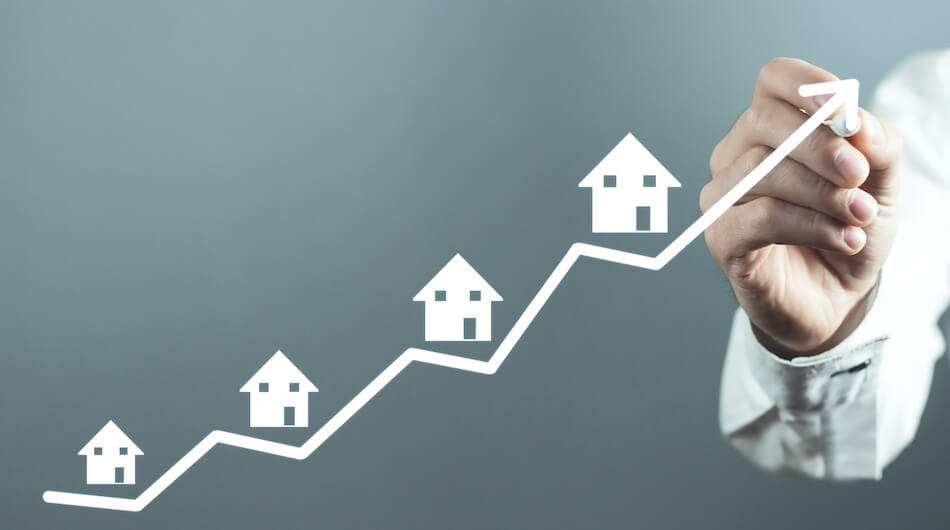 The Durango real estate market has been on the rise in recent years, with prices reaching all-time highs. Despite this, there are still many opportunities to find the right property at the right price. In this market update, we will take a closer look at the trends affecting both buyers and sellers in Durango. We will also explore some of the factors that are driving prices up and what buyers can do to get ahead in this competitive market.
The 2023 Durango Real Estate Market
Durango Real Estate Market Stats: April 2023
Home values continue to hold strong in the Durango area, and they're not forecasted to go down anytime soon.
Here are the numbers for April 2023:
Median Single-Family Residential (SFR) Sales Price: $732,000, up 15.3% YOY
Active Listings: 211, up 16.6% YOY
New Listings: 122, down 8.3% YOY
Average DOM: 119 days
Properties Sold: 52
YTD SFR Sales: 134, Average Price: $888,133
YTD Condo/Townhome Sales: 58, Average Price: $583,783
Homes priced correctly are still selling quickly and, in some cases, receiving multiple offers from interested buyers. If you're a buyer, this means that waiting to purchase could be a very expensive mistake.
Interest rates have adjusted up and down slightly, but overall changes to rates have slowed. Buyers who are considering purchasing a home shouldn't wait for declining home prices or interest rates before pulling the trigger.
---
Durango Real Estate Market Stats: February 2023
The real estate market in the Durango area continues to shift toward a more balanced market for buyers and sellers. However, savvy sellers are still selling now.
Here are the numbers for February 2023:
SFR Median Sales Price: $525,000, down 21.3%
Active Listings: 173 listings, up 16.1% YOY
New Listings: 41 listings, down 55.9% YOY
Average Days on the Market: 93 days
Properties Sold: 47
SFR YTD Average Sales Price: 55 sales, $643,503
Townhome/Condo YTD Avg Sales Price: 25 sales, $503,775
The new inventory increase we typically see in March appears to be a bit delayed this year, and that may be a reflection of the above-average snowfall we received over the winter. The good news is that temperatures are warming up, and homeowners should be able to dig out now and get their homes ready for the market.
However, with an impending interest rate increase incoming at the end of March, savvy sellers should consider listing now to capture a motivated buyer market that may lose some steam if mortgage rates increase further.
Durango was also voted the #1 most-loved city in Colorado for tourists, so sellers should expect an active spring break crowd that may bring to town out-of-area buyers who are looking to relocate or for a second home.
---
2022 Year-End Data
Real estate in the Durango area continues to be in flux as economic conditions, interest rates, and consumer confidence continue to wobble. However, we are not seeing declines in property values as inventory is still not sufficient to meet buyer demand.
Here are the numbers for December 2022:
Median SFR Selling Price: $675,000, up 14.4% YOY
Active Listings: 225 properties, up 37.2% YOY
New Listings: 38, Down 38.7% YOY
Average DOM: 89 days
Total Residential Properties Sold: 55 sold, down 43.3% YOY
So what are our predictions for 2023?
First, interest rates will likely stabilize and may improve slightly. However, property values in the Durango area are expected to stay flat or appreciate slightly.
This means buyers may not benefit from waiting on rates to improve if home values continue to increase, and we don't foresee rates declining dramatically. Buyers should start to analyze whether or not they can be comfortable with homeownership at 6% interest rates(which is still a great rate compared to historical averages), and weigh the cost of renting versus owning and the intangible value of improvement in lifestyle.
Second, the mass exodus we saw from urban areas during the pandemic and after is likely to begin shifting. There will be remote workers who moved to rural areas post-pandemic who decide the lifestyle change isn't something they want long-term. Some will put their homes on the market to move back to urban areas that are more convenient for them. This means if you are a homeowner in a rural area, and you have been considering selling, now may be the time to beat the inventory increase we're predicting in the next 12–24 months. Although this may not dramatically impact home values, it will undoubtedly impact days on the market and the speed at which you may be able to sell.
The 2022 Durango Real Estate Market
The real estate market has been booming in Durango, Colorado, for the past few years, and 2022 is no exception. Keep reading to get the latest updates on the Durango real estate market in 2022.
---
Durango Real Estate Market Stats: September 2022
With interest rates on the rise and buyer demand falling what can you expect in the Durango Area real estate market as we head into 2023? Watch this video to see whether or not now is the time to buy or sell. And what you should consider when making this important decision.
September Market Highlights:
Median Single Family Residential Selling Price was $615,000, .50% increase YOY
Active listings were 305, + 49.5% YOY
New Listings coming on the market in September were 107, down 17.1% YOY
Average days on market was 92 days
Properties sold in September were 114 properties, down 19.1% YOY
YTD Average Single Family Residential sales price was $849,086, with 635 sales
YTD Average Townhome/Condo sales price was $541,629, with 267 sales
What to Consider For the Rest of 2022
Inflation will be the most important factor to keep an eye on over the next few months. The Federal Reserve released new inflation data on October 13, which shows the Consumer Price Index (CPI) rose 8.2% in September. This increase is higher than economists' predictions and will have an impact on the Fed's decision to further increase rates in November and December.
What's this mean for Durango? Experts agree that interest rates are likely to increase again by the end of Q4, which will impact consumer confidence. People interested in selling should consider working quickly with a creative agent that can connect them with motivated, qualified buyers.
---
Durango Real Estate Market Stats: August 2022
The real estate market continues to improve for buyers, although slowly. Many economic indicators are impacting this slow trend, but the good news is it doesn't look like the bottom will drop out of the real estate market anytime soon.
August Market Highlights:
Median Single Family Home price was $609,500, +13.4% YOY
300 active residential listings, with 116 new listings
The average days on market was 90 days
125 residential properties sold, down 2.3% YOY
How it Affects You
Condos and townhomes continue to be big winners, as well as rural Durango and outlying communities like Bayfield. This is due to buyers seeking more affordable home prices outside of in-town Durango.
Watch our market update video to hear our thoughts on the numbers and the major economic factors impacting the slow shift in the local market.
Thinking about buying or selling a home? Call us at (970) 946-0601 or fill out our contact form to get in touch with agents who can help you make the best choice in today's market.
---
Durango Real Estate Market Stats: July 2022
The real estate market in Durango continues to evolve with the changing landscape of buyer demand and new inventory added to the market.
July Market Highlights:
The median sales price for a single-family home was $595,000, down 7% YOY.
We saw 316 active listings, with 154 new listings entering the market.
Days on market increased to 86 days on market, and we saw 119 properties sold.
YTD 470 single-family home sales with an average price of $826,456.
YTD 192 townhome/condo sales with an average price of $539,107.
What This Means for Buyers and Sellers
So what does this all mean? ShowingTime reported that buyer interest declined in July by approximately 15%. This number isn't the only indicator of buyer demand, as it's relative to the number of showings per home. However, it does suggest that we're headed into a much more stabilized market where supply and demand are more balanced.
Months supply of inventory is still below the average supply for the last decade at only three months' supply of available homes. Typically, six months is a balanced market, so sellers still have the upper hand, but buyers' bargaining power is increasing over time.
Stabilization in the market is critical for long-term equity and wealth for homeowners in our community. Trying to flip a home for a big profit doesn't seem like a safe bet right now. Sellers need to be strategic when pricing their homes to sell. It's still a good time to sell, but sellers should prioritize finding an agent with a strategic pricing strategy.
Let Us Help You Buy and Sell
The good news for buyers is that you don't have to go into a home and wave all your contingencies. You now can go in with more confidence and comfort that you're getting a home for a fair price. If you have any questions, call us at (970) 847-2929, and we would be happy to talk about how the market may impact your plans to buy or sell.
---
Durango Real Estate Market Stats: June 2022
The first half of 2022 has brought a lot of changes to the real estate market in La Plata County, much of it very welcome for buyers as inventory continues to increase and competition for homes is declining.
June Market Highlights:
The median single-family residential selling price in June was $675,000, a 20% YOY increase
Active listings rose to 276, a 25% increase YOY
New listings are still lagging a little bit at 177, down 8.3% YOY
These numbers reflect mortgage rates, which have jumped almost 3% from Q4 of 2021. And because of this, we're seeing homes sit on the market longer than we had in the past.
If you're considering selling or buying, La Plata County still only has approximately a three-month supply of inventory. A six-month supply typically equals a balanced buyers-sellers market. So at this point, sellers still have the upper hand. This will be a figure we'll watch closely to monitor if it continues to trend in this direction.
Days on market in June was low at only 58 days. And probably not a normalized trend. Historically, we've seen days on market hover between 75 and 90, and I expect that we'll see it return there in July and for the months coming for the rest of the year.
We saw 94 properties sold in June, which is down just under 50% from June of 2021. The average YTD sales price for single-family homes was $820,000 with 382 sales so far, and townhomes and condos are staying pretty consistent in the low $500Ks at $539,000 with 160 sales.
What's In Store for the Durango Real Estate Market?
The market is shifting, and there are some upsides to the buyers in our market. However, in most cases, a home in good condition and in a desirable area can still plan to see property appreciation going forward.
Forbes, Zillow, Realtor.com, and most national economists are still predicting property appreciation throughout 2022 and 2023, and in most cases, they've actually adjusted their predictions up from previous estimates. In 2021, at the end of the year, many economists were predicting property values to only appreciate 1% to 2% in 2022. However, we're seeing adjustments from these same economists saying that property values might appreciate 5% or more.
---
Durango Real Estate Market Stats: February 2022
The February real estate market in Durango ended as a repeat performance of months prior, but current events happening around the world will undoubtedly have an impact in future months.
February Market Highlights:
Single-Family Residential Median Sales Price was $665,000
120 active residential listings, with 81 new listings in February
Average days on market was 90 days, with 69 residential sales
Average YTD sales price for single-family homes was over $800K
Average YTD sales price for condos/townhomes was $559,688
What We are Monitoring in the Coming Months:
The Federal Reserve meets next on March 15–16. They had previously indicated aggressive interest rate hikes in 2022 to combat inflation. However, this may be tempered as they respond to the conflict in Ukraine.
Gas prices have increased by 20% on average nationally. However, historically, gas price increases have not impacted property values.
Gas prices could impact out-of-area buyer demand as travelers to resort towns like Durango reconsider spring break and summer break plans. Fewer buyers competing may help stabilize prices some.
We will be closely watching as events unfold locally with the city's ADU analysis, decisions at a national level, and the global economic impact of the war in Ukraine.
Keep an Eye on the Durango Real Estate Market
With tight inventory and continuing demand, sellers are still in a very good position in the Durango real estate market. Buyers may be able to take advantage of slowing interest rate increases to access loans at attractive prices. Keep an eye on trends throughout March, as we expect greater impacts to show themselves in April and May.
---
Durango Real Estate Market Stats: January 2022
The median residential selling price for a single-family home rose to $664,000; a stable 20% increase that we saw year over year throughout the entirety of 2021.
Active listings and inventory continue to be an issue. 117 active listings in La Plata County, with 74 new listings in January, are down 36.8% from January 2021.
Days on the market continue to be low at 99 days. When you think about 45 days to finance, this means most homes are going under contract in about 30 days.
The number of properties sold is still very low, with only 64 units selling in January. This number represents a lack of inventory even as buyer demand continues to stay strong.
What Do the Durango Property Prices Look Like?
The average single-family sales price for January was $692,000. This price point is slightly more stable than what we saw at the end of last year; however, fall tends to be a luxury selling season, so this shouldn't come as a surprise that we saw this increase at the end of 2021.
Townhomes and condos had an average sales price that rose over $500,000. That is a number that we have not seen before. Of course, there were a few months in 2021 where it crept over $500, but to see it end in January, which is not our typical high selling season, over $500,000 is pretty impressive.
Single-family homes will continue to be a priority as families seek more significant properties and upgrade size and features.
Prices have continued to increase to a level where the average family may not be able to afford them. This fact represents what we're seeing happen with days on the market and the median selling price for single-family homes. However, we have noticed increased days on the market for single-family homes over the last three months. Perhaps this is a stabilization?
Condos and townhomes continue to see a decline as inventory has shrunk and that price point between $400,000 and $600,000 tends to be where the majority of our buyer demand is.
What's the Strategy for Durango Buyers and Sellers?
Buyers: Make sure that your offer is clean and that you are pre-qualified. Talk to your real estate professional on a strategy to win in multiple offer situations.
Sellers: It's still a fantastic time to sell. Before interest rates increase, which we expect to happen in Q2 and Q3. You want to get on the market because this is your time to cash out.
A 1% increase in interest rates equates to a reduction of 10% in buying power for our average buyer; that's going to impact everybody.
---
The 2021 Durango Real Estate Market in Review
The Durango real estate market had a banner year in 2021, with record-breaking sales transactions and prices. Median sales prices hit an all-time high, while inventory hit an all-time low. This drove many buyers out of the market, as they found it increasingly difficult to find a property that met their needs. Despite this, sellers still enjoyed strong demand and were able to get top dollar for their homes.
Over the course of 2021, median single-family sales prices increased to $587,000, a 20% increase over 12 months. Meanwhile, monthly supply of inventory ended the year at 1.2 months, representing a 600 home deficiency to meet current buyer demand. The average days on market stayed consistent at 87 days.
What to Expect From the Durango Real Estate Market in 2022
The Fed announced plans in December to increase interest rates sooner than later. A 1% increase in rates will decrease buying power for the average buyer by approximately $50,000, which will help cool the market down and curb inflation.
Widespread inflation continues to increase across the country, while property appreciation is projected to slow down as interest rates rise.
How Home Buyers & Sellers in Durango Should Prepare for 2022
Sellers should pay attention to the tipping point between inflation and appreciation and may want to consider selling sooner if inflation increases faster than appreciation on the value of their home.
Buyers, meanwhile, should monitor interest rates and may benefit from purchasing earlier in the year when their buying power is at its highest.
Start Your Home-Buying Journey in Durango Today
The Durango real estate market is on the rise, with prices reaching all-time highs. Despite this, there are still many opportunities to find the right property at the right price.
If you're in the market for a new home, be sure to check out the latest listings on the Durango real estate market. Contact a local real estate agent today with the Colorado Property Group to get started!
---
Durango Real Estate Market Stats: November 2021
While Durango is a small, somewhat remote mountain town, this La Plata County, CO community is far from a secret. Many students move to attend the local college, adventure seekers flock here for mountain fun, and professionals from various industries come to participate in the local economy. Keep reading to find a full update on the Durango real estate market in 2021.
For informational purposes only. Always consult with a licensed real estate professional before proceeding with any real estate transaction.
A Look at Durango's November Real Estate Market
November was a month that finally gave both buyers and sellers something to be thankful for. Sellers continue to benefit from market appreciation, and buyers are finally not finding themselves in multiple offer situations on every home.
The median residential sales price for a single-family home is back over $700,000 YTD. However, even more impressive is the median price for a single-family home in the month of November alone, which was over $1 million.
Lack of inventory continues to be the biggest factor supporting the seller's market, as demand to live in Southwest Colorado continues to increase.
Days on market increased slightly and will likely stay slightly higher through the winter season.
2022 is predicted to be more stable but still remain as a strong seller's market. Buyers will want to be prequalified and prepared to have the best chance at winning homes in popular areas and price points.
The Durango Seller's Market is Staying Strong
Going into the end of the year, buyers should bring their best offers to the table, as competition is still high, though not as hectic as it has been. Sellers continue to enjoy the benefits of Durango real estate's desirability.
---
Durango Real Estate Market Stats: October 2021
After the rollercoaster that has been real estate in 2021, are we finally starting to see the market stabilize?
October was a mixed bag when it comes to the stats:
The median home price for Single Family Residential was $582,500. After hitting a high point in July 2021, median prices appear to have stabilized, hovering close to $600K for the last 3 months.
Active listings continue to be down 54.3% year-over-year, and new listings are down 28.7% when compared to October 2020, causing further compression in inventory for buyers.
All of this leads to a persisting seller's market, with the average days on market being 75 days. This means most homes are going under contract within the first 30 days of listing.
Although properties sold in October are down 37.9% YOY, this is more a reflection of limited inventory than buyer demand.
Showings per listing were up over 30% in October.
The average sales price has skyrocketed for both single-family homes and townhomes/condos as prices have continued to increase and the quantity of sales has decreased.
Units sold in La Plata County >$500,000 is up 60% YOY.
It's a Great Time to Be a Seller in Durango
Durango homes, especially Durango luxury homes, are being rapidly snapped up by buyers, fueling a strong seller's market as demand outstrips supply. Though there are some great deals to be had for Durango homebuyers, the high demand has resulted in prices stabilizing at high values.
Want To Learn More About Durango Real Estate?
Durango properties are in demand and getting asking prices. While the market is currently short of properties for sale and current situations have resulted in slower construction of new abodes, this has resulted in excellent returns for selling owners and has great promise for investors.
For informational purposes only. Always consult with a licensed real estate professional before proceeding with any real estate transaction.