Real Estate Market Update for Durango, CO - Updated March 2022!
Posted by Ryan Poppe on Wednesday, March 16, 2022 at 7:39 AM
By Ryan Poppe / March 16, 2022
Comment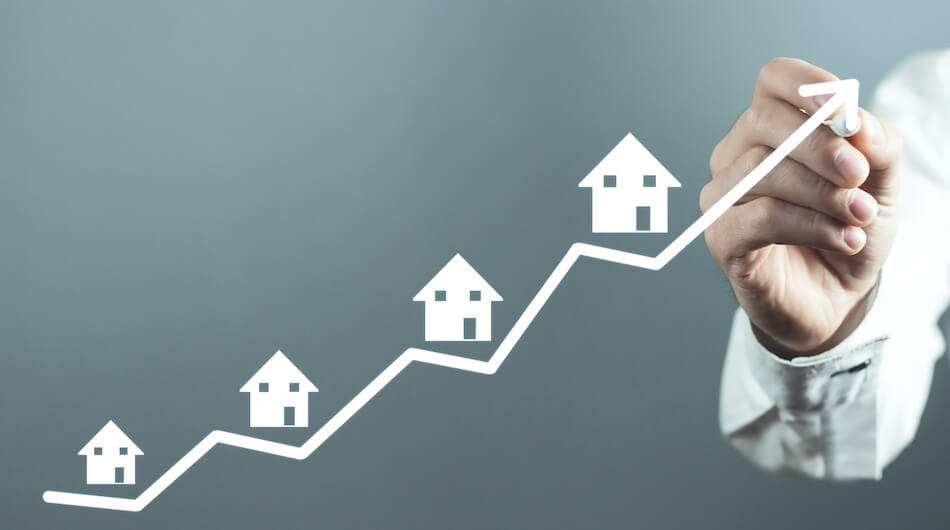 The Durango real estate market has been on the rise in recent years, with prices reaching all-time highs. Despite this, there are still many opportunities to find the right property at the right price. In this market update, we will take a closer look at the trends affecting both buyers and sellers in Durango. We will also explore some of the factors that are driving prices up and what buyers can do to get ahead in this competitive market.
The 2022 Durango Real Estate Market
The real estate market has been booming in Durango, Colorado for the past few years, and 2022 is no exception. Keep reading to get the latest updates on the Durango real estate market in 2022.
Durango Real Estate Market Stats: February 2022
The February real estate market in Durango ended as a repeat performance of months prior, but current events happening around the world will undoubtedly have an impact in future months.
February Market Highlights:
Single-Family Residential Median Sales Price was $665,000
120 active residential listings, with 81 new listings in February
Average days on market was 90 days, with 69 residential sales
Average YTD sales price for single-family homes was over $800K
Average YTD sales price for condos/townhomes was $559,688
What We are Monitoring in the Coming Months:
The Federal Reserve meets next on March 15–16. They had previously indicated aggressive interest rate hikes in 2022 to combat inflation. However, this may be tempered as they respond to the conflict in Ukraine.
Gas prices have increased by 20% on average nationally. However, historically, gas price increases have not impacted property values.
Gas prices could impact out-of-area buyer demand as travelers to resort towns like Durango reconsider spring break and summer break plans. Fewer buyers competing may help stabilize prices some.
We will be closely watching as events unfold locally with the city's ADU analysis, decisions at a national level, and the global economic impact of the war in Ukraine.
Keep an Eye on the Durango Real Estate Market
With tight inventory and continuing demand, sellers are still in a very good position in the Durango real estate market. Buyers may be able to take advantage of slowing interest rate increases to access loans at attractive prices. Keep an eye on trends throughout March, as we expect greater impacts to show themselves in April and May.
---
Durango Real Estate Market Stats: January 2022
The median residential selling price for a single-family home rose to $664,000; a stable 20% increase that we saw year over year throughout the entirety of 2021.
Active listings and inventory continue to be an issue. 117 active listings in La Plata County, with 74 new listings in January, are down 36.8% from January 2021.
Days on the market continue to be low at 99 days. When you think about 45 days to finance, this means most homes are going under contract in about 30 days.
The number of properties sold is still very low, with only 64 units selling in January. This number represents a lack of inventory even as buyer demand continues to stay strong.
What Do the Durango Property Prices Look Like?
The average single-family sales price for January was $692,000. This price point is slightly more stable than what we saw at the end of last year; however, fall tends to be a luxury selling season, so this shouldn't come as a surprise that we saw this increase at the end of 2021.
Townhomes and condos had an average sales price that rose over $500,000. That is a number that we have not seen before. Of course, there were a few months in 2021 where it crept over $500, but to see it end in January, which is not our typical high selling season, over $500,000 is pretty impressive.
Single-family homes will continue to be a priority as families seek more significant properties and upgrade size and features.
Prices have continued to increase to a level where the average family may not be able to afford them. This fact represents what we're seeing happen with days on the market and the median selling price for single-family homes. However, we have noticed increased days on the market for single-family homes over the last three months. Perhaps this is a stabilization?
Condos and townhomes continue to see a decline as inventory has shrunk and that price point between $400,000 and $600,000 tends to be where the majority of our buyer demand is.
What's the Strategy for Durango Buyers and Sellers?
Buyers: Make sure that your offer is clean and that you are pre-qualified. Talk to your real estate professional on a strategy to win in multiple offer situations.
Sellers: It's still a fantastic time to sell. Before interest rates increase, which we expect to happen in Q2 and Q3. You want to get on the market because this is your time to cash out.
A 1% increase in interest rates equates to a reduction of 10% in buying power for our average buyer; that's going to impact everybody.
---
The 2021 Durango Real Estate Market in Review
The Durango real estate market had a banner year in 2021, with record-breaking sales transactions and prices. Median sales prices hit an all-time high, while inventory hit an all-time low. This drove many buyers out of the market, as they found it increasingly difficult to find a property that met their needs. Despite this, sellers still enjoyed strong demand and were able to get top dollar for their homes.
Over the course of 2021, median single-family sales prices increased to $587,000, a 20% increase over 12 months. Meanwhile, monthly supply of inventory ended the year at 1.2 months, representing a 600 home deficiency to meet current buyer demand. The average days on market stayed consistent at 87 days.
What to Expect From the Durango Real Estate Market in 2022
The Fed announced plans in December to increase interest rates sooner than later. A 1% increase in rates will decrease buying power for the average buyer by approximately $50,000, which will help cool the market down and curb inflation.
Widespread inflation continues to increase across the country, while property appreciation is projected to slow down as interest rates rise.
How Home Buyers & Sellers in Durango Should Prepare for 2022
Sellers should pay attention to the tipping point between inflation and appreciation and may want to consider selling sooner if inflation increases faster than appreciation on the value of their home.
Buyers, meanwhile, should monitor interest rates and may benefit from purchasing earlier in the year when their buying power is at its highest.
Start Your Home-Buying Journey in Durango Today
The Durango real estate market is on the rise, with prices reaching all-time highs. Despite this, there are still many opportunities to find the right property at the right price.
If you're in the market for a new home, be sure to check out the latest listings on the Durango real estate market. Contact a local real estate agent today with the Colorado Property Group to get started!
---
Durango Real Estate Market Stats: November 2021
While Durango is a small, somewhat remote mountain town, this La Plata County, CO community is far from a secret. Many students move to attend the local college, adventure seekers flock here for mountain fun, and professionals from various industries come to participate in the local economy. Keep reading to find a full update on the Durango real estate market in 2021.
For informational purposes only. Always consult with a licensed real estate professional before proceeding with any real estate transaction.
A Look at Durango's November Real Estate Market
November was a month that finally gave both buyers and sellers something to be thankful for. Sellers continue to benefit from market appreciation, and buyers are finally not finding themselves in multiple offer situations on every home.
The median residential sales price for a single-family home is back over $700,000 YTD. However, even more impressive is the median price for a single-family home in the month of November alone, which was over $1 million.
Lack of inventory continues to be the biggest factor supporting the seller's market, as demand to live in Southwest Colorado continues to increase.
Days on market increased slightly and will likely stay slightly higher through the winter season.
2022 is predicted to be more stable but still remain as a strong seller's market. Buyers will want to be prequalified and prepared to have the best chance at winning homes in popular areas and price points.
The Durango Seller's Market is Staying Strong
Going into the end of the year, buyers should bring their best offers to the table, as competition is still high, though not as hectic as it has been. Sellers continue to enjoy the benefits of Durango real estate's desirability.
---
Durango Real Estate Market Stats: October 2021
After the rollercoaster that has been real estate in 2021, are we finally starting to see the market stabilize?
October was a mixed bag when it comes to the stats:
The median home price for Single Family Residential was $582,500. After hitting a high point in July 2021, median prices appear to have stabilized, hovering close to $600K for the last 3 months.
Active listings continue to be down 54.3% year-over-year, and new listings are down 28.7% when compared to October 2020, causing further compression in inventory for buyers.
All of this leads to a persisting seller's market, with the average days on market being 75 days. This means most homes are going under contract within the first 30 days of listing.
Although properties sold in October are down 37.9% YOY, this is more a reflection of limited inventory than buyer demand.
Showings per listing were up over 30% in October.
The average sales price has skyrocketed for both single-family homes and townhomes/condos as prices have continued to increase and the quantity of sales has decreased.
Units sold in La Plata County >$500,000 is up 60% YOY.
It's a Great Time to Be a Seller in Durango
Durango homes, especially Durango luxury homes, are being rapidly snapped up by buyers, fueling a strong seller's market as demand outstrips supply. Though there are some great deals to be had for Durango homebuyers, the high demand has resulted in prices stabilizing at high values.
---
Durango Real Estate Market Stats: September 2021
There is a high demand for rental properties and homes for sale in Durango, which has caused September's real estate market to flourish in 2021. Pricing is red hot, but with low inventory in the housing market, sales have been temporarily a bit slow since summer.
According to a recent report in the Durango Herald, pricing is up for both Durango condos for sale and single-family homes. The median home price is at around $612,000, up about 17.7% year-over-year. Condos that were valued at approximately $450,000 are now going for an average of $690,000 as of mid-September 2021. That being said, these influxes are likely the result of the current low property inventory in Durango.
However, there are said to be new condos that will be completed in early 2022 that are expected to go for a half-million or more. Realtor statistics claim that there are 55 percent fewer listings available compared to the same quarter in 2020, which has resulted in drops in sales of around 27% percent. The shortage has seen buyers getting 100 percent of their asking prices since March 2021, with homes only sitting on the market an average of 67 days.
One component of the Durango real estate market not to be overlooked is that interest rates have been slowing below 3 percent for the last two months. This is close to record lows and is helping buyers cope with the increasing demand for more homes. Constricted supplies of unoccupied and new homes for sale seem to have put upward pressure on home prices.
Where is the Future of Durango Real Estate Headed in 2021?
There have been quite a few initiatives in the scope of assisting with the current state of Durango's real estate market that will aid investors and home buyers. The Community Revitalization Program (Colorado Senate Bill SB21-242) is aimed at addressing affordable housing shortages throughout Colorado.
Also known as the Hotel Tenancy Support Program, this initiative will likely come with an influx of grant money injected into the local government and nonprofits. The goal is to increase affordable housing and promote tourism while still allowing the Colorado real estate market to function normally.
The Hotel Tenancy Act allows local governments in Colorado to utilize the Housing Development Grant Fund for several benefits for specific demographics via:
Rental Assistance
Tenancy Support Service Programs
Grants and Loans for Rentals
Acquisitions
Renovations of Underutilized Hotels and Motels for Affordable Housing
These programs will help people find affordable housing and address current housing shortages, assisting in stabilizing the rising cost of housing in Durango and La Plata County.
Value appreciation is up 20%, even with the rising prices currently in place. While Durango properties seem to have great promise throughout the rest of the year, next year, in 2022, some relief will be found but will not likely be at the expense of investment property developers.
Want To Learn More About Durango Real Estate?
Durango properties are in demand and getting asking prices. While the market is currently short of properties for sale and current situations have resulted in slower construction of new abodes, this has resulted in excellent returns for selling owners and has great promise for investors.
For informational purposes only. Always consult with a licensed real estate professional before proceeding with any real estate transaction.