What's Life Like in the Glacier Club? Mountain Paradise With a Private Golf Course
Posted by Ryan Poppe on Monday, July 3, 2023 at 9:03 AM
By Ryan Poppe / July 3, 2023
Comment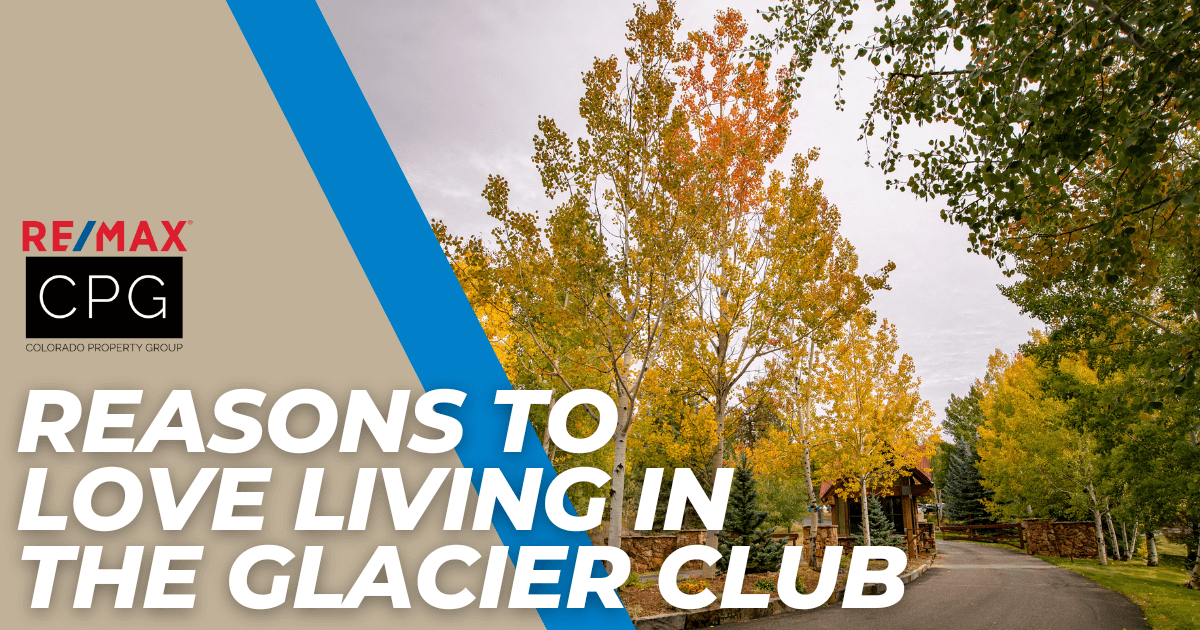 The Glacier Club is a luxury community situated in the beautiful mountains of the city of Durango, Colorado. This private community offers its residents stunning views, world-class amenities, and a peaceful lifestyle. With over 1,000 acres of beautiful natural landscape, the Glacier Club provides an ideal setting for individuals and families who enjoy outdoor activities and a close-knit community. This guide will explore what living in the Glacier Club community is like and what makes it a unique and desirable destination for homebuyers moving to Durango.
Unparalleled Mountain Living
A subrange of the famed Rockies, the San Juan Mountains are among the most visually stunning and ecologically diverse ranges in the entire country. It is here, on a swath of about 1,000 acres just outside of Durango's historic downtown core, that the Glacier Club sits.
Referred to by locals as simply Glacier, this residential club offers the very literal high life to the folks who call any of its distinct neighborhoods home. Homes in the Glacier Club are typically tucked in tree-lined lots with an array of amenities and views that must be seen firsthand to be believed.
The mountains show off their lush terrain in the summertime as everything goes green for a few glorious months. In the winter, layers of fresh snow blanket the town and usher in festive activities. Look out the window of your Glacier Club luxury home any time of year to be reminded that Colorado has some of the best natural resources in the world.
When you want to venture out, Durango has done a remarkable job of maintaining much of its historic charm, even as it's grown into a formidable modern-day mountain community. It's both a thrill-seeker's paradise, with countless things to experience all year long, and a fine place to settle down and enjoy the simple pleasures in life. There's nothing quite like a hearty meal at one of Durango's iconic restaurants with mountain views or a scenic drive through the forested, winding roads of the Rockies.
Two Championship Golf Courses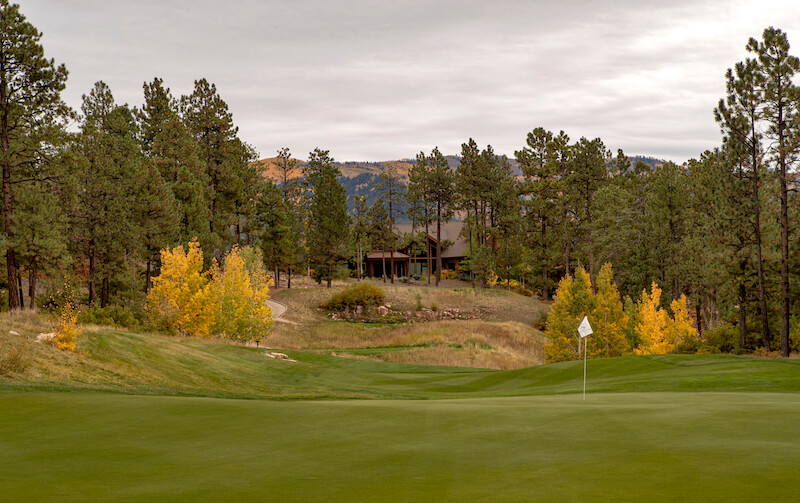 Golf enthusiasts will feel right at home at the Glacier Club's Durango golf course homes because the community has two renowned golf courses.
The challenging 18-hole Mountain Course is perched atop the mountains, incorporating the landscape's natural ebbs and flows. Golf legends Todd Schoeder and Hale Irwin thoughtfully designed the course and its interesting greens to maximize the fun and ensure every hole gives golfers something to talk about.
By contrast, the Valley Course is nestled deep at the base of the mountains. It's another 18-hole course, but Arthur Hills designed this one in the mid-1970s as a thrilling addition to the Glacier Club golf scene. Elevation variations, hazards, and formidable doglegs demand that golfers give each hole everything. Players must guide their ball around the imposing trees on nearly every swing, presenting a unique challenge that's an adventure in itself.
Both of these courses have their driving range, as well as putting and chipping greens. There are also well-appointed clubhouses at both courses, where drinks always flow, and the food is always fresh.
Proximity to Purgatory Ski Resort & Durango
Don't be put off by its ominous-sounding name; Purgatory Ski Resort is one of Colorado's premier destinations where residents and visitors alike can put the legendary winter snowfall to good use. The resort is less than 15 miles north of the Glacier Club.
During winter, outdoor enthusiasts can traverse the mountain via skis, snowboards, or even snowshoes or inner tubes while gazing at the breathtaking views. One dozen lifts run up the hills, and everyone from beginners to experts is welcome to explore the varied terrain. As a perk, children under 12 years old always ski for free at Purgatory, so long as they're accompanied by an adult.
Perhaps best of all, Purgatory is rarely crowded. Often overshadowed by other, much larger and more famous ski resorts around Colorado, you won't find lift lines or traffic here, and the views are astounding.
Unbeatable Outdoor Adventures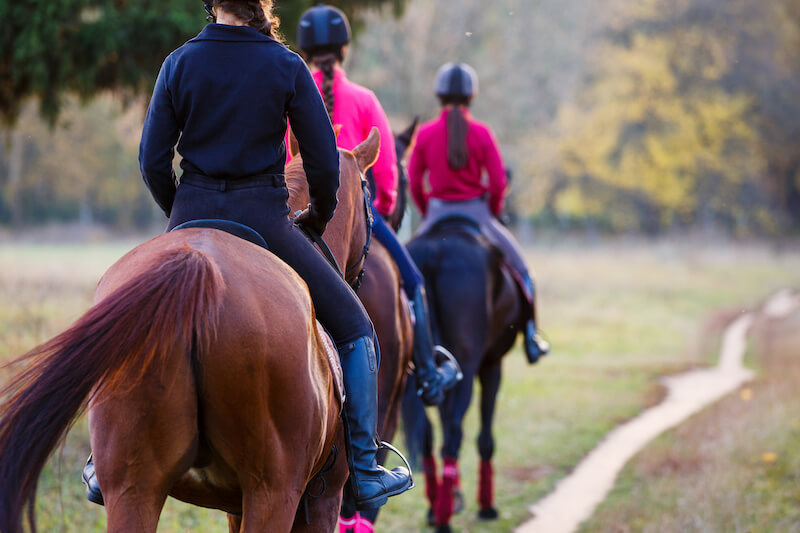 The Glacier Club is an excellent place to live, but many residents don't spend too much time inside their own four walls. That's understandable when you consider the best outdoor activities in Durango and the ease with which residents of the community can access them.
Sample all the things to do at Lake Nighthorse, fly down the San Juan Mountains on skis, or trot on horseback through the maze of local trails. Several national parks and world heritage sites are also within easy reach of Durango, including the renowned Mesa Verde National Park and Chaco Canyon. These serve as a testament to the ancestral Pueblo people. Durango is a prime locale for seasoned adventurers because every season brings new outdoor pursuits.
One underrated activity is soaking the day away at the Durango Hot Springs Resort. This ultra-luxurious getaway is home to 32 natural spring pools, two swimming pools, and several other aquatic recreational sites. Visitors can reserve a spot to enjoy a relaxing time in the water among spectacular natural surroundings.
A Range of Enclaves to Choose From
They say it's all about location, and fortunately, you've got plenty to choose from in the Glacier Club. This community, one of Durango's best neighborhoods, is home to five distinct enclaves, each with its own unique characteristics and perks.
Etta Ridge
With three- to four-bedroom homes situated in six half-floor residences across five individual buildings, Etta Ridge offers premier real estate options surrounded by breathtaking natural beauty. It provides a luxurious mountain lifestyle with stunning views, top-notch amenities, and access to outdoor activities. The community features custom-built homes and homesites, with a range of sizes and styles to choose from. Whether you seek a permanent residence or a vacation getaway, Etta Ridge presents a perfect opportunity for those seeking an upscale mountain living experience.
The Summit at Glacier
The Summit is a prestigious enclave situated within The Glacier Club. It offers an exceptional living experience with an emphasis on luxury and natural beauty. This exclusive community features custom-designed homes and homesites, providing residents with an array of choices to suit their individual preferences. Additionally, the Summit boasts breathtaking views, world-class amenities, and access to a wide range of outdoor activities.
Glacier Cliff
Nestled amidst stunning natural surroundings, Glacier Cliff offers a unique and captivating living experience. Overlooking the Valley Course from the edge of a cliff, the seven home sites here range in size from 0.64 to 1.51 acres.
Golf Cabins
Golf Cabins, located in the Ironhorse North area of The Glacier Club, offer a delightful residential option for golf enthusiasts. High-end cabins situated along the Mountain Course are designed to take advantage of their naturally beautiful surroundings with oversized patios and open-concept floorplans. These three-bedroom homes come with two-car garages that have additional space for two golf carts.
Showdown North
The townhomes that make up Showdown North have stunning views of the Valley Course's 17th hole. Surrounded by ponderosa pines, the homes have three-bedroom floor plans. Residents enjoy modern yet rustic interiors that lead to a covered patio overlooking the Mountain Course. Don't forget the beautiful mountain views of San Juan range!
Homesites
For people who dream of building their very own custom mountain home in Colorado, the Glacier Club has some of the most beautiful vacant land for sale in Durango. These parcels range between 0.5 to 4.5 acres and are sprinkled throughout the Glacier community, offering residents their choice of mountain, forest, or golf course views and a blank slate for crafting your ideal living space.
Experience the Best of Durango at the Glacier Club
Living in the Glacier Club—one of Durango's best golf communities—is a unique experience that offers unparalleled luxury, breathtaking views, and a close-knit community. The community's world-class amenities, beautiful natural surroundings, and year-round outdoor activities make it an ideal place for homebuyers seeking a peaceful and active lifestyle. The Glacier Club is a place where residents can enjoy all the benefits of mountain living while still having access to modern conveniences and luxury amenities. The Glacier Club community is a hidden gem in Durango that offers a unique and luxurious living experience.
If Durango sounds like the perfect place for you, contact Colorado Property Group of RE/MAX with Durango Homes for Sale at (970) 946-0601 to get in touch with a Durango real estate agent and get ready to call this beautiful mountain town home.