What Every Homeowner Needs to Know Before Refinancing
Posted by Ryan Poppe on Tuesday, September 17, 2019 at 9:59 AM
By Ryan Poppe / September 17, 2019
Comment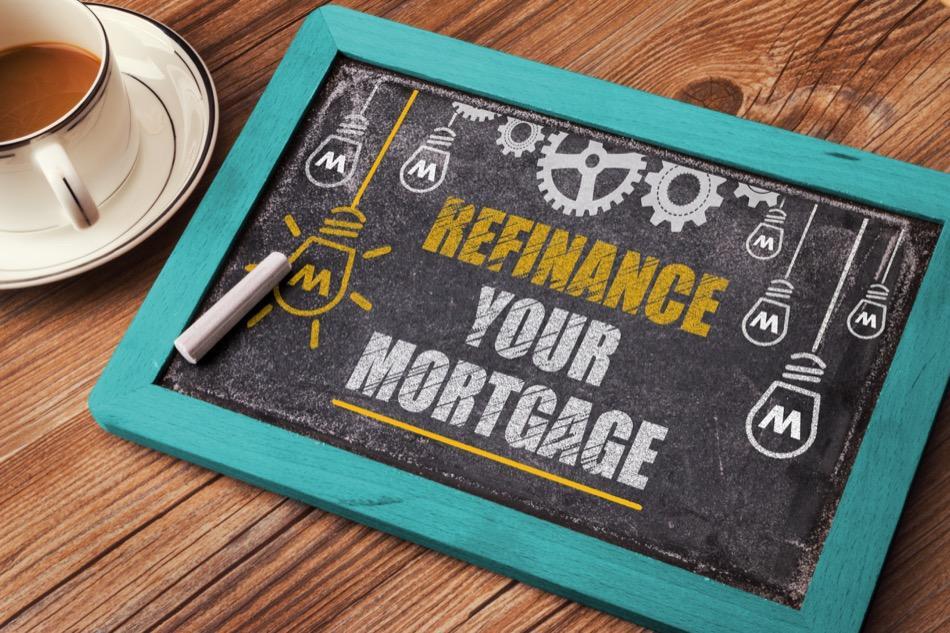 If you have a loan of any type, whether that's a home loan or a car loan, then you've probably heard a thing or two about refinancing a home mortgage. Knowing what refinancing is and how it can benefit you is an important part of budgeting. After you've owned your home for a while and have built up equity in the property, you may be able to take advantage of a refi. Before you get started with the refi process, you should understand what it is and what it entails. Here's what you need to know.
For informational purposes only. Always consult with a licensed mortgage professional before proceeding with any real estate transaction.
What Is Refinancing?
Refinancing is what happens when a homeowner uses a new loan to pay off their old home loan, effectively replacing the loan. From that time forward, the homeowner makes payments toward their new loan with their new lender. In order to refinance, the homeowner must find a new loan and then go through the loan application and approval process.
What Are the Benefits of Refinancing?
People who refinance usually do so to save money, often by finding a loan that offers a lower interest rate than their current loan. Some people refinance to reduce the life of their home loan, while others do it to tap into their home's equity. Some people who refinance do so because they want to lock in their interest rate. This is common for people who have a variable rate mortgage.
Finally, homeowners who must pay private mortgage insurance sometimes refinance to eliminate this payment. This is a common motivation for homeowners who have FHA loans, because FHA loans require mortgage insurance.
Are There Downsides to Refinancing?
There's a downside to refinancing. Specifically, refinancing means taking out a new loan, which can be labor-intensive and requires the homeowner to pay fees and closing costs. These closing costs mean that the homeowner takes a while to enjoy the savings benefit if they're refinancing for the benefit of saving money.
What's the Process for Refinancing?
If you're ready to refinance, start by contacting multiple lenders. Find out what they need in order to submit an application. Once the paperwork is collected, submit all applications within a two-week period. Each lender will tug on your credit, which will cause a small dip in your credit score.
Once you've applied for a loan, review the terms and pick a lender. After picking a lender, lock in an interest rate. When the application process is complete, sign the lender's paperwork and pay closing costs. This process is not that different from buying a house, but at the end, be thankful no one is requiring you to pack and unpack all of your worldly possessions.
What are the Best Practices for Homeowners Who Would Like to Refinance?
To save money and get a good deal when refinancing, follow the suggestions below.
Check Your Credit In Advance
Credit score and credit history is one of the things that lenders look at before deciding whether to give someone a new loan. Checking this in advance gives the homeowner time to correct any errors on their credit score.
Shop Around
Lenders have different rates and terms. It's important for homeowners to contact different lenders before deciding which lender is right for them. Shopping around helps homeowners find lenders who have good terms and who offer the best deals.
Get Your Paperwork Together
Since it's important to apply for loans within a two-week time frame, homeowners need to get their paperwork together in advance. This will likely involve collecting pay stubs, tax documents, bank account records and other information.
Use a Refinance Calculator
Refinance calculators can help homeowners decide how much money they'll be saving, and how long it will take them to start saving after paying closing costs. Costs can be hefty, so filling out an online refinance calculator is a helpful way to gauge whether this is a good time to refinance at all.
Know the Terms and Conditions
Loan terms vary, depending on loan type and lender. Homeowners who sign for a loan before they understand the terms and conditions could find themselves unable to pay later, depending on what happens over the life of the loan. Although a good lender will be able to explain how a loan works, it's still important to read the terms and conditions. Homeowners who do not feel comfortable signing a loan or who are unable to understand the terms may need to work with their lender to get clarity.
Contact a Reputable Lender to Get Started
It's important to work with a reputable lender when refinancing a Hesperus, CO home. Finding a reputable lender may mean going through a bank or getting referrals from professional associations. If you're a homeowner who is concerned about your ability to find a reputable lender, contact your bank today for more help and information.
For informational purposes only. Always consult with a licensed mortgage professional before proceeding with any real estate transaction.