Selling Rural Property? Tips to Sell Your Rural Home For Top Dollar
Posted by Ryan Poppe on Tuesday, August 23, 2016 at 7:02 PM
By Ryan Poppe / August 23, 2016
Comment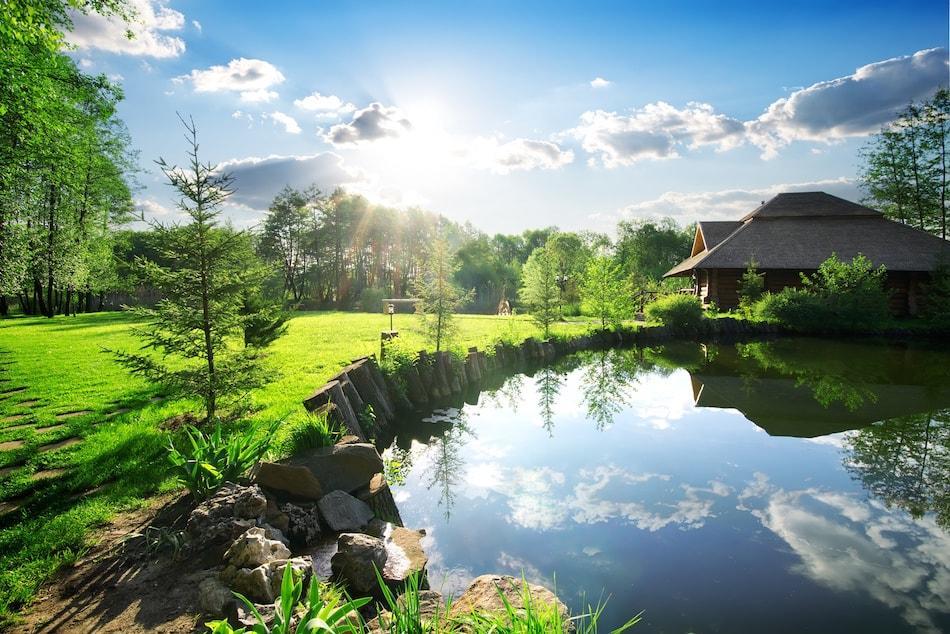 Location, location, location! This old familiar term has been used in the real estate industry in many different contexts, but for the sellers of rural homes and property, the term often translates into greater difficulty finding a qualified buyer simply because their specific location is less populated. However, a less-populated location does not have to hamper a successful sale.
Modern real estate marketing methods and tools attract the interest of qualified buyers from not only the immediate area but also from hundreds or even thousands of miles away.
If you are currently selling a Durango home or property in a rural Colorado area, or plan to do so in the future, and have concerns about your chances of success, the following tips will help you improve its marketability and improve the odds of a better selling experience.
Embrace the Rural Location
Since you obviously cannot move your home to another location, it is important for you to to embrace the location so that a potential buyer can do the same. Even if you are attempting to sell your Southwest Colorado home in order to move to a more populated area, you must still be able to market your home's location in a positive light.
The Durango, Colorado area is increasingly popular with out-of-state buyers. There are many home buyers in the marketplace who are seeking a less populated place to live, and allowing your home's location to be seen as a benefit is the first step in attracting them. By determining potential selling points about your area and highlighting them in marketing efforts, you will have the best possible chance to attract serious, qualified buyer prospects.
Potential Selling Points of Rural Homes
Some potential selling points about your rural home might include:
Nearby attractions, such as recreational areas, ski resorts, hiking, mountain biking & hunting
The opportunity to farm, garden or own livestock such as horses, cattle, and goats on rural property
Wooded areas, wildlife or access to creeks, rivers or lakes and national forests
Scenic views or an interesting history of your land or the general area
A healthful climate or microclimate, such as one with low humidity or low pollen counts
A warm, welcoming rural community
These are just a few of the reasons why certain buyers seek out Colorado rural properties, therefore it is very important to include them in your marketing in order to increase your chances of success.
Seek Out a Real Estate Agent Who Embraces Rural Properties
Getting your rural home or property noticed is more difficult than in a subdivision or urban location where capturing the attention of the neighborhood, as well as pedestrian and vehicle traffic, can sometimes be as simple as placing a for sale sign out front.
Since most rural properties do not have this advantage, it is very important to hire a real estate professional who both understands the challenges of marketing Colorado rural properties and utilizes the tools and skills to market them successfully. When interviewing real estate agents to sell a rural home or property, look for those who:
Have a successful track record of selling homes or properties similar to yours
Understand and utilize technology to bring maximum attention and exposure to your property, including networking with other agents and employing the power of social media exposure
Embrace and offer creative ideas, such as marketing horse properties through equestrian publications and events, or marketing rural homes suitable for retirees through senior's organizations and publications
Advise you on specific issues of concern to rural property buyers, such as those pertaining to rural septic systems, hard water issues and water supplies
Can help you prepare your rural home or property for the market and know how best to present both the exterior and interior to prospective buyers
Saturate the Local Area
Remember too, that your neighbors and friends may know someone who wants to live in a rural property just like yours. Make sure to ask your agent to include them in your marketing efforts, in addition to utilizing proactive marketing methods designed to target the general area.
This can be accomplished by word of mouth, visible signage, and having your real estate agent provide marketing materials to local businesses and publications to get the word out. Brochures or simple postcard or business card ads can be placed on area bulletin boards, such as those at feed or farm stores, the local courthouse, coffee shops and grocery stores.
While it is true that selling a rural Colorado home or property can be challenging, partnering with a well-qualified real estate agent is the best way to conquer the challenges and succeed in having a successful selling experience. #hw