Selling the Farm: How to Prepare Large Parcels For Sale
Posted by Ryan Poppe on Monday, October 3, 2016 at 1:18 PM
By Ryan Poppe / October 3, 2016
Comment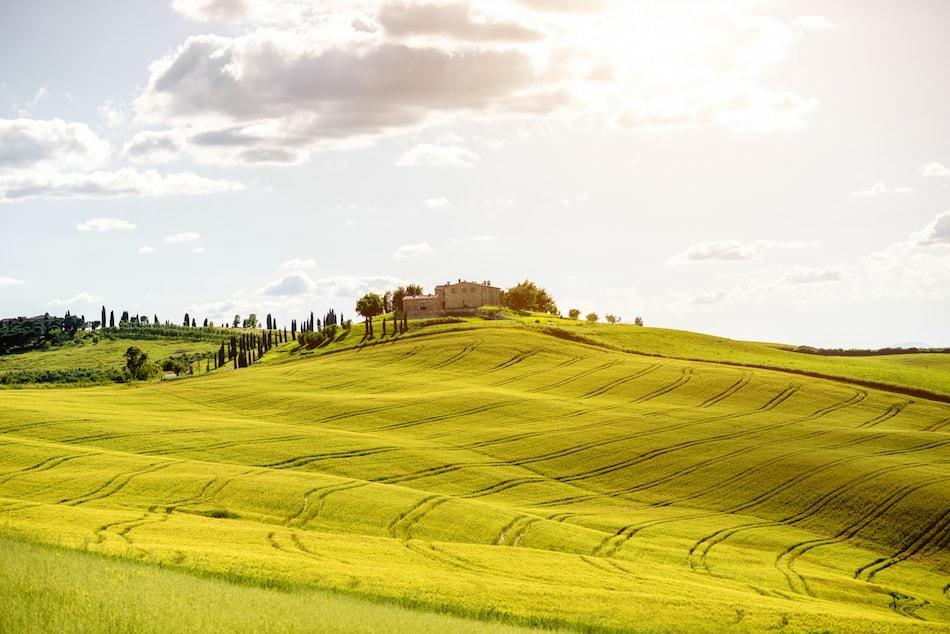 Unlike selling most homes or residential building lots, selling a large farm or acreage may involve challenges that will require significantly more time and work to prepare them for sale in the real estate market.
This is especially true when the farm being sold is one that has been in the same family for many generations, due to potential issues with the chain of title, encroachments, surveys or other issues.
If you are planning to sell your family farm or another large parcel, the following information may assist you to streamline the process and keep the transaction moving along.
Verify Property Records and Correct Any Issues
If the farm or acreage you are selling has been in the family for more than a few years, you may want to verify property records prior to attempting to sell it. Through time, farms and large properties may incur boundary encroachments or become involved in access questions as fence lines are moved, structures are built or torn down and roads and easements are developed in the area.
Start the process of verifying the properties records by visiting your county recorder's and tax assessor's offices and viewing all property records on file for your farm. These should include:
the most current deed and title description for the property
the most current surveys and abstracts for the property
any mortgage documentation on file, including deeds of trusts and payoff records
any existing liens, including tax, mechanic's or other liens
tax documentation
If the documentation is old or something you find leads to additional questions, consider purchasing copies of all documents and engaging the services of a real estate attorney or title work professional to provide a full examination before attempting to sell the property. If the title or other records are in error and go uncorrected, any purchase agreement you make with a buyer could be at risk of delays or even cancelation.
Determine the Accuracy of the Most Recent Survey
Once the documentation has been verified, take a copy of the survey and spend some time attempting to verify the survey boundaries. If the survey is only a few years old, the property corners and boundary lines may be marked using global positioning system (GPS). Consider hiring a professional survey company to assist you. Your real estate agent might be able to recommend one.
Should you review the survey yourself, while walking the boundary lines and looking for survey markers, remember to check fence line placement to ensure that you are not encroaching on a neighbor's land, nor they on your land. Survey issues and mistakes can cause added delays in the closing process.
Decide Whether to Sell Intact or Subdivided
Determine before listing a farm or acreage property if it should be sold as one intact parcel or whether it will be subdivided into smaller parcels. Before making a final decision, remember to check with your local planning and zoning board or other regulatory agency to find out what rules and regulations might apply to your situation.
Approach and Inform Neighboring Landowners
If the farm or acreage is bordered by other landowners who also farm, one or more of them may be excellent candidates to purchase your property. When you speak with them, explain the plans to sell and let them know that your listing agent will be happy to contact them once the property has been officially placed on the market, should they be interested in purchasing it.
Choose an Experienced Real Estate Professional
The most important preparation you can make when selling a farm or other large property is to have the support of a real estate professional who can help you navigate the challenges you will face. In addition, an agent who works in your specific area and specializes in land and farm sales will be able to advise you on what to expect if you sell the parcel intact versus selling it in smaller sections.
Their experience will also allow them to offer you insight into dealing with issues that often arise during family farm and land sales, such as boundary disputes, clouds on the title, liens and other issues.
Though selling the family farm or acreage property may seem similar to selling a home, there are differences. These differences should be known and explored prior to placing the property on the market.
#hw