Should You Use Your 401k to Pay for a Down Payment?
Posted by Ryan Poppe on Wednesday, July 11, 2018 at 6:38 AM
By Ryan Poppe / July 11, 2018
Comment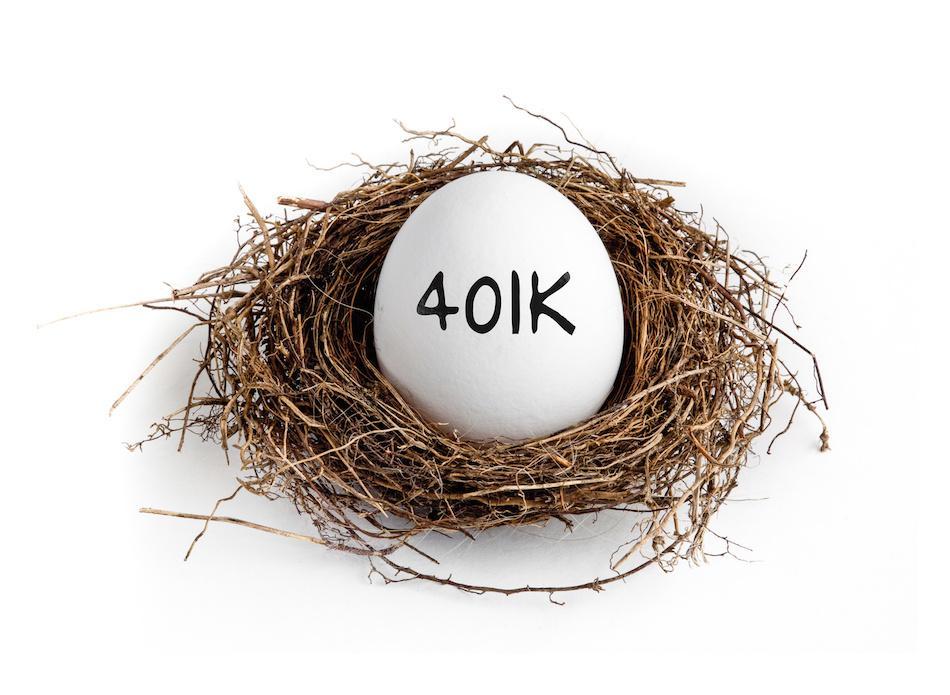 For people with 401k type retirement plans, a common question is; should a home buyer use part or all of a 401k for a down-payment on a home? Although dipping into retirement funds prior to retirement is usually not recommended, there are some instances when using a 401k for a home down payment makes good sense.
Withdrawing funds for any purpose can trigger a penalty as well as reducing principal, but there is as least one creative alternative that can help a prospective home buyer and still preserve the retirement nest egg. A borrower can sometimes tap into the accumulated balance and put the funds to use for other important wealth-building strategies, including a home purchase.
With a favorable credit score and stable income, a borrow can usually obtain a loan against a 401k in order to get cash for a down payment. Leveraging existing cash reserves in this way can have several benefits.
For informational purposes only. Always consult with a licensed mortgage professional before proceeding with any real estate transaction.
Down Payment Options
Saving the cash for a home purchase is a major stumbling block for first-time home buyers, according to real estate professionals and mortgage lenders. While financing options exist that require minimal down payments, a substantial sum is still required: There are closing costs, moving expenses and monthly payments to consider. Saddled with student debt, and wary of appreciating home prices and rising interest rates, some potential buyers see diminishing opportunity for home ownership.
Younger workers, according to many reports, also see a greater need to plan for financial well-being in retirement, with more than 81 percent of Millennials fearing that the social security safety net will disappear for their generation. Currently, this age group leads all others in voluntary participation in 401k plans and other retirement savings programs. Millennials began saving earlier, and by some reports are better off financially at younger benchmarks than previous generations.
Millennials buying homes are now the driving force for much of the increase in American home sales, according to National Association of Realtor statistics, but they represent a unique population, and many still face financing and qualification hurdles. Borrowing against a 401k can be a way to move into a home, which represents a hedge against inflation and another step toward retirement security.
Pros and Cons of Using A 401K
Although minimal down payment loans are available, including perennially popular FHA loans with as little as 3.5 percent down, putting more down initially has distinct advantages.
Conventional mortgage interest rates are generally lower with at least a 20 percent down payment.
The requirement for mortgage insurance, which is typically paid monthly, is waived with a 20 percent down payment.
Finally, a lower mortgage means lower monthly payments for the entire life of the loan.
When weighed in conjunction with the benefits of home ownership, including equity building and the promise of future appreciation, borrowing against a 401k can be a low-risk, high gain idea. It becomes path to lower monthly payments and a desirable lifestyle change for new home buyers.
Essentially, the borrower is dealing with personal funds, allowing repayment terms to be somewhat flexible. It is not without risk entirely, though, and should be considered only as a last-resort option, according to at least one professional mortgage lender. The downside is that unforeseen circumstances—job loss, disability or a move—can affect future earnings and make repayment difficult.
Any need to withdraw funds, to meet expenses or to repay the loan, could result in tax consequences and penalties. There is also a stipulation associated with some 401k loans that might prevent full contributions and/or employer matches during the loan term.
When considering the purchase of an Animas Valley home in the Durango area, it is wise to explore all the options, and to consult with professional advisers.
For informational purposes only. Always consult with a licensed mortgage professional before proceeding with any real estate transaction.