4 Mistakes to Avoid When Buying a Ski Condo: Stress Less & Ski More!
Posted by Ryan Poppe on Tuesday, April 11, 2023 at 11:12:28 AM
By Ryan Poppe / April 11, 2023
Comment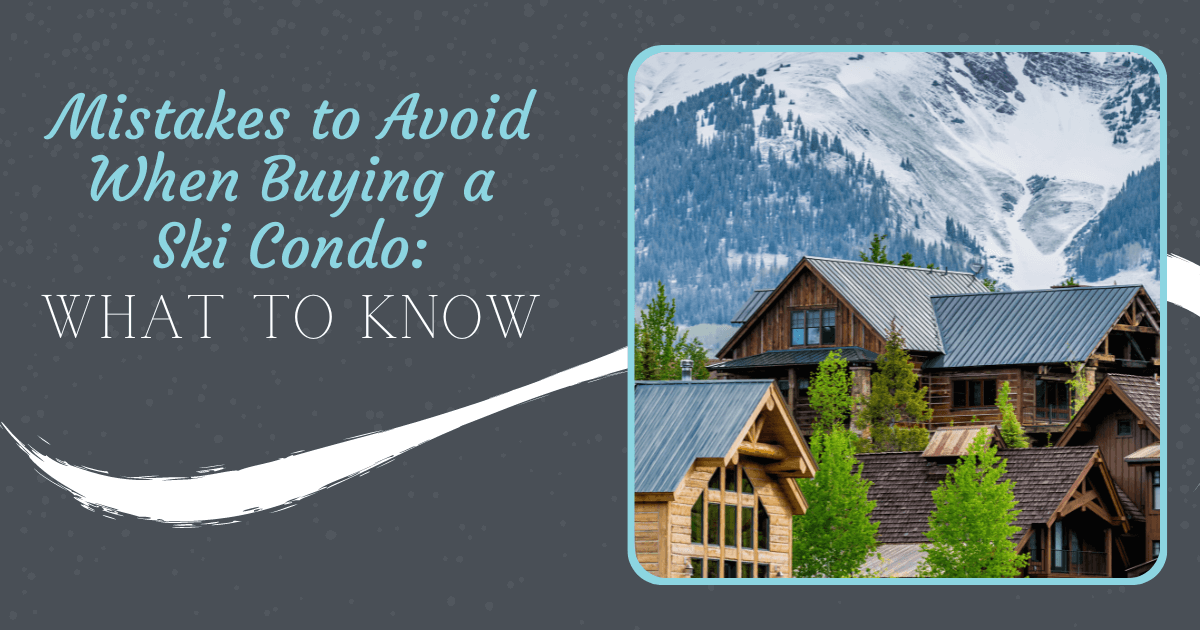 Buying a ski condo simplifies winter vacation planning. It offers skiers convenient access to the slopes without the worry of finding available lodging. Unlike rentals, owning ski-in, ski-out real estate also allows for personalization and storage as owners can keep ski gear and other belongings in their units. They can also generate income by renting out or reselling these vacation properties. However, there are many important things to consider when buying a condo and a hasty decision could lead to unforeseen costs or hassles. By avoiding these common condo-buying mistakes, you can make sure you get the most out of your condo purchase.
Overlooking the Logistics of Ski Condo Ownership
Take the time to plan how often a vacation home will be used, and decide how to use it during the rest of the year. Some owners leave them vacant or invite non-paying guests, such as friends and relatives. If the home allows short term rentals, don't forget to thoroughly research the income potential and related expenses and keep in mind that renting may result in higher insurance premiums. Those renting out properties may also need to spend money on advertising or cleaning services. Remember to think about the condo's resale value as well. It will sell more easily if it has features that appeal to most buyers, such as scenic views and easy access to ski lifts.
Another crucial aspect of planning involves travel. How difficult is it to reach the condo and get around the local area? Carefully estimate the cost and duration of a trip to the resort. Look up the distance to the nearest airport or train station. People who plan to drive should assess the availability of parking. Mass-transit users should research the bus and taxi options as well as be aware of any free transportation options in the area.
Failing to Consider the Surrounding Area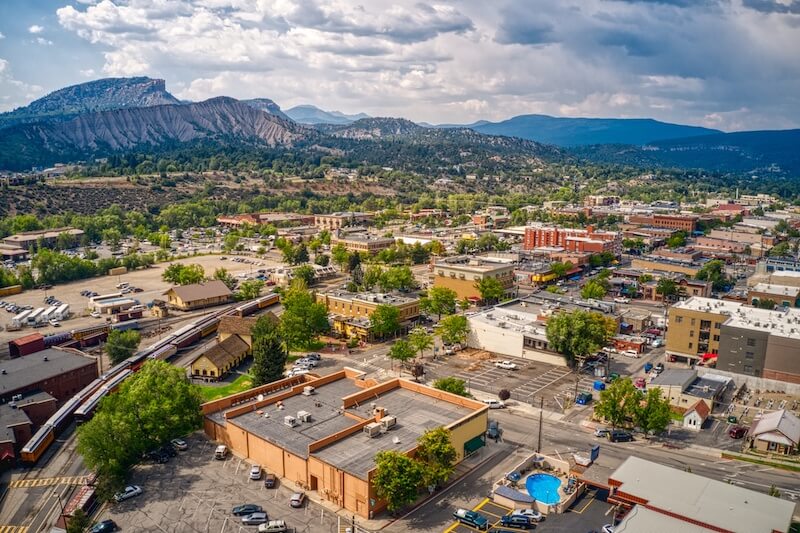 While it's important to find a condo you love in an area you want to stay in, there are other factors to consider when buying a condo, such as the nearby amenities. Don't forget to look at the ski town's shops, restaurants, and entertainment venues. These attractions can give vacationers something to do when they don't feel like skiing or the weather doesn't cooperate. They might also make the property more appealing to tenants and future owners. When researching or visiting the neighborhood, look for businesses and facilities such as:
Post office
Public parks
Paths, trails
Medical Clinic
Specialty shops
Movie theater
Grocery store
Art gallery
Think about summer recreation as well. Does the area have a beach or marina? Options like swimming, hiking, fishing, and boating can make condos more useful while extending the rental season. A property near a lake or golf course has much more year-round appeal. What local businesses stay open during this time of year? Find out if the ski resort or town schedules any summer events, as some resorts have been known to hold events like concerts after winter comes to an end.
Undervaluing Ski Condo Community Amenities
Condominium buyers can easily overlook amenities that could add significant value to a property when they're busy thinking about the location and price. An extra feature like a fireplace or hot tub could make visits to a ski condo far more enjoyable. It may boost rental and resale values as well. Items like laundry appliances and dishwashers seem less exciting, but they offer convenience and more time spent having fun. Also, look for things like indoor swimming pools, clubhouses, electric vehicle chargers, and saunas.
Additionally, don't overlook the importance of storage. Make sure the condo supplies enough closet, locker, or garage space to hold ski gear and other personal belongings. It's preferable if the storage area offers easy access to ski trails and/or a parking lot. Lastly, consider the availability of internet access. This may hold greater significance for self-employed individuals who need to check email and other online accounts while vacationing. Before purchasing a ski condo, determine what telecom companies cover the area and ensure that the service is adequate, as many condominium associations forbid outdoor antennas and satellite dishes.
Underestimating the Costs of Ski Condo Ownership
Don't assume that a vacation condo has the same expenses as a primary residence. When considering how much money you can make from a vacation rental, remember to add up all of the costs and make sure it fits your budget. Don't overlook costs like insurance, property taxes, interior maintenance, utilities, ski passes, association fees, and any special assessments. While some communities have monthly fees in excess of $350, the association might provide services that homeowners would otherwise pay for separately, such as garbage removal, mowing, plowing, and certain utilities.
A mortgage on a vacation home usually costs around 0.5–1% more than for a primary residence. It is also common for down payments to range from about 10–30% of the purchase price. Rental income can help pay the mortgage and other bills while providing access to extra tax deductions. It's hard to maintain a rental condo while living far away, so it might make sense to hire a property management firm. The cost of this service equals approximately one-quarter of the rent. Online vacation rental platforms generally charge less than 10%, but they don't handle cleaning or maintenance.
Avoid These Mistakes, Buy a Ski Condo with Confidence
By avoiding these mistakes when buying a condo, skiers can make the most of their money and enjoy better vacation experiences. Condo ownership provides greater convenience and valuable income opportunities since ski condos can serve as both homes and investment assets. Owners also save time and money when planning their own winter vacations and can always count on having access to spacious, comfortable housing when visiting a favorite resort.