Ski Village Condo vs. Remote Mountain Lodge: Which Is Your Perfect Winter Getaway?
Posted by Ryan Poppe on Wednesday, April 26, 2023 at 10:53:35 AM
By Ryan Poppe / April 26, 2023
Comment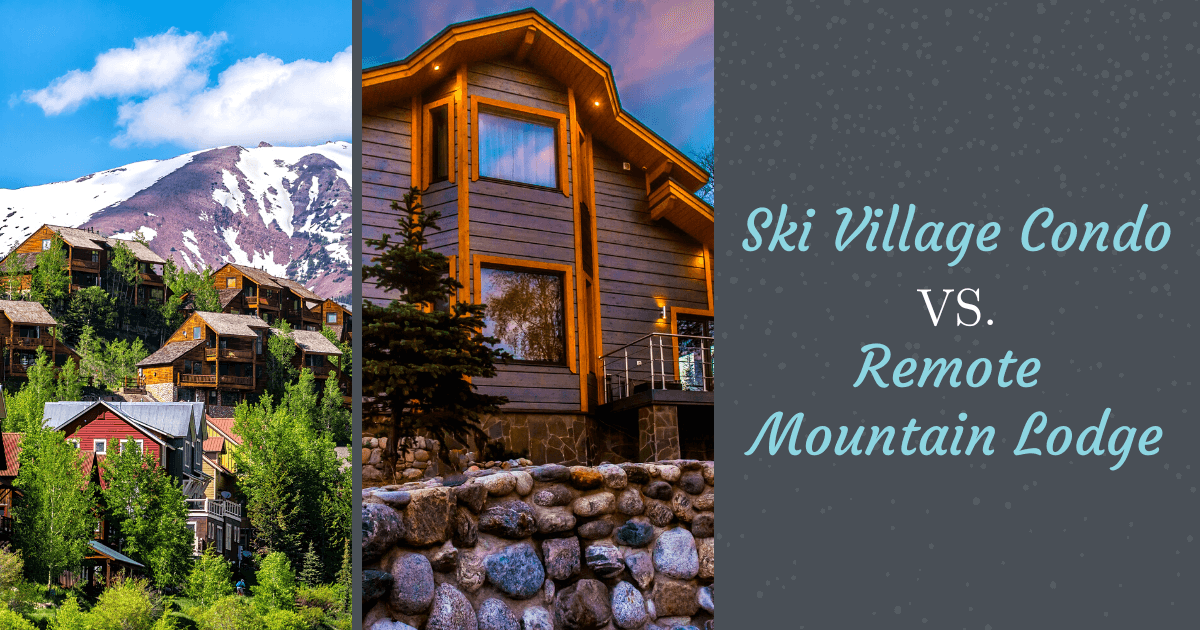 Buying a vacation, rental, or retirement property at a stunning mountain location opens up exciting lifestyle or income possibilities. Before jumping into this type of real estate transaction, it's a good idea to explore the differences between the properties you can invest in.
Two popular style options for a mountain setting include ski village condos and remote mountain lodges. Both home types offer homeowners numerous benefits, but ultimately, it comes down to a buyer's preferences, goals, and conveniences.
Thinking about purchasing a home that is nestled in the mountains? Take a closer look at ski village condos and mountain lodges to help discern what to look for when entering the homebuying process.
Ski Village Condo Convenience
Homebuyers will find numerous benefits to owning a ski village condo. Top of the list is a level of convenience which can't be beaten. Owners love the easy access to skiing and the proximity to town amenities and activities.
Many ski village condos are ski-in/ski-out, which is a fantastic convenience. No worries about packing up ski gear in the car and fighting traffic on the drive to the slope. Ski over to the lift, hop on, enjoy your day, and ski back home. Ski-in/ski-out accessibility also means getting to the front of the lift line to enjoy that first pristine powdery snow of the day.
Buyers looking to use their new ski village condo for themselves but also want to rent it at times of the year when they aren't enjoying the property will appreciate the strong ability to rent out their property to vacationers. Mountain condo communities typically offer excellent proximity to amenities where residents can easily walk or ski to a nearby restaurant, pub, or other location to grab a bite to eat or pick up essentials, offering the quintessential winter vacation. Ski condos are highly rentable, even in the skiing off-season. This steady income stream can help pay down a mortgage and become a great source of passive income.
As with most condos, ski condo properties usually belong to a condo association (COA), which means they'll pay COA fees. The benefit to this is those fees generally cover all external upkeep – leaving owners much more time to enjoy the amenities of their property, especially time for the slopes.
Remote Mountain Lodge Privacy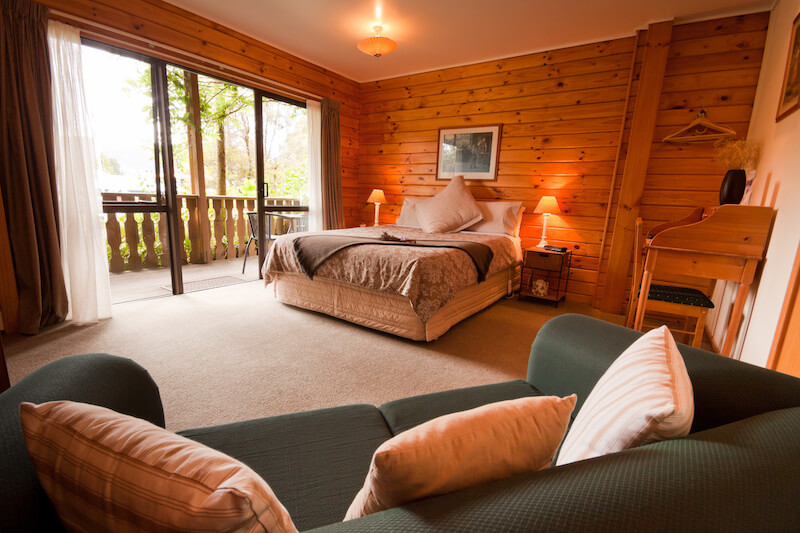 Homebuyers often find remote mountain lodge homes in the best ski towns to offer substantial benefits. These advantages include privacy, lower operating costs thanks to no homeowner association (HOA) or community fees, and a unique opportunity to enjoy great immersion in nature.
A remote mountain lodge home provides the ultimate privacy for homeowners seeking a peaceful retreat year-round or as a second home to create the perfect vacation lifestyle. Close enough to the slopes for lift access to enjoy a day of skiing but far enough from the hustle and bustle of the tourist season, mountain lodges offer the best of both worlds. Homeowners relish the serenity of their location while quickly taking part in easy access to the ski action.
Mountain lodges are standalone homes and are generally not found in clustered neighborhoods that would come with a requirement to pay HOA fees. This means owners can choose where to spend their money on the upkeep of their homes and only invest cash when needed, rather than being obligated to pay monthly or annual fees.
Another benefit to mountain living in a remote location is the tranquility and ability to immerse oneself in nature. Enjoy authentic indoor-outdoor living with fauna and flora right outside your door in the crisp mountain air. Many mountain lodges display modern mountain style architecture and have large windows to gaze outside and experience the wonder of the outdoors, even while relaxing indoors.
Homeowners delight in their enjoyment of spectacular, year-round seasonal views. A mountain lifestyle enables the joy of a natural paradise that offers plenty to see and do, giving off an authentic vacation vibe at any given time of the year, making it the perfect retreat.
Will You Be Renting Out the Home?
Homes located in the mountains are a significant investment. Owners can use the properties at their discretion while renting them out when they aren't in town.
If planning to rent a new home all or part of the year, the primary factor to consider is location. After the right place is selected, buyers will want to consider homes that meet their own needs but also tick off the boxes of requirements guests renting the house will look for in vacation accommodation. Once these two factors are decided, it's easier to determine whether a ski condo or a mountain lodge would be the best investment.
While homeowners can rent out their mountain-based homes, ski village condos have a higher rentability rate than remote mountain lodges—and failing to plan for rentability is one of the primary mistakes to avoid when buying a ski condo or home. Condos are near the slopes and other amenities in town. Owners can even consider nightly rates since guest turnover is likely faster than people seeking a remote retreat in the mountains. However, single-family mountain lodges can still be profitable and marketed as the perfect (quieter) retreat in the warmer off-season months.
Mountain Living is Unlike Any Other!
Whether homebuyers purchase a condo or a mountain lodge, one thing is for sure: the location and type of lifestyle offered can't be beaten. When making their decisions, buyers must consider what they desire regarding amenities, proximity to the slopes, level of privacy desired, maintenance (self or COA), and rentability. Both home types offer tremendous benefits and can provide an idyllic vacation home environment, depending on one's preference.