SkyRidge Estates vs SkyRidge Townhomes: Where Would You Rather Buy?
Posted by Ryan Poppe on Monday, February 27, 2023 at 10:33:26 AM
By Ryan Poppe / February 27, 2023
Comment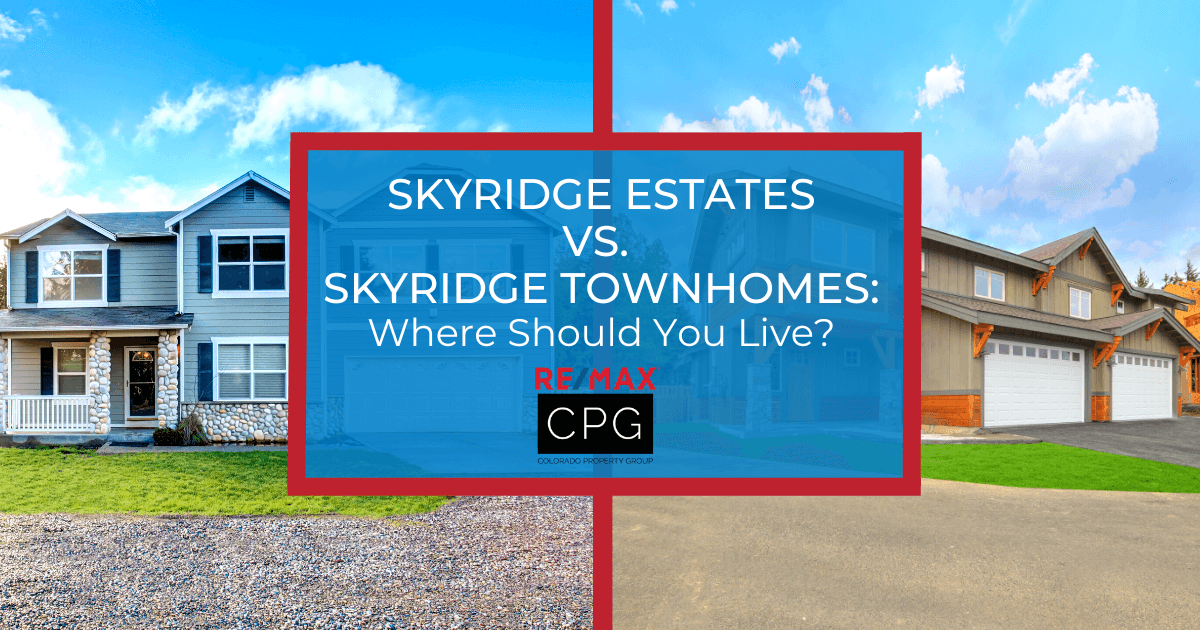 The SkyRidge neighborhood in Durango, Colorado, offers homebuyers the opportunity to find a range of properties, from spacious single-family luxury homes to contemporary townhomes near trolley stops, tennis courts, and Jenkins Ranch Park. Durango's location in the San Juan Mountains makes it a haven for outdoor recreation, especially snow sports, hiking, biking, fishing, and water activities. This guide will help anyone interested in moving to SkyRidge to determine whether SkyRidge Estates or Townhomes is the place for them.
SkyRidge Estates
The SkyRidge Estates feature single-family homes in a residential neighborhood on the east side of Durango. Follow College Drive to Jenkins Ranch Road to discover the SkyRidge community. The Smith Sports Complex sits near the south end of the subdivision, while the Skyline Trailhead—one of Durango's best hiking trails—is on the north side.
SkyRidge Estates homes can be found towards the neighborhood's north end, an array of properties with lots ranging from about one-quarter acre to 1.5 acres. While the homes vary, common features include open-concept floor plans, spacious attached garages, and at least three bedrooms and two bathrooms. On average, the homes for sale in SkyRidge list for about $400,000 up for new constructions and custom designs with luxury amenities.
Luxury Real Estate
Luxury real estate can be found within the SkyRidge Estates community. SkyRidge's share of Durango luxury homes are on lots in the neighborhood's northern section. While real estate prices for these often-custom homes vary, homebuyers generally anticipate listing prices ranging from the upper $800s to $1.5 million.
When buying a luxury home in SkyRidge Estates, expect to find spacious floor plans with open concepts and custom finishes. Cathedral ceilings and expansive windows add to the airy flow and make it easy to enjoy the mountain views. Buyers may find these homes with at least four bedrooms and three or more bathrooms, plus desirable features that may include but are not limited to:
Chef-style kitchens
Viking appliances
Spa-like bathrooms with Jacuzzi-style bathtub
Custom-built decks for outdoor living
Multi-car heated garages
An upper driveway snowmelt feature
Sweeping Views & Easy Access to Neighborhood Amenities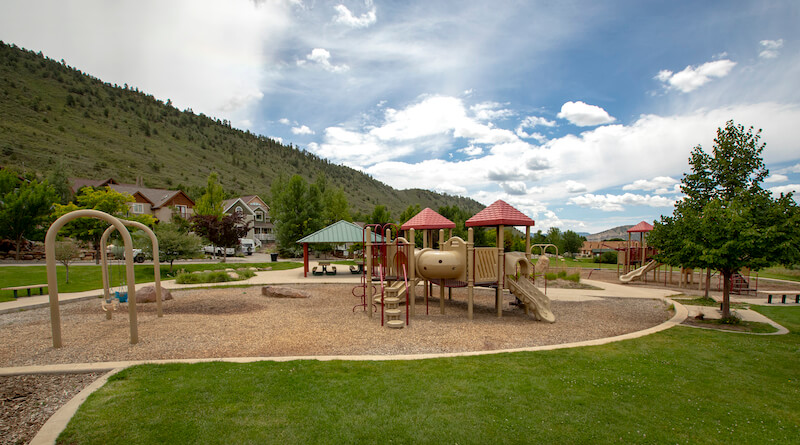 The stunning, sweeping views offered by many of the homes in SkyRidge Estates are a draw for homebuyers looking for property in Durango, Colorado. The snow-capped La Plata Mountains and Animas Valley provide year-round scenic views for residents.
SkyRidge neighborhood amenities are another benefit to homeowners. In the heart of SkyRidge is Jenkins Ranch Park (435 Jenkins Ranch Road), a public park with open green space, a playground, a picnic shelter, and tennis courts. Also located within the neighborhood are a yoga studio, gas station, and market. On top of that, it's only two miles from Downtown Durango.
The SkyRidge neighborhood is within walking/biking distance of Fort Lewis College, Hillcrest Golf Course, and the Skyline Trailhead, an ideal retreat for day hikes. The Skyline Trail is part of the Fort Lewis trail system and extends for three miles with an elevation gain of 1,056 feet. Hike it as an out-and-back trail or take the loop into the Horse Gulch trail system. Hikers can enjoy panoramic views of Durango, Horse Gulch, and the Animas Valley. While Skyline Trail is within walking distance of SkyRidge Estates homes, a small parking area is available near the trailhead.
SkyRidge Townhomes
Discover the Durango townhomes within the SkyRidge neighborhood. The sprawling subdivision includes townhomes, detached single-family homes, and amenities like the Jenkins Ranch city park. The contemporary townhomes are located near the southern and central areas of the neighborhood along the Jenkins Ranch corridor and beyond.
The townhomes at SkyRidge offer easy proximity to Fort Lewis College, stops for the historic Durango Trolley, the regional airport, and all the things to look forward to when living in Downtown Durango.
Affordable Prices
SkyRidge townhomes typically list from the mid-$200s to the upper $500s. Buyers interested in townhome living can find floor plans with three bedrooms, two or more bathrooms, and approximately 1,300–2,200 square feet of living space. There are two- and three-level townhomes that have stacked washer/dryers, a fireplace, vaulted ceilings, and multi-car garages for off-street parking. Bathrooms may have spa-like features, including a soaking tub and a rainfall shower.
Some of the townhomes in SkyRidge have a backyard with a privacy fence, patio, and deck for outdoor living. There are HOA fees that do include landscaping and snow removal. Snow removal is a definite plus when living in this region, saving the homeowner time and energy.
Connected to the Heart of Durango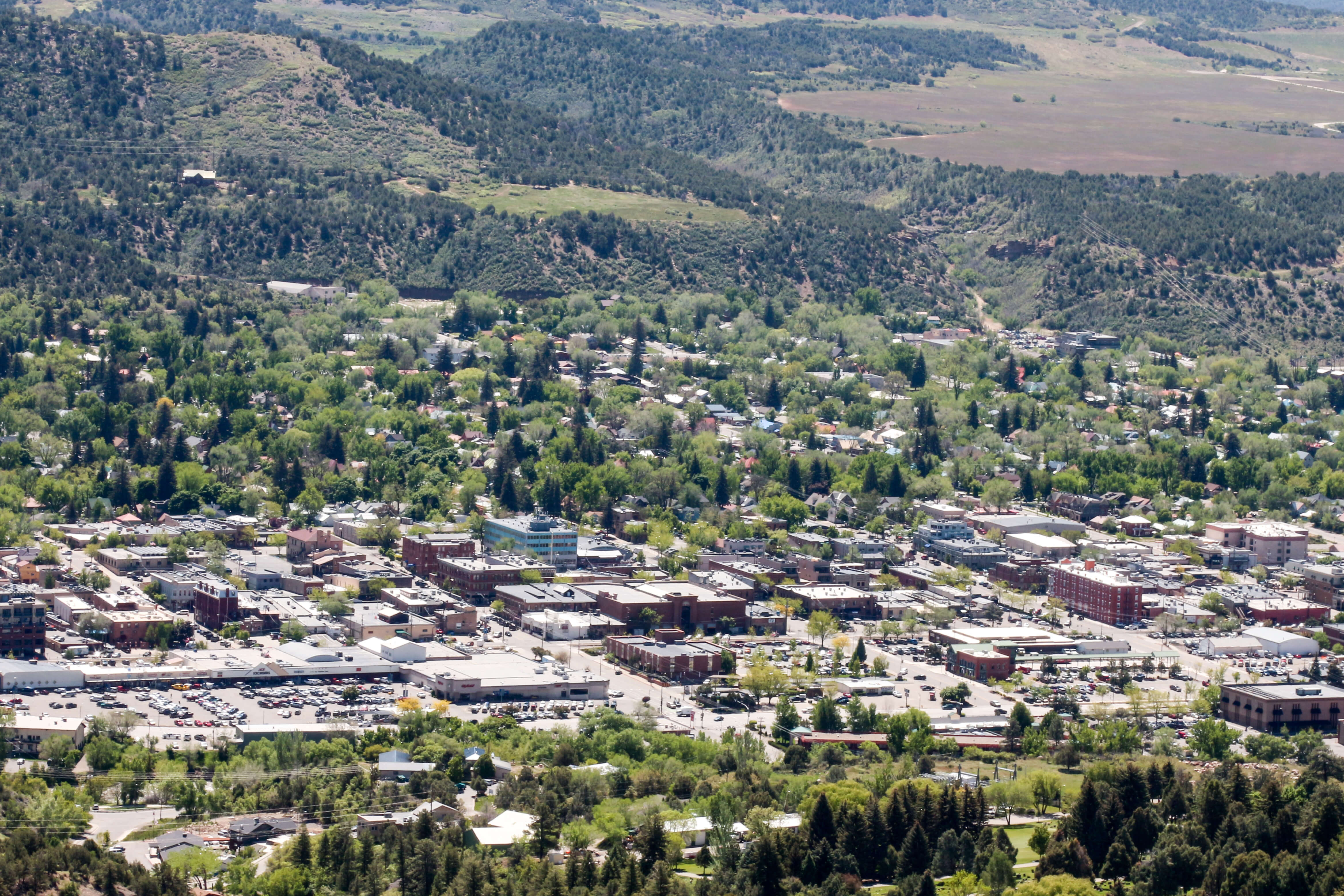 The SkyRidge neighborhood is walkable, so residents can head to the park for a picnic and game of tennis, catch a trolley to the Fort Lewis campus, or embark on a hike via the Skyline trail. However, the southern location of the SkyRidge townhomes makes it easy to enjoy access to the heart of Durango. In fact, SkyRidge is one of the best Downtown Durango neighborhoods.
In-town amenities are plentiful in Durango, and the SkyRidge townhomes are minutes away from it all. The Smith Sports Complex is on the Fort Lewis College campus, within walking distance from the townhomes. The complex is popular for some of Durango's best outdoor activities, with soccer fields, open green spaces, playgrounds, and more. Other nearby facilities include the Hillcrest Golf Course, the Chapman Hill Ice Rink, and the Fort Lewis Disc Golf Course.
Downtown Durango is about eight minutes from the SkyRidge townhomes, a thriving area filled with local and national retailers, places to eat, and various businesses. Visits to Downtown may include stops at the Durango Arts Center, the Durango and Silverton Narrow Gauge Railroad Museum, and the Powerhouse Science Center for kids of all ages. Don't miss a walk across the Swinging Bridge near the White Rabbit Garden and the Discovery Museum.
SkyRidge Estates and SkyRidge Townhomes Are Colorado Living
When moving to Durango, Colorado, the eastside SkyRidge neighborhood offers a convenient location near amenities, outdoor recreation, and the diversity of the city's downtown region. Choosing between a SkyRidge Estates property or one of the SkyRidge Townhomes depends on the homebuyer. Both have a long list of pros, including spacious floor plans, proximity to parks and entertainment, and the spectacular views awaiting anyone living in this mountainous region.
If Durango sounds like the perfect place for you, contact Colorado Property Group of RE/MAX with Durango Homes for Sale at (970) 946-0601 to get in touch with a Durango real estate agent and get ready to call this beautiful mountain town home.