Where Are the Best Speakeasies in Durango, CO?
Posted by Ryan Poppe on Tuesday, July 14, 2020 at 7:11 AM
By Ryan Poppe / July 14, 2020
Comment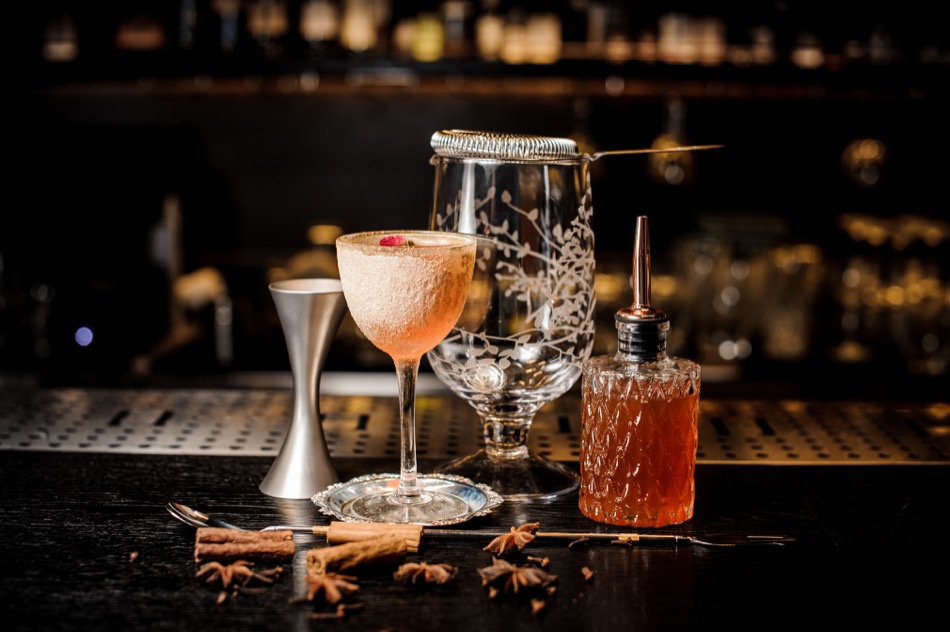 During the Prohibition era, speakeasies were secret establishments where revelers could go to imbibe in their favorite illicit cocktails. Today, in the modern era, alcohol is perfectly legal for those over the age of 21, but Durango residents and visitors still enjoy the enchanting ambiance of a speakeasy. These are the best speakeasies in Durango and throughout the surrounding region:
The Bookcase and Barber
Address: The Bookcase and Barber, 601 E 2nd Ave B, Durango, CO 81301
The hallmark of a true speakeasy is its secrecy, and The Bookcase and Barber aims to provide that authentic experience to its patrons. This is one of the few speakeasies in Durango that offers its patrons a historically accurate experience. It operates as a barber shop by day, but those that know the password are able to enjoy its craft cocktails and speakeasy ambiance. Its cocktails are named after famous authors from the Prohibition era, such as the Steinbeck "Jack Rose" cocktail or the Hemingway Part 2 "Death in the Afternoon." In addition to having open hours for patrons who know how to access this speakeasy, it also books private events.
El Moro Spirits and Tavern
Address: El Moro Spirits and Tavern, 945 Main Ave, Durango, CO 81301
El Moro Spirits and Tavern is another bar in Durango that has a speakeasy vibe. This bar is known for its western fare and tavern atmosphere. Like any good speakeasy, this bar pays homage to its history. People prefer to come to this location in order to enjoy its frontier-style atmosphere as well as its expertly crafted cocktails. Regular patrons claim that the bartenders here are artists in their own right.
Three Rivers Brewstillery Lounge
Address: Three Rivers Brewstillery Lounge, 109 E Main St, Farmington, NM 87401
Three Rivers Brewstillery Lounge is a local craft brewery that is located about an hour away from Durango in the town of Farmington, New Mexico. It may seem strange to cross state lines in order to visit a speakeasy, but the authentic feel of this establishment is worth the trek. Three Rivers Brewstillery Lounge is a section of the brewery that operates like an old-fashioned speakeasy. The lounge has TV screens that play old movies and is known for having a transformative atmosphere that allows people to feel as if they are sipping cocktails in a different time period. All craft cocktails served in this lounge are made from distilled products made at the brewery.
There
Address: There, 627 W Pacific Ave, Telluride, CO 81435
There is a restaurant and lounge located in Telluride, Colorado, which is not far from Durango. This restaurant and bar strives to provide a dynamic dining experience in which the guests feel like they are enjoying a moment, rather than just stopping by for a meal. It has an extensive menu that includes a variety of handcrafted cocktails, and its unique atmosphere allows people to take part in a distinctly different dining experience.
The Tunnel
Address: The Tunnel, 700 W Colorado Ave #242, Telluride, CO 81435
The Tunnel is another speakeasy in Colorado that offers an experience akin to that of the Prohibition era. The Tunnel is also located in Telluride, and guests can only access this bar if they can provide the correct password at the trap door. If given entrance, guests are able to access the hidden bar in the back of the establishment. There, patrons are served cocktails and a six-course chef's tasting meal. No phones are allowed.
Speakeasies allow modern-day cocktail lovers to experience a bygone era while enjoying the fun of having a well-kept secret.