Staging Your Kitchen to Sell
Posted by Ryan Poppe on Tuesday, September 13, 2016 at 9:35 AM
By Ryan Poppe / September 13, 2016
Comment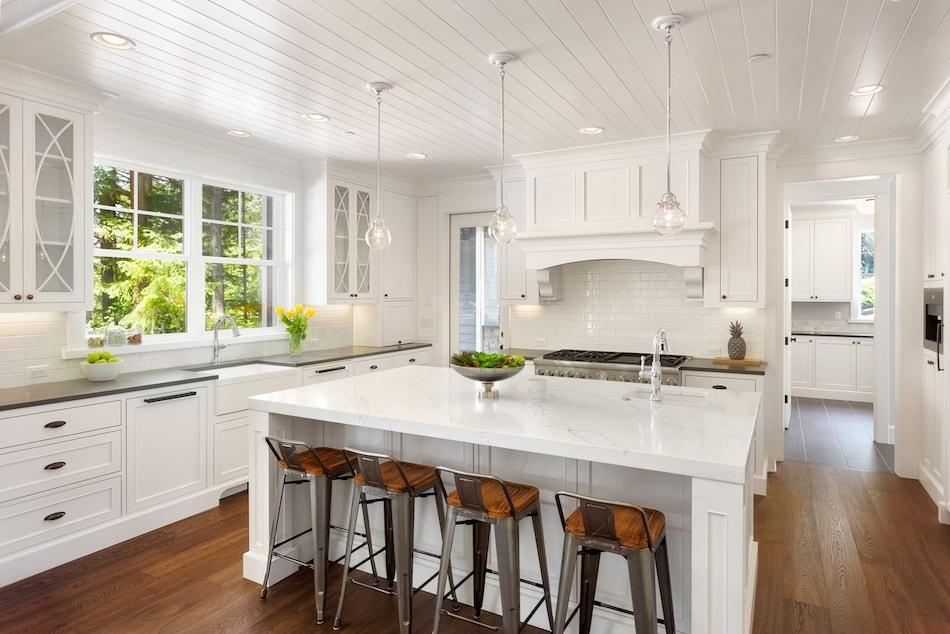 Buyers often consider the kitchen to be one of the most important rooms of the home, so staging your kitchen properly can attract buyers and help sell your home quickly.
Staging your kitchen is something of an art. Creating a sense of space and cleanliness can help home buyers feel at home while standing in your kitchen. Ultimately, effective staging may just lead to offers on your home.
Clean 'Til It Sparkles
You may clean your kitchen as often as two or three times each day, but there are probably many parts of your kitchen that aren't included in the normal cleaning routine. Over time, surfaces like the back of the stove, faces of the cabinets and the front of the refrigerator get covered in grease, juice and dust. Clean every surface in your kitchen as thoroughly as possible, including parts of the kitchen you may never think about or notice, like dust on the ceiling fan and stains on tile grout.
Clear Your Counters
Counter space is attractive to home buyers. Keeping out items like the toaster, coffee maker, cookie jar and food processor can make it look like you have less counter space than you really do. Put away most or all of the appliances on your counters. This will allow you to show off as much of your kitchen's work space as possible.
Remove Excess Furniture
If your kitchen is an eat-in kitchen, it's alright to leave a table in the room. However, getting rid of any excess chairs will make your kitchen seem more spacious. The same goes for other small furniture items. Remove any rolling carts, stools and small portable islands.
Let In Light
Presence of light can make your kitchen seem extra clean while also making it look inviting. Replace heavy curtains with sheers or light cotton panel curtains, or remove the curtains altogether and replace them with valances. Clean the windows and keep them clean to maximize daylight that can enter the room.
Add a Centerpiece
Adding a centerpiece to your table or counters will give your visitors something to focus on and remember when they're looking back at their visit to your home. Fresh flowers would work, but buying flowers for every home showing can get expensive. You can save money by purchasing a ceramic bowl and keeping it fully stocked with fresh fruit from your garden or with citrus from the store.
When it comes to showing your home, always make sure to take some time on your kitchen. Paying close attention to these basic cleanliness and staging strategies is sure to greatly enhance the appeal of your home for prospective buyers.