How to Make Your Home Stand Out to Buyers
Posted by Ryan Poppe on Friday, November 11, 2016 at 1:46 PM
By Ryan Poppe / November 11, 2016
Comment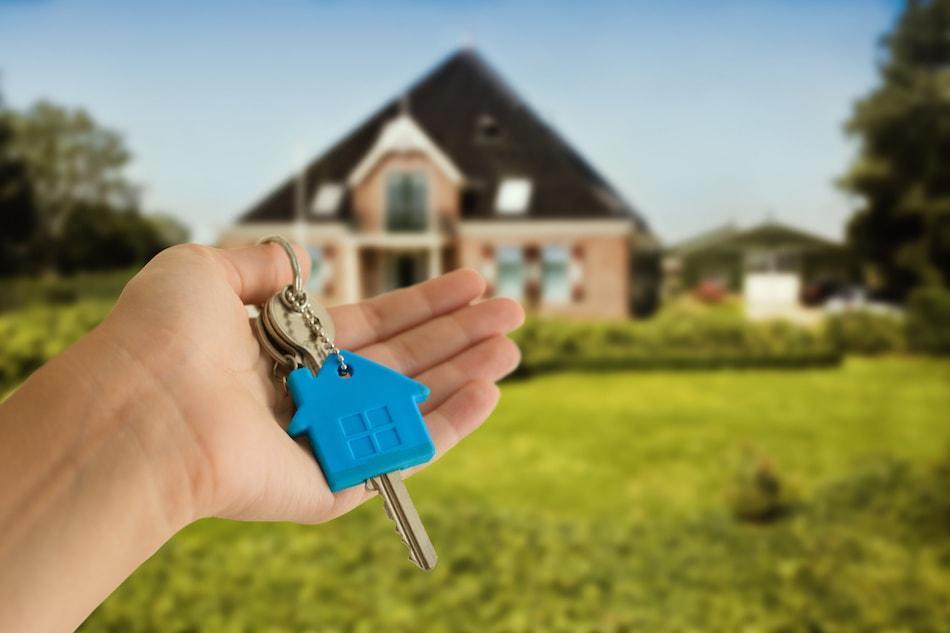 Buying a home is a big, very personal decision for most people. When prospective buyers look at homes for sale, they are looking for both a great value for their investment and a house that really connects with them, making them feel instantly at home.
As you prepare your home for the real estate market, you may already be wondering what extra steps you can do to attract more buyers and give yourself the benefit of the best possible selling experience.
Accomplishing this can be easier than you might think, if you choose to utilize some or all of the following tips designed for capturing and holding buyer interest.
Show Off the Home's Size
One of the most common questions buyers ask when searching for homes to view is about the size of the home. They want to know that they and their furnishings will fit comfortably into the home they buy, both now and in the future. To ensure that buyers see your home as having plenty of space for their needs and comfort, sellers should optimize the amount of space they actually have. Here are some easy ways in which sellers can make their homes feel as spacious as possible before putting their home on the market:
opt to lighten up dark rooms with light wall colors and and as much natural light as possible to make them appear more open
get rid of excess possessions and furnishings or choose to store them offsite while the home is on the market
create extra "living space" where there is none by adding an area rug and seating to an unfinished basement area or adding some paving stones and a bench to an outside area to form a casual seating area
clearing counter tops in kitchens and baths to make them feel more spacious
installing shelving in storage rooms, closets and garages to organize them
Help Buyers Understand the Area
Convenience is a another important factor for buyers when searching for the best possible home. In most cases, buyers are looking for a home that is located near employment, schools, parks, shopping, transportation or services that they need and use.
Sellers can help prospective buyers see their home as a convenient choice by providing them with a copy of a map that shows the homes location, as well as the location of schools, transportation routes, shopping, healthcare, major employers, churches, parks and other locations conveniently near the home.
Display the Home's Value
Another way for sellers to help capture and hold the interest of prospective buyers is to make sure that buyers see the value in the actual structure of the home, its contents and the lot or land on which the home sits. To do this, sellers may make sure that marketing materials and disclosures reflect improvements that have been made to the home during their ownership. Some of these might include:
appliances included with the sale that may have been recently replaced or upgraded
improvements to systems of the home, such as HVAC, plumbing or electrical circuits
upgrades to kitchens and baths, such as counter tops, fixtures, flooring and lighting
upgrades to the shell of the home, such as new roofing, siding or windows
upgrades to the land or lot, such as landscaping to improve access or drainage or the addition of trees, bushes and fences
improvements to provide more safety and security, such as the installation of security lighting, alarms, cameras or other security features that will be included in the sale of the home
Show a Willingness to Negotiate
Even the best prepared homes can have issues that risk the potential sale. When an inspection or other issue arises that threatens to jeopardize the sale of the home, sellers who are willing to negotiate fairly with their buyers to resolve the issue will be more apt to close the sale successfully.
To do this, sellers can have their real estate professional engage in a conversation with the buyer's agents and buyers that expresses their willingness to work out the issue in a fair manner for both sides. In many cases, buyers will often be willing to accept a small credit at closing or some other concession instead of backing out of the sale, creating a win-win for both parties.
Standing out to home buyers is no easy task, but with these tips and the help of a great real estate agent, you should be able to find the right buyer
#hw