Where to Indulge in the Best Sushi in Durango, CO
Posted by Ryan Poppe on Tuesday, June 16, 2020 at 8:03 AM
By Ryan Poppe / June 16, 2020
Comment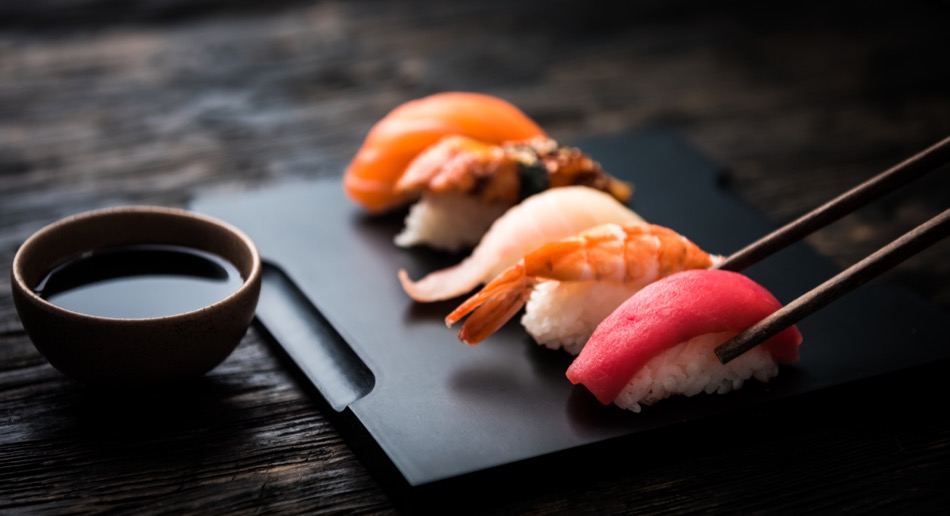 Asian cuisine such as sushi, teriyaki bowls and other delights are more popular in Durango than one might expect. However, those seeking the best of the best sushi in the community need look no further than these favored hot spots.
Rice Monkeys
Address: Rice Monkeys, 1050 Main Ave, Durango, CO 81301
Rice Monkeys is a long-time favorite sushi restaurant in Durango and is locally owned and operated. Guests are inspired by an extensive menu that boasts creative, healthy Asian foods. Ready for rolls and bowls with seemingly endless options served in a friendly environment? Rice Monkeys has these gems along with traditional Japanese fare, Vietnamese soups and teriyaki selections—all lovingly prepared with the finest, freshest ingredients—right in the heart of Durango.
Tasty Cuisine at Thai Kitchen in Durango
Address: Thai Kitchen, 101 W 11th St, Durango, CO 81301
While Thai Kitchen specializes in traditional Thai fare, they have superior sushi alongside a few crossover dishes. The kitchen offers numerous unusual fried rice options, curry seafood, mouth-watering spring rolls, and vegetarian and tofu options on their menu.
Guests rave about the establishment's laid-back atmosphere that is usually not too crowded thanks to their pickup and fast delivery options. No need to book a reservation or dress up to satisfy sushi cravings at Thai Kitchen.
Pop Sushi
Address: Pop Sushi, 42 County Road 250 #400, Durango, CO 81301
Pop Sushi is by far one of the top-rated restaurants in Durango. The entire staff gets accolades for great food and service review after review. Beyond incredible sushi options, diners rave about the tempura dishes and hamachi sashimi plate. For what they offer, Pop Sushi is one of the city's most affordable sushi spots and offers a relaxing atmosphere for patrons.
East by Southwest
Address: East by Southwest, 160 E College Dr, Durango, CO 81301
East by Southwest is noted for having an extensive menu that features sushi, Asian and Japanese cuisine with flair. Each fusion dish and specialty drink is served with a careful hand and a bit of pizzazz to complement the rich flavors. Popular dishes include pad Thai, homemade ramen, fresh fish, organic chicken, and Kobe and Angus beef. All dishes are locally and/or responsibly sourced, so freshness is always on the menu.
But wait, there's more to East by Southwest! Their chef loves working with special diets and doles out wheat-free and vegan dishes with ease. Those looking for a lighter meal or scrumptious appetizer will want to order edamame, Brussels sprout chips or the ultra-fresh cucumber salad. For a fun and restoring non-alcoholic beverage, try their custom carbonated melon drink. Save a few dollars on drinks and appetizers during daily happy hour that starts at 5 p.m.