Where are the Best Swimming Locations in Durango, CO?
Posted by Ryan Poppe on Tuesday, March 10, 2020 at 5:33 AM
By Ryan Poppe / March 10, 2020
Comment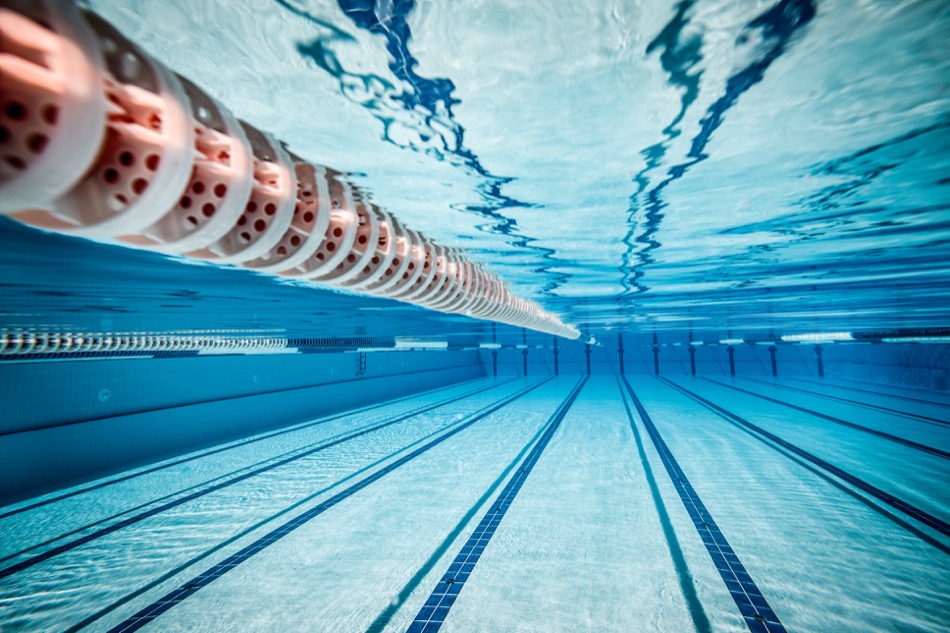 When the summer heat kicks in, there's nowhere better to beat the heat than in a refreshing pool of water. Whether you love water slides, swimming pools, or natural bodies of water, Durango is sure to have just the spot for a refreshing day of water fun. Here are our top picks for the best swimming locations in Durango, CO.
Swimming Pools in Durango, CO
While a natural water recreation activity can be fun, sometimes it's easier to enjoy a man-made swimming attraction. If you're looking for a swimming pool, water park, or other fun water attraction, here are a few options for indoor and outdoor pools in Durango.
Durango Community Recreation Center
Address: Durango Community Recreation Center, 2700 Main Ave, Durango, CO 81301
For Durango residents looking for an indoor swimming location, the first stop should be the Durango Community Recreation Center. For visitors looking to get a workout in, the Durango Rec Center offers an 11-lane lap pool, water aerobics, and Yo-Quatics classes sure to get the heart pumping. Those looking for a fun and playful venture can try out the diving boards, lazy river, and giant water slide.
Durango Sports Club
Address: Durango Sports Club, 1600 Florida Rd, Durango, CO 81301
Get into the water and into shape at the Durango Sports Club if you want a fitness-focused swimming pool to visit within the city. The Durango Sports Club features the only outdoor swimming pool in Durango, where visitors and members can take swim lessons, do laps, and enjoy the refreshing water under the warmth of the sun. Visitors will need a day pass to use the pool and will need to anticipate the pool closing for the winter months, due to the cold.
Outdoor Durango Swimming Locations
Indoor pools can be fun, but there's nothing quite like the natural scenery of Colorado to enhance a swim! Here are a few popular natural water sources to enjoy near the heart of Durango.
Adrenaline Falls
Location: 1 mile past the first mile trail marker at the Lime Creek Road trail 2.2 miles from the highway
If you want a refreshing swimming spot and a thrilling cliff-jumping location, Adrenaline Falls promises both and is nestled within the natural scenery surrounding Durango.
Hidden away along a hiking path, Adrenaline Falls requires a bit of a walk to access, and the path is somewhat well hidden. However, anyone who makes the three-mile hike off the trail at Lime Creek Road will discover the mesmerizing 15-foot waterfall at the end of the trek. The waterfall flows into a pool perfect for a refreshing dip, and many people also take advantage of the waterfall itself for an exciting cliff-diving experience.
Though Adrenaline Falls is known as one of the best cliff-diving experiences around Durango, always exercise caution when practicing cliff diving.
Lake Nighthorse
Location: 2 minutes southwest of downtown Durango
Created by the Ridges Basin Dam southwest of Durango, Lake Nighthorse is a water reservoir made to provide water for people along the Animas River. Now a sprawling lake of over 1,500 acres, this lake is open for a range of activities that visitors can participate in on the water. Go fishing, try stand-up paddle boarding, or explore the lake on a kayak, canoe, or sailboat. There are also a number of hiking and biking trails, making Lake Nighthorse the perfect location to visit if you want to go swimming in Durango.
Visit a Must-See Durango Swimming Location Today
With so many swimming options to explore in Durango, why stay home? Whether you're interested in indoor swimming and man-made pools or outdoor water explorations, Durango has a number of hot-spot locations to visit today.