Investing in Tacoma Village Durango: 4 Reasons to Buy a Vacation Home or Rental in Tacoma Village
Posted by Ryan Poppe on Tuesday, August 22, 2023 at 1:18:15 PM
By Ryan Poppe / August 22, 2023
Comment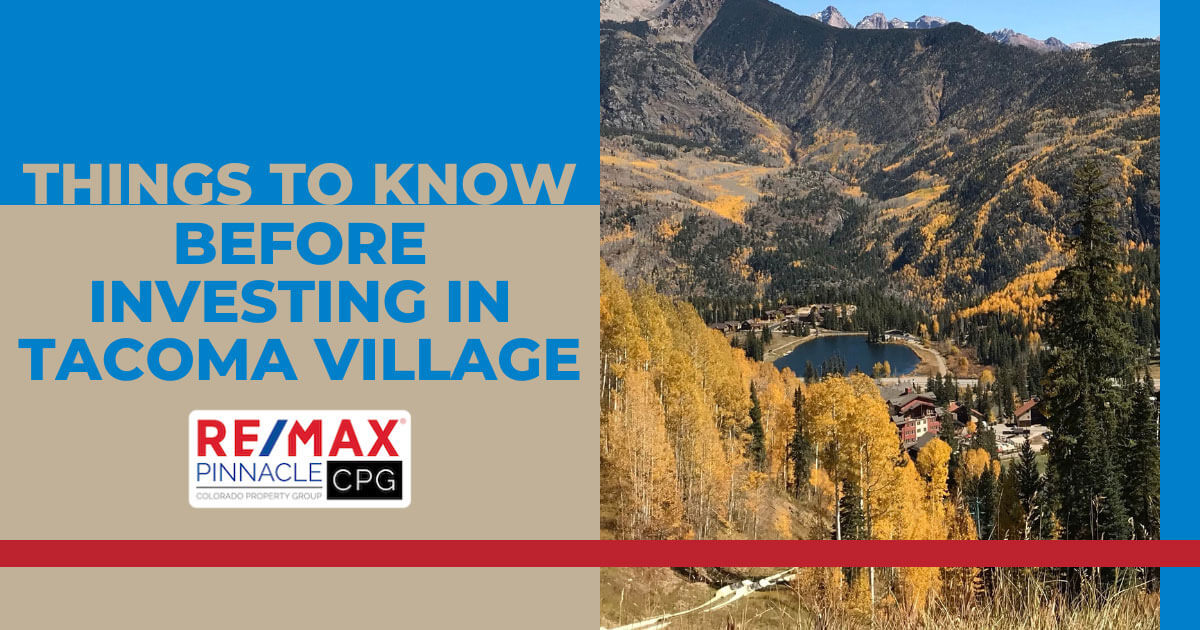 In the picturesque San Juan Mountains, the Tacoma Village neighborhood remains one of the best neighborhoods in the Durango area. Positioned directly across Highway 550 from the renowned ski slopes of Purgatory Resort—one of the best SW Colorado areas to invest in a ski resort home—Tacoma Village has also become a much-coveted hotspot for anyone buying a vacation home or short-term rental investment property in Durango. In addition to its practically perfect location, Tacoma Village boasts an array of high-end houses and access to the luxury amenities of Durango Mountain Master Association. Sound like the perfect home away from home? Here's what you need to know before investing in real estate in Tacoma Village.
How Much Does it Cost to Own a Vacation Rental in Tacoma Village?
Are homes in Tacoma Village a good investment? The prime location and year-round demand are promising, but there are a few important metrics to consider before you buy. The neighborhood predominantly consists of duplexes and single-family homes, elevating its market value slightly higher than other locales. Prospective buyers can expect homes for sale in Tacoma Village to list from $1–1.3 million, making these properties a substantial but worthwhile investment.
Property owners must also factor in the property taxes for homes in La Plata County, which are levied at a rate slightly less than 8% of the home's market value. Additionally, continued membership in the Durango Mountain Master Association (DMMA) is maintained through an initial application fee valued at 2% of the home's price, followed by regular annual dues.
Yet the potential for income generation in Tacoma Village should not be overlooked. With booking rates on platforms such as VRBO reaching over $1,000 per night for a four-bedroom townhome, there's certainly potential in this highly desirable Durango community.
Tacoma Village Owners & Guests Enjoy DMMA Amenities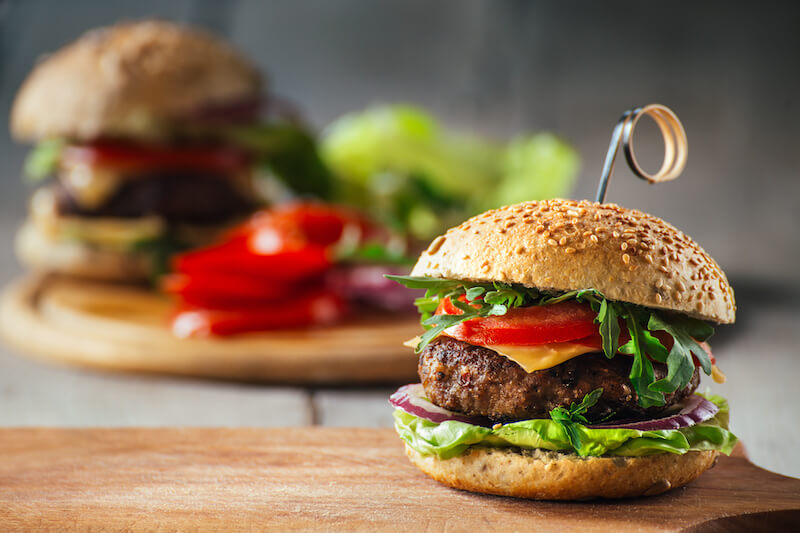 The Durango Mountain Master Association (DMMA) plays a pivotal role in making Tacoma Village an excellent place for vacation homeowners and investors. Serving as a collective homeowner's association for many resort-area communities, the DMMA provides a range of appealing amenities.
Once a property is purchased in Tacoma Village, owners and their guests gain exclusive access to the Durango Mountain Club. This upscale community center offers many facilities, including a lounge, game room, locker room, fitness center, pool, and hot tub. Additionally, there's a gourmet restaurant that offers both fine dining and convenient take-out options.
But the benefits of membership extend beyond the Club's doors. The DMMA provides various perks, including discounts at different resort area restaurants, shops, and ski/snowboard lessons and rentals. This comprehensive suite of benefits makes Tacoma Village ideal for part-time residents looking for a hotel-style experience with every trip or Airbnb investors looking to make their property stand out.
Tacoma Village Is Perfectly Positioned for Purgatory Visitors
Tacoma Village's location is perfect if you love skiing or snowboarding. You can practically see the slopes from your front door! Nestled a mere tenth of a mile from Purgatory Resort—one of the best Durango-area ski resorts—the neighborhood offers unparalleled proximity to some of Colorado's most sought-after ski slopes. To make your ski days even more accessible, a complimentary shuttle service is available to whisk owners and guests directly to the resort, making it easier than ever to maximize your time on the slopes and minimize the hassle of travel.
This desirable location presents numerous benefits to anyone buying a second home, especially those looking to rent it out on platforms like Airbnb or VRBO. The Durango area can see up to 1.3 million visitors per year, many of whom flock to the area specifically for the ski season at Purgatory.
The demand for high-quality short-term rental properties is strong. This surge in seasonal tourism transforms Tacoma Village properties into highly productive assets. As a rental property owner, you can tap into this potential income stream, effectively offsetting the costs of owning a vacation home and even generating substantial returns. If you're planning on living in the home or using it as a vacation home, then the slope access and amenities are significant reasons to move to Tacoma Village in Durango.
Tacoma Village Has Year-Round Appeal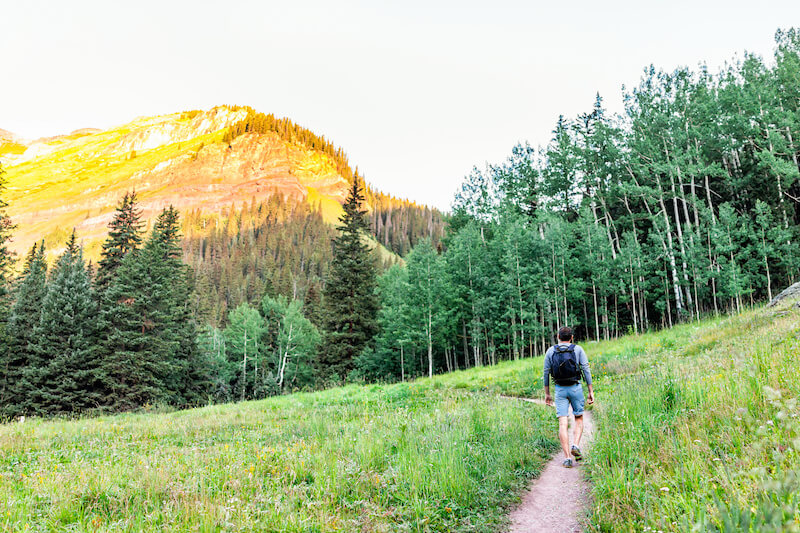 With the idyllic backdrop of Durango's ever-changing seasons, the area presents an array of recreational opportunities and amenities for every time of the year. From winter skiing to accessing Durango's hiking trails in the summer and from autumn leaf-peeping to spring mountain biking, the Tacoma Village area is an attractive destination regardless of the season.
This year-round appeal presents a unique opportunity for homeowners planning to use the property primarily for personal vacations. They can choose to rent out their homes during peak demand weeks, taking advantage of the high seasonal rental rates while still enjoying the ample amenities and attractions during less busy periods. This strategic approach can help offset ownership costs while enjoying practically unrestricted home use.
On the other hand, for investors looking to rent out their property throughout the year, the all-season allure of Tacoma Village ensures a consistent demand. With a steady stream of tourists visiting Durango for its myriad seasonal attractions, rental properties in Tacoma Village are likely to experience fewer vacancies. This increased occupancy can lead to a more reliable income stream, enhancing the overall investment returns—just be sure to have a firm grasp of Durango's rental rules and regulations.
Are You Thinking About Investing in Tacoma Village?
Tacoma Village features an enticing blend of recreational opportunities, year-round appeal, and promising investment potential for homebuyers moving to Durango or investors purchasing rental or vacation homes. Its prime location, mere minutes away from the Purgatory Resort, and the vast array of amenities provided by the Durango Mountain Master Association add immense value to its properties. While the initial investment may be substantial, the area's consistent demand, coupled with lucrative rental rates, serves to offset the costs and even generate considerable returns. As a vacation home for personal use or an income-generating asset, Tacoma Village is a desirable destination that promises both memorable experiences and potential financial rewards.
If Durango sounds like the perfect place for you, contact Colorado Property Group of RE/MAX with Durango Homes for Sale at (970) 946-0601 to get in touch with a Durango real estate agent and get ready to call this beautiful mountain town home.