The 203k Home Loan Option: Answers Every Home Buyer Should Know Before Applying
Posted by Ryan Poppe on Wednesday, August 23, 2017 at 7:59 AM
By Ryan Poppe / August 23, 2017
Comment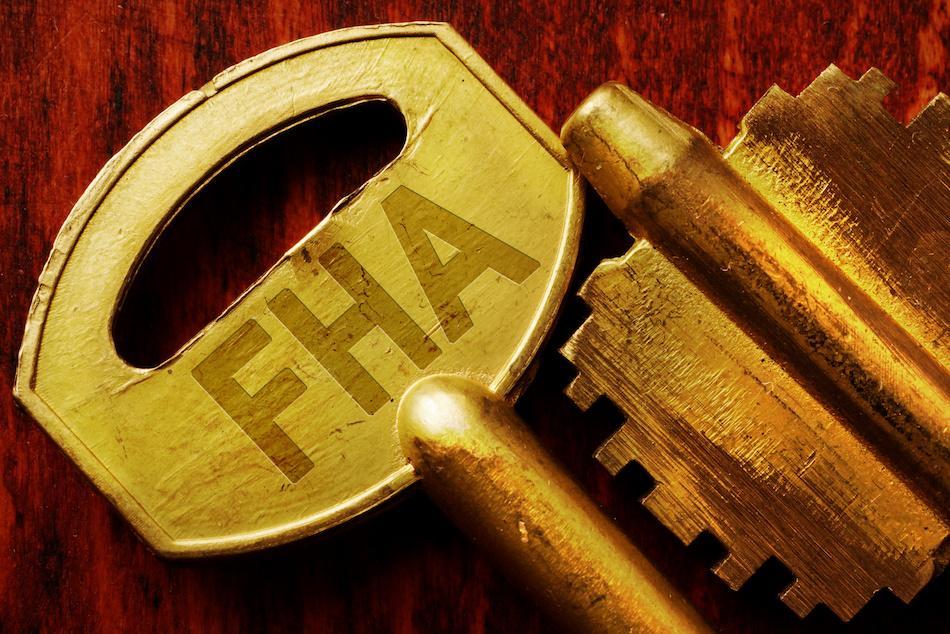 Although the FHA 203k home loan has been available since the early 1960s, home buyers have only rarely opted to use them in the past. In fact, many home buyers may not even be aware of their existence and potential benefits. With the current steadily shrinking supply of available home listings, however, the 203k loan is becoming more popular among prospective home buyers. Buyers who are ready to buy a home and having trouble finding one to fit their needs should take time to learn more about the FHA 203k home loan and how it may benefit them.
How 203k Loans Differ From Other Loans
The critical difference between the 203k loan and other mortgage options is that it allows home buyers to more conveniently purchase homes that have condition, safety, or obsolescence issues that disqualify them for most home loan types.
Types of 203k Loans
The two types of FHA 203k home loans currently available are the standard 203k home loan that covers major renovation projects and the streamlined version, which covers minor or cosmetic repairs or upgrades that are much more limited in scope and total cost.
203k Home Repair Timeline Deadlines
Upon closing on a home with a 203k home loan, buyers will have a period of six months in which to complete the needed work. Funds to pay for this work are held in an escrow account during this time, with contractors usually being paid upon completion of their portion of the project.
Investor Use of 203k Loans
No; at this time FHA 203k home loans are limited to owners who plan to occupy the property and nonprofit organizations. Homes purchased with these loans are also restricted to those having one to four units. Townhome and condo purchasers can also qualify for the FHA 203k home loan but are limited to using the funds for interior improvements only.
203k Home Loan Limits
Maximum loan limits for FHA 203k home loans vary by location, depending on the current FHA loan limits for the specific area where the home is located. In general, these loans must include at least $5,000 of repairs or renovations, and are limited to not more than 110 percent of the projected value of the home, once all work is completed. An appraisal estimating the finished value of the home will be used to help determine the actual loan amount.
Who Can Perform Work Under a 203k Loan?
Because all improvements made during the use of an FHA 203k home loan are required to meet standards for health, safety, and energy efficiency, as well as being required to meet all existing building codes and permit requirements, only properly qualified contractors and suppliers can be used.
203k Home Loan Down Payment
Much like other FHA loans, applicants for an FHA 203k home loan can put down as little as 3.5 percent down. However, like other loans, making a larger down payment is preferable if the buyers can afford to do so.
203k Home Loan Closing Times
In most cases, closing takes longer with a 203k loan. Because of the greater volume of documentation and the involvement of one or more building contractors, inspectors, appraisers, and FHA reviewers, buyers can expect an FHA 203k home loan to take twice as long as a traditional home loan option, with more involved projects taking even longer. However, less intensive projects, such as those that fit the streamlined 203k loan parameters may be able to close within a similar time frame to that of a conventional home loan.
Apply for 203k Home Loan
FHA 203k home loans are offered by banks and mortgage lenders who are approved by the Federal Housing Administration to process FHA loans. Buyers can ask their real estate professional to help them find an excellent FHA-approved lender in their area whether they're buying across the country or buying a home in Pagosa Springs. In addition, their real estate agent can also help them find and view distressed and foreclosed homes that may be excellent options for the use of an FHA 203k home loan.