The Best Comedy Clubs in Durango, CO
Posted by Ryan Poppe on Tuesday, April 9, 2019 at 9:54 AM
By Ryan Poppe / April 9, 2019
Comment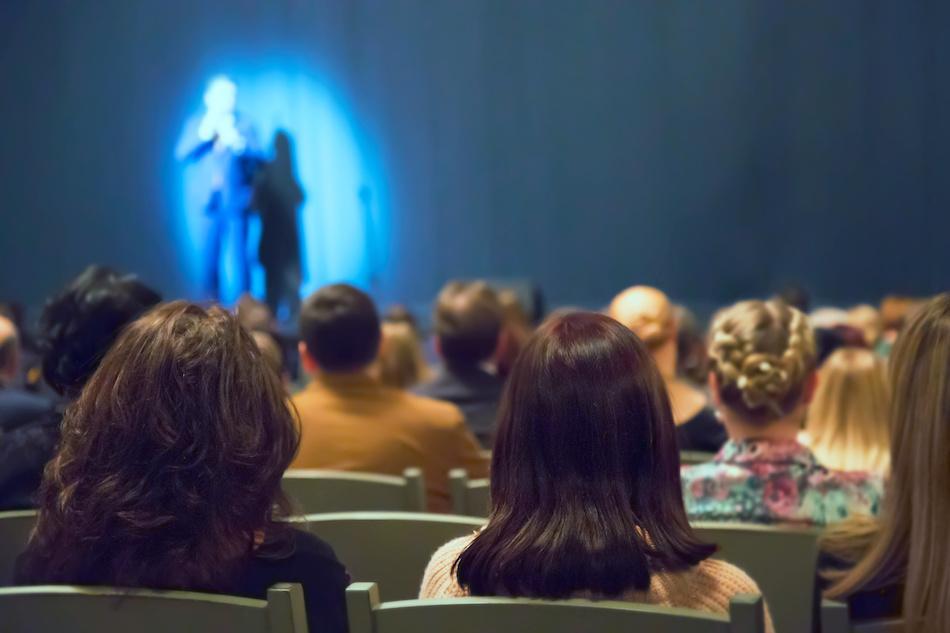 Those who are in search of comedic relief won't have to look far in Durango. The city is home to a small but growing comedy scene that is quickly gaining traction around the state. While there are no specific comedy clubs in the city, many of the most hilarious comedians find themselves at nearby establishments to crack their jokes and perfect their sketches.
These are some of the best places to catch a comedic performance in Durango:
The Henry Strater Theatre
Comedy Showcase Durango is a local organization that strives to bring comedy to Durango residents. It partners with the historic Henry Strater Theater and hosts many comedy shows throughout the year. For most people who are familiar with the comedy scene in Durango, the Henry Strater Theater is considered home base. The top local comedians perform at this theater, and the Comedy Showcase Durango organization hosts its annual comedy competition at the theater each year. Residents and visitors who are interested in purchasing tickets to upcoming performances should check the theater website to learn more about upcoming performances. There are usually at least several comedy events per year, and those who are passionate about comedy look forward to those shows.
The Irish Embassy Pub
The Irish Embassy Pub is an authentic Irish pub that is a favorite among Durango locals. It is situated in the heart of historic Downtown Durango, which makes it an easy spot for gathering. Its premier location and its respected reputation among local residents also makes it a happening spot for performances and events throughout the year. The Irish Embassy Pub has been known to host local comedians, allowing them to perform their latest stand up routines for its patrons. Those who are looking for a great place to enjoy a pint and a laugh will find that this is the right spot. In addition to comedy shows and events, the pub also hosts a variety of other events throughout the year, including concerts, happy hours and more. Those who want to truly experience the flavor of Durango will want to check out the nightlife scene at this local pub.
Ska Brewing Company
Similar to other local establishments in Durango, Ska Brewing Company hosts comedians who want to share their sense of humor with those who are ready to laugh. Throughout the year, the brewery will bring in local and visiting comedians who are interested in performing in their facility. This is a favorite place among local Durango residents, who enjoy sipping on their handcrafted beers and enjoying authentic local entertainment. In addition to featuring comedy performances regularly on its events calendar, the brewery also is known for hosting musicians and yoga instructors who want to share their passions with the brewery's patrons. Those who want to learn more about the comedy performances that are coming up at this location should check the events calendar on the brewery's website.
There may not be comedy performances every night of the week at these pubs and theaters, but those who love to laugh away the evening will find shows scheduled with regularity throughout the year. In addition to comedy shows, these same establishments often host live musicians and trivia events, which provides entertainment to both locals and visitors alike. The fact of the matter is, those who live in Durango can easily find something to do in this vibrant city.
To learn more about the nightlife scene in Durango, contact an experienced local real estate agent today.