The Complete Buyer's Guide to the Home Inspection Process
Posted by Ryan Poppe on Wednesday, April 12, 2017 at 10:51 AM
By Ryan Poppe / April 12, 2017
Comment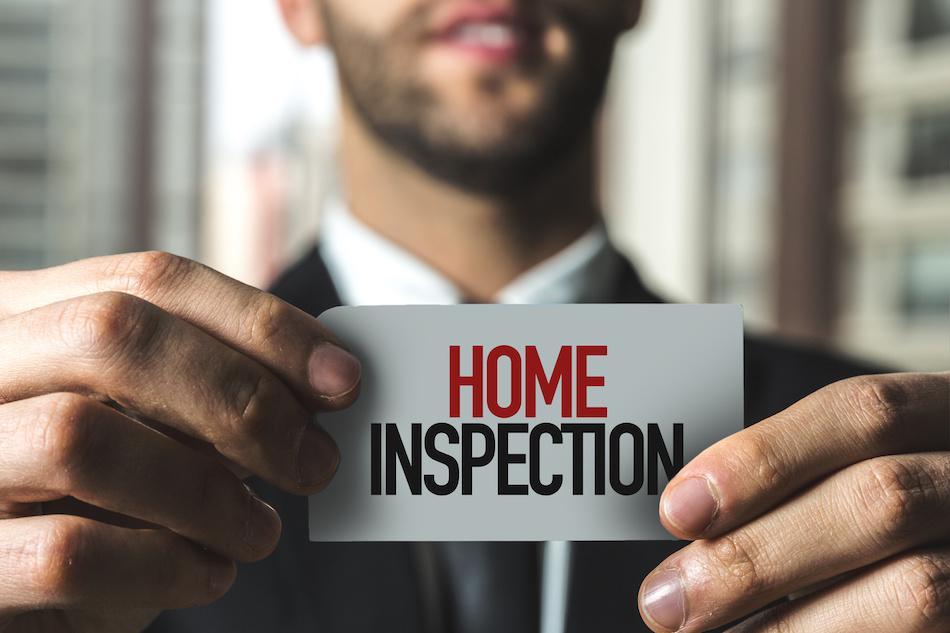 The home inspection process offers buyers the opportunity to learn detailed information about the home they are planning to purchase in order to make an informed decision. Unlike a property appraisal, the home inspection process is designed to be used for informational purposes only and not as any sort of determination of value. Gaining a good understanding of the home inspection process can help buyers feel more confident in the home they have selected, as well as help them avoid making a home purchase that leaves them to deal with expensive repairs or dangerous safety issues.
Buyers Choose the Home Inspector and Are Responsible for Paying for the Inspection
Home inspections are often called "third party inspections" because they are intended to be an honest, unbiased third party evaluation of the home. The National Society of Home Inspectors (NSHI), a leading professional organization in the home inspection industry, uses a code of ethics that clearly charges their members with the duty to perform inspections with integrity and fidelity to their clients. Buyers choose the home inspector they wish to work with and pay for the inspection to ensure that the inspector works solely for them and not for any other party in the transaction. The inspector is then tasked with finding and reporting any defects, condition issues, or safety concerns in the home for which the inspection is ordered.
Home Inspections are Suggested, But Usually Not Mandatory
Home inspections are now so routinely performed during the purchase process that some buyers may not be aware that they are actually not mandatory unless the inspection is required for the purpose of obtaining certain types of mortgages, such as FHA, USDA Rural Development, or VA home loans. Homes that are newly constructed and offer builder warranties or condos and other types of housing that are routinely repaired or maintained under some type of homeowners agreement may not benefit as much from a home inspection as the typical, owner-occupied single family home.
Always Opt for a Reputable, Certified Home Inspector
Home inspection charges vary across the nation, and may cost several hundred dollars for an in-depth inspection performed by a reputable, certified inspector. This cost can lead some buyers to consider asking a trusted friend or family member in the building industry to do their inspection for them, instead of hiring a professional inspector. This is a bad idea for the two following reasons:
Although the friend or relative may be well-versed in one or even a few areas of home construction, they may lack sufficient knowledge in other important areas and be unable to spot significant issues that could impact the buyer's safe use and enjoyment of the home.
A home inspection performed by someone not certified as a professional home inspector will make negotiating any repairs or safety issues much more difficult because the seller may not see this informal inspection performed by the buyer's friend or relative as being done by an authoritative expert in the home construction industry.
Attending the Home Inspection is Educational and Informative
Attending the home inspection is highly recommended and a great way for buyers to learn additional information about their home. In most cases, inspectors welcome the presence of the buyers, as well as other parties who are involved in the transaction, and will be happy to explain what steps they are taking to inspect the home and their findings. Buyers should not, however, expect the home inspector to offer opinions or guidance about any repair or condition issues they may find, including the costs for any repairs or renovations suggested by the findings of the inspector. Their job is only to find and document these issues.
After the inspection is completed, the home inspector will arrange to provide a written report to the buyer or their agent. Some home inspectors also offer video recordings of the inspection for buyers to review later or for use when buyers are unable to attend. Buyers should remember that thorough inspections take time. This means being prepared by wearing comfortable shoes and leaving children and pets at home or with a sitter. It is also a good idea to turn cell phones off during this time to avoid interrupting the inspection process.
Home Inspections Cover Specific Areas of the Home
Home inspections performed by a certified inspector should cover the basic structure and the major systems of the home. According to the American Society of Home Inspectors (ASHI), the home inspection will likely include:
Basements, foundations, crawl spaces, and attics
Additional structural components of the home, including exterior walls, porches, and siding
Interior systems, including plumbing, electrical, and heating and cooling systems
Windows, window frames, doors, and door frames
Walls, floors, ceilings
Visible condition and amounts of insulation
Home Inspections May Not Cover All of the Property
Although home inspections strive to cover the most important parts of the average home, they may not cover everything. Some common omissions include:
Non-visible areas, such as inside walls or spaces between floors of the home
Septic tanks and drain fields
Water wells, cisterns, sheds, pools and other features or structures separate from the home
Roofs, chimneys, or repairs that have been made to either
Professional inspectors may vary in the systems, structural features, and additional parts of the home covered in their particular inspection and some may include roofs or other parts of the property that others do not. When calling to schedule an inspection, buyers should always ask for specific information regarding what will and will not be included in the home inspection before confirming the appointment. Parts of the property that are not covered under the home inspection can be professionally inspected by a reputable, experienced building contractor who specializes in that particular area of construction. Buyers can ask their agent for referrals to contractors capable of inspecting any parts of the property not covered in the home inspection process.
Home Inspections Typically Do Not Note Cosmetic Issues
Worn carpeting, ugly cabinets, scuff marks on flooring or walls, and other issues that are solely cosmetic are not typically noted or discussed on the home inspector's report to the buyer. Buyers who have concerns about cosmetic issues and the cost to remedy them should consider asking their agent to refer them to specific home repair or renovation contractors for bids on the expected cost to remedy these conditions.
Always Review the Home Inspection Report Carefully Before Deciding How to Proceed
Because there are really no perfect homes, home inspectors will likely find one or more notable issues in nearly every home they inspect and they are doing their due diligence by documenting these defects or conditions on their report to the buyer. The buyer is then charged with determining whether or not to ask the seller to remedy the situation under the purchase contract's inspection contingency.
In most cases, negotiations with the seller for repairs, renovations, or a buyer credit in lieu of making any repairs or renovations should be reserved for items that are serious in nature, such as items that cause an issue with the type of mortgage the buyer is seeking, such as an FHA or VA home loan; items that will be expensive for the buyer to repair; or items that impact their safe use of the home. Discussing the inspection report with their agent is a good way for the buyer to determine the best course of action for negotiating items on the report under any existing home inspection contingency.
Sellers are Not Legally Bound to Correct Issues Noted on the Inspection Report
While most sellers are prepared to negotiate inspection report items fairly with their buyers, some may not be willing to do so, or may not be financially able to complete all of the repairs or renovations that the buyer requests. Buyers must always remember that the seller is not legally bound to agree to the buyer's demands regarding the inspection notice. in cases where the seller refuses to make any repairs or offer any credit in lieu of doing so, the buyer will then have to decide whether they will move forward with the contract and accept the home in its present condition or whether withdrawing their offer is their best choice.
The home inspection process is an important one, but it can be confusing. Buyers are advised to discuss any questions they may have about the home inspection with their agent to make sure they fully understand all aspects of the inspection process.