Tips For Selling a Home in or Around Winter
Posted by Ryan Poppe on Monday, September 26, 2016 at 3:25 PM
By Ryan Poppe / September 26, 2016
Comment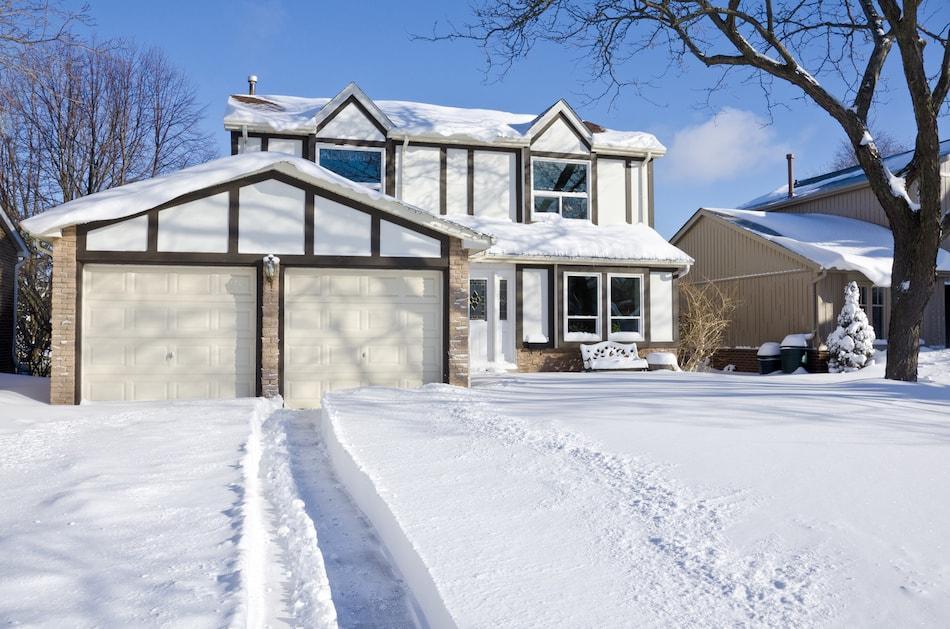 Even though spring's bright green grass and blooming flowers can provide an appealing backdrop for marketing your home, sometimes life interferes and homes need to be sold in the fall or winter season, instead.
If you are planning to sell your home soon and worried about the effect winter will have on your ability to find a great buyer and get the best possible price, the following tips will help you counteract issues associated with cold weather sales and enjoy the best possible selling experience.
Winter Issue #1: Making Short, Dreary Days Seem Longer
One of the most difficult issues in selling during the winter is overcoming the impact of short, dreary winter days. Unlike the longer days of summer, winter home viewings in late afternoon and early evening are often done in dusky or near-dark conditions.
Creative uses of artificial light can help you combat this issue and create a sense of curb appeal to attract and hold the interest of motivated buyers. Some of these uses include:
framing sidewalks with attractive solar lighting
adding additional, welcoming lighting on porches and patios to highlight entry and exit doors
placing interior lights on timers to ensure that the home is well-light during the darker, late day hours of winter
Winter Issue #2: Dealing with Inclement Weather
Selling in the winter can mean less competition from other sellers, but since there are also fewer buyers, it is important to make the most of each and every showing opportunity, no matter what kind of weather is expected.
When inclement weather threatens, sellers can help make prospective buyers feel more comfortable during the viewing by ensuring that sidewalks are kept clear, steps and porches are de-iced and absorbent mats are placed on doorsteps and in entry areas to keep their shoes clean and dry.
Winter Issue #3: Creating Winter Curb Appeal
With the neighborhood covered in an endless sea of white, it can be difficult for sellers to stand out from the homes around them. To create a sense of curb appeal, consider creating a decorative focal point in the front yard to appeal to prospective buyers when they view the home or decode to do a drive by. Some ideas for this include:
adding a decorative bird feeder alongside an attractive park bench near the front walk
adding a decorative gate post with a solar light near the curb
replacing a boring mailbox with a more attractive one
adding a welcoming wreath with a splash of color to the front door
Winter Issue #4: Highlighting Improvements
Serious, prospective buyers will want to see the entire property, inside and out. Since it may be difficult for them to view some of the exterior details due to fewer hours of sunlight, sellers can help alleviate this problem by using inexpensive rope lighting to outline key structural improvements outside the home, such as arbors, outdoor living or seating areas, pool enclosures, fountains, trellises and patios.
Winter Issue #5: Standing Out in the Buyer's Mind
Prospective buyers who brave the snow and cold weather to look at homes in the winter are motivated to purchase and should be taken seriously by sellers. One way to help your home stand out in the minds of these buyers is to provide something extra as part of the showing to make your home more welcoming and make them want to spend more time in it.
A great way to do this in winter is to provide a refreshment area in the kitchen or dining area of your home. This could include a single serve coffee maker with an assortment of flavored pods, including coffee, tea and hot cocoa and a plate of warm, fragrant cookies or pumpkin bread. Make sure to include a few bottles of water, disposable travel cups with lids and napkins.
Winter Issue #6: Finding the Best Buyers
Luckily, prospective buyers who are looking at homes in winter are usually highly motivated to purchase and many may even be trying to work within abbreviated time lines, such as trying to move between school semesters or before starting a new job in the new year. Sellers can find these buyers more easily by opting to list their home as soon as possible with a skilled, experienced real estate professional. When interviewing agents, remember that the best agents will have a verifiable record of recent sales in your area, great references from past clients and will be responsive to your calls.
Winter certainly isn't the easiest time of year to sell your home, but with some planning and hard work, you can make your home stand out in front of the competition.
#hw