Tips for Selling a Home with Smoke Damage
Posted by Ryan Poppe on Wednesday, March 29, 2017 at 10:19 AM
By Ryan Poppe / March 29, 2017
Comment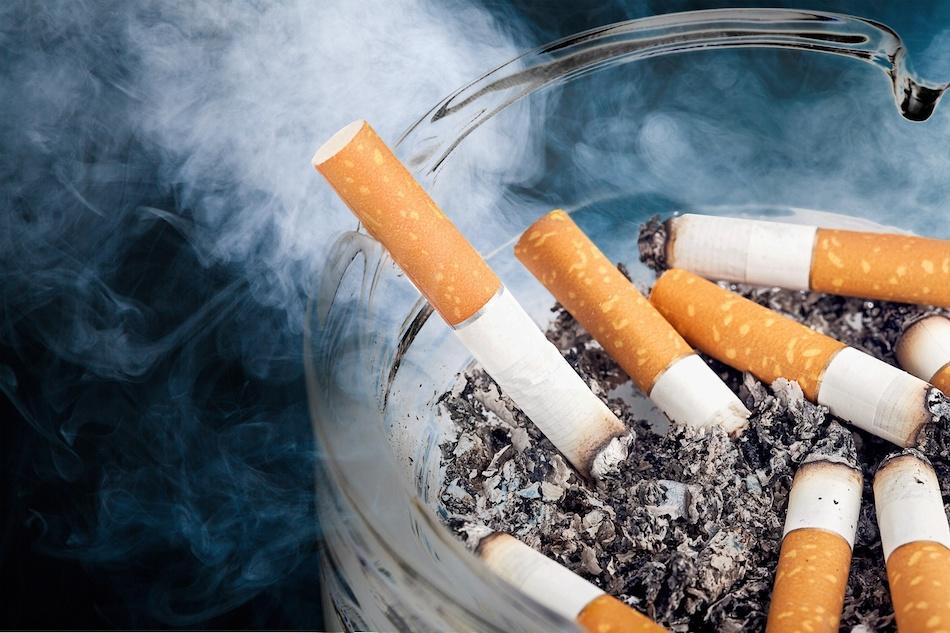 Odor is an important consideration in selling homes, so in the case of trying to sell a home that has been frequently smoked in, cleaning the house prior to listing it is a good tactic to ensure the house will sell more quickly. Tobacco smoke can be a huge turn-off for buyers, which may be due to allergies, aversions, or asthma, though many people simply don't care for the smell.
All of this makes it much harder to sell a home with smoke odors. Whether you are the smoker or you're a landlord looking to clean up before selling your property, it takes work to remove cigarette smoke from a house before putting it on the market. Here's how to get started cleansing out some of the odor, from the easiest to most labor-intensive methods to get rids of odors and staining.
Air Out the Home
Open all the windows and set up fans to blow stale air outside. Keep the air flowing for as long as you can—preferably several days. You'll also want to replace all filters in the house, including filters in the furnace, exhaust fans, and air conditioning units. When you close up the house again, run an air purifier for several days to help remove remaining smoke. If there was only occasional smoking, this could do the trick. For a house with more damage, however, it's likely further cleaning will be required.
Clean or Replace Soft Goods
Tobacco smoke permeates fabrics and lingers, so take a thorough inventory of all soft goods in the home. You can try laundering curtains and linens first to remove the odors; a professional cleaning may yield better results of you're not satisfied with DIY attempts. You can remove items and take them to a local dry cleaner, or you can call in a restoration service that specialized in smoke damage from fires to get their opinion.
If you are unable to wash certain items—or your attempts at cleaning are unsuccessful—you may have to throw away items that are permanently stained. It's up to you whether you replace curtains or upholstered items for staging purposes or try to sell the home empty.
Have Carpets Professionally Cleaned
Wall-to-wall carpet is often much more difficult to deal with than area rugs, because you can't simply send it to the cleaners. Get a professional upholstery cleaner's opinion about what they can do for you—they may have a good method for killing odors, or they may recommend that you replace the carpet instead. An inexpensive, neutral carpet is a good investment in selling a home that has been badly damaged by cigarette smoke—just wait to install it until you've completed your cleanup so it stays fresh.
Wash All Surfaces
Smoke permeates any porous surface, and that includes drywall and even floorboards. In addition to odors being a problem, tobacco stains may stain surfaces, causing discoloration. Start by scrubbing down the ceiling, walls and floors with a solution of one part baking soda, two parts white vinegar, and four parts warm water. This will help cut odors and gently buff away stains.
Prime and Paint Walls
If walls are still dingy, you'll have to repaint them. Be sure walls are thoroughly cleaned and dry before you start, then use a stain-blocking primer as your base coat. Apply two coats of a new color, preferably a light neutral. A fresh coat of paint will eliminate nicotine stains and block odors. Repeat for trim work and doors if needed as well.
Depending on the state of the home you're working to sell, you may not have to perform all of these steps. Start with the smallest interventions and work your way up to the big changes as a last resort. It's also a good idea to bring a friend or your real estate agent in for an honest opinion of your work—if they can still smell smoke, keep going. Rest assured that you hard work and diligence will pay off with a stream of happy house hunters who want to make you an offer.