Top Home Improvement Projects Before Listing Your Home for Sale
Posted by Ryan Poppe on Thursday, July 28, 2016 at 6:49 PM
By Ryan Poppe / July 28, 2016
Comment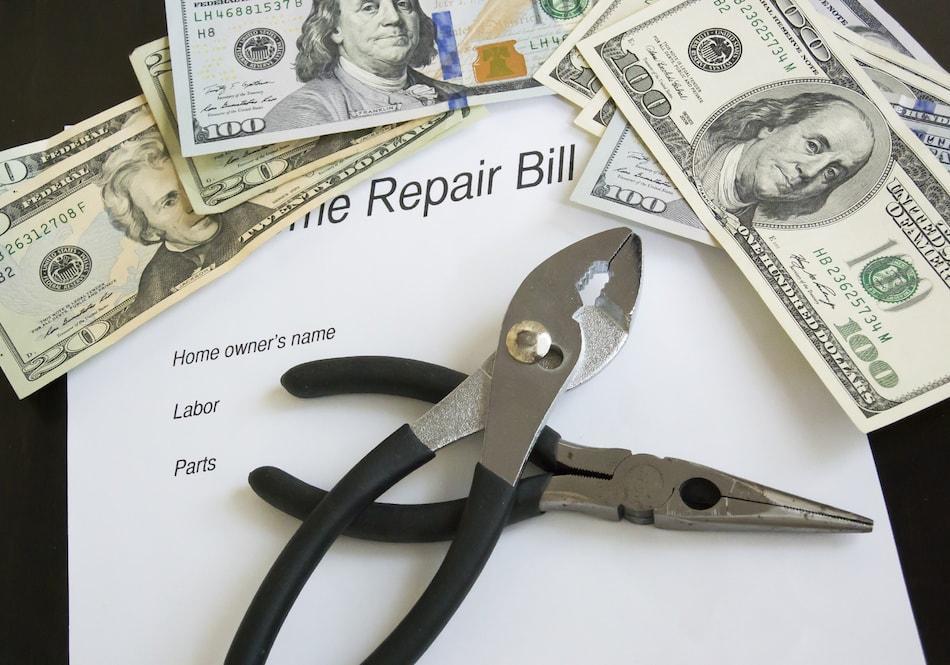 Sometimes small improvements result in higher dollars, but that's not always the case. On the other hand, major renovations often bring disappointing returns. Knowing the potential return on investment for various home repairs and remodels will help you make the right decisions.
Among the most popular home improvement projects are kitchen and bath remodels (including a bath addition), "reinventing" a room, adding a deck, and increasing the energy efficiency of the home. All will add value as well as increase your enjoyment quotient.
Minor kitchen remodels -- those costing $15,000 or less -- constitute good value, and buyers in the hottest housing markets are apt to pay happily for updated kitchens. The decision to remodel should be based not only on resale potential, but also on family enjoyment and the value the project adds to your lifestyle. By all means, remodel to your own desires if you have every expectation of remaining in your home for a period of five to 10 years. In that case, your considerations would be your own preferences and your individual budget.
Improvements undertaken solely for the purpose of selling for top dollar are a different story.
Financial Return On Investment
According to real estate agents, architects, contractors and, yes, buyers too, the least glamorous improvements are prone to be the biggest attractions for home buyers. Experts suggest that the money spent on a new roof or siding, repairing a leaky basement and repainting exterior trim will yield a better return than investing the same dollar amount on granite countertops or a new steam shower.
Savvy home buyers will look past glitz & glamour. Be cautious of over-improving when updating.
The ROI, short for "return on investment," of various home remodeling projects ranges from a low around 20-25 percent for some extravagant interior renovations to more than 100 percent for certain functional improvements. Remodeling Magazine's 2016 report on cost versus value projects an average return, across 30 surveyed home improvement projects, of 64 percent of cost if you sell the house this year.
The Highest ROIs
The highest return? It's not what most people would guess. Adding attic insulation scored top honors with a return of 116% of cost. The cost of insulating an attic is negligible when compared with the cost of a major kitchen overhaul, so it may be a case of comparing apples to oranges.
Your own decision also depends on when you plan to complete the project. If you redo your kitchen and play to enjoy the results for two to three years, then the cost is worth it for your own satisfaction. If, on the other hand, you want to spend your dollars on improvements that will help you sell the house quickly, you'll look at ROI from another perspective.
Remodeling Magazine's study notes that siding replacement is a big winner for owners, particularly engineered stone, returning about 92.8 percent of the cost, while a new roof and updated windows will typically return about 80 percent of the cost. An inaugural survey by the National Association of Realtors in conjunction with the National Association of the Remodeling Industry, affirms the results in a slightly different order. Ranked from low to high in order of average ROI, six top improvements are:
New vinyl siding
A new garage door (or doors)
New wood floors
Upgraded insulation
Refinished hardwood flooring
A new roof
Interestingly, only a few years ago, a new roof was not considered one of the best ways to boost value. All roofs need to be replaced at some point, and a lot depends on local market conditions, so in the case of an expensive roof replacement, it is always wise to check not only with the pros, but to assess buyer preferences in your area before proceeding.
Emotional Value of Improvements
Many advisers note that there is emotional as well as financial return to consider. The emotional value of a new kitchen, a modern bathroom or an outdoor deck can be substantial.
The decisions you make are personal ones, but if you weigh all the factors, you will lessen your chances of disappointment and unnecessary financial loss when the time comes to sell.
Local Market Conditions
Because buying a home is such an individual decision, the best advice is to consult with your real estate agent to determine local market conditions and peg buyer "hot buttons." While spending money on improvements can boost the selling price, all that might be needed is to make sure that needed repairs are completed.
In other words, use your own best judgment. Complete deferred maintenance, touch up chipped paint, repair sagging gutters, fix broken tile and put your home's "best foot forward" in terms of landscaping and street appeal. You don't necessarily have to spend a lot of money to create big impact!