What's The Best First Property? Condo, Townhome, Or Single-Family Home?
Posted by Ryan Poppe on Wednesday, July 20, 2022 at 10:45 AM
By Ryan Poppe / July 20, 2022
Comment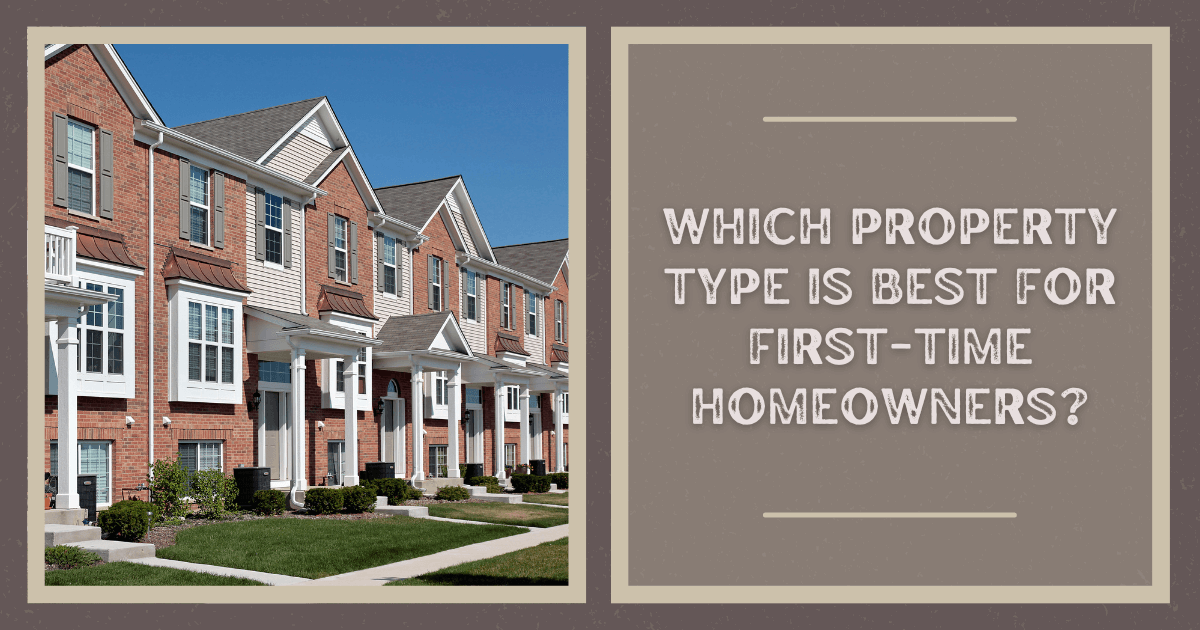 Anyone interested in getting started as a real estate investor will need to decide what type of property they'd like to purchase. Townhouses, condos, and single-family homes all have unique charms. Those considering investing in real estate or deciding on their first property should weigh the pros and cons of each before jumping in because each one is slightly different. Keep reading to discover the key differences and considerations between townhouses, condos, and single-family homes.
Condos as a First Property
Condos are a good investment for landlords who want to be responsible for minimal maintenance. They own the "air space" within a condo unit, but they are not a landowner. A condominium association maintains communal areas in a condo building.
The owner is only responsible for maintaining things in their condo, like the plumbing, appliances, paint on the walls, and flooring. There's no home exterior or roof to worry about, no landscaping or yard to take care of, and no driveway to re-pave at some point. It presents a chance for a real estate investor to "get their feet wet" without becoming overwhelmed by all the responsibilities of a more traditional landlord.
The condo association fees cover many other maintenance and insurance costs with ownership. Hallways between the units, the building's rooftop, the parking garage, and other communally owned areas are the association's responsibility.
A condo will typically require a lower down payment than a single-family home in the same geographic area, making it easier to become a real estate investor or owner.
Townhomes as a First Property
Townhomes are built in rows, and each one typically shares a wall on each side with a neighboring townhome. They are typically two- or three-story structures and are often closer to the suburbs than a condo. Townhomes are a space-saving development in many urban areas, where larger lots are unavailable for single-family homes.
One of the major differences between a townhome and a condo is that a townhome owner is a landowner. The landlord owns the land beneath the home and usually a small front yard and possibly even a backyard. Owning an actual piece of land makes this option more attractive than a condo for some types of buyers, but it comes down to personal preference.
Townhome owners share a sense of community because all the neighbors are close by. A townhome community will often have desirable amenities, much like a condo community. These can include a private park with walking paths, a community swimming pool, or a clubhouse for social events that will also have a fitness center.
Townhome owners pay monthly homeowners association (HOA) fees that cover the maintenance and upkeep costs of the community-owned amenities. The fees can and often pay for sidewalk maintenance, snow removal, and landscaping and yard mowing tasks in front of the homes.
Owning a townhome carries a little more responsibility for a landlord than a condo because they own some land and its exterior, contributing to why many people buy townhomes.
Single-Family Homes as a First Property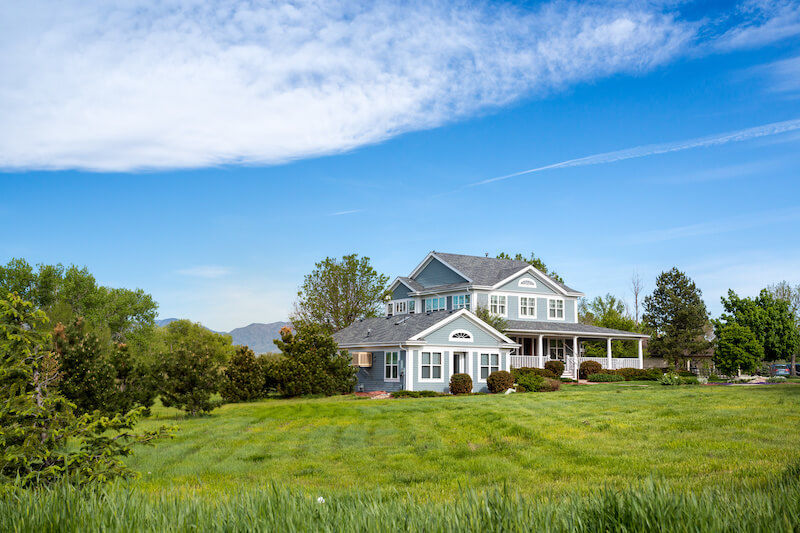 A single-family home is commonly what people mean when they talk about buying a house. Purchasing a single-family home means the buyer now owns the entire interior and exterior of the property and the yard space around it.
A single-family home doesn't share a wall with neighbors and provides the most privacy among these three property options. Owning a house also provides the ultimate freedom in terms of customization. Don't like the exterior color? Paint it! Homeowners can swap out the color, roofing tiles, landscaping, or anything else on the property because they own it all.
The internal square footage of a single-family home will likely be higher than what is purchased in a condo or townhome. It's the most spacious option in terms of ownership.
A single-family home also carries the most responsibility of the three types for the owner. Single-family homeowners are responsible for the maintenance, upkeep, and appearance of everything about the house, which will cost more over the life of the property. Everything from mowing the lawn to cleaning the gutters to snow removal and plumbing is the owner's responsibility, and that all adds up to time and money.
One final thing to consider about owning a single-family home is that it will require the largest down payment and the highest long-term cost of the three investment types. In 2020, one brokerage estimated that the price of a single-family home in the US averages $58,000 more than a condo.
Which Property Type is Best?
When it comes to choosing a place to call home, there is no one-size-fits-all solution. The type of housing that is right for a person depends on a variety of factors, including lifestyle, budget, and location.
For some people, the maintenance and upkeep of a single-family home may be too much of a burden. Others may prefer the amenities and social opportunities that come with living in a condo or townhome community. Ultimately, the best way to determine which type of housing is right for you is to consider your individual needs and preferences.
If you value privacy above all else and don't mind being in charge of maintenance, a single-family home may be the best option. If you enjoy being surrounded by neighbors and taking advantage of shared amenities, then a condo or townhome community may be a better fit. No matter what your priorities are, there is sure to be a type of housing that will suit your needs.
The Best First Property Depends on Your Needs & Lifestyle
Townhomes, condos, and single-family homes are all suitable investments. Renting a property to tenants provides passive income and allows the investment to pay for itself in the long run. Choosing which one to buy first is up to each owner to decide.