What Does It Mean to Be a First-Time Home Buyer?
Posted by Ryan Poppe on Wednesday, December 21, 2016 at 10:31 AM
By Ryan Poppe / December 21, 2016
Comment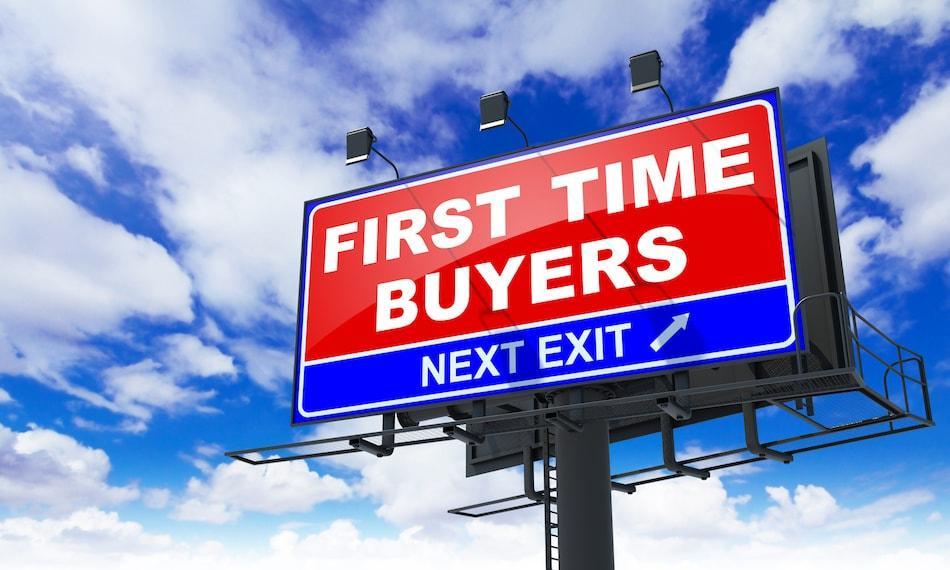 Being a first-time home buyer is often far more difficult than an existing homeowner. Existing homeowners often have equity in their existing homes to use for purchasing another - something new home buyers don't have. Fortunately, there are programs designed to help first-time home buyers qualify for loans to purchase their first homes.
This guide shows you how most organizations classify first-time home buyers, and what types of benefits are available to people buying a home for the first time.
Every situation is unique, so it is advised to consult with a mortgage lender or financial advisor to understand how to approach home financing.
What is a First-Time Home Buyer?
You might expect that a first-time home buyer has never owned a home before. This is typically not the definition used by most government-run or government-funded organizations. In truth, you may qualify as a first-time home buyer, even if you have owned a home before.
First-time home buyers must not have owned a home in the past three years, although there are a few notable exceptions. For example, if you live in a mobile home that is not attached to a permanent foundation, you could apply for a loan as a first-time home buyer.
How Do Couples Qualify as First-Time Home Buyers?
The rules concerning couples who apply as first-time home buyers is not as clear-cut. If one person in the couple is considered a first-time home buyer, then the couple may qualify for many programs aimed at first-time home buyers, depending on the organization.
According to the Federal Housing Administration (FHA), individuals that are in the process of getting a divorce may each qualify as first-time home buyers, even if their names are currently listed on a mortgage and home deed. In this case, they must be able to demonstrate that they need to purchase a new home due to the separation with a co-owner. These general rules may vary, based on the loan type and the individual lender. Consult a mortgage lender for information about qualifying for specific programs.
Why do Many First-Time Home Buyers Need Help Buying Homes?
The main first-time home buyers have a more difficult time breaking into homeownership, is because of the cash needed for the down payment. The accepted standard down payment for decades has been at least 10 to 20 percent of the home's. The average value of a home nationwide is about $200,000. That leaves a predictable down payment of $20,000-$40,000. If you already own a home and have accrued some equity, making such a down payment is, in most cases, not nearly as difficult than if you have to save for it on your own.
On average, first-time home buyers are at a stage in their lives/careers where they have less disposable income than repeat buyers. The National Association of Realtors notes that first-time home buyers have a median annual income of $72,000. By comparison, repeat home buyers earn $98,000 a year in addition to the equity accrued in their home. This income discrepancy alone may show how first-time home buyers' experiences can be different compared to those who already own a home.
What Programs Exist for First-Time Home Buyers?
Most programs targeting first-time home buyers aim to lessen the burden of the down payment, as well as other costs associated with purchasing a home and getting a mortgage loan. Since having a mortgage on your credit report is often considered one of the best ways to improve your credit or maintain a higher credit score, first-time home buyer programs may also offer lower limits for qualification.
Federal Home Loan OrganizationsThe federal government presents home buyer programs through a number of avenues, most commonly through the FHA, Fannie Mae (Federal National Mortgage Association) and Freddie Mac (Federal Home Loan Mortgage Corporation). While none of these organizations loan money to borrowers directly, they create a set of standards for private lenders. These lenders offer loan programs to home buyers, with a variety of options for first-time home buyers in particular.
Government-Backed Loans: The FHA insures loans granted by third-party lenders, while Fannie Mae and Freddie Mac buy up mortgage debt, lent by banks and other lenders, that conforms to their loan standards. Each organization has loan programs that offer a down payment as low as 3 percent, with restrictions on the amount of closing costs that the buyer is expected to cover. In order to qualify for an FHA loan with a lower down payment, you must have a credit score of 580 and a debt-to-income ratio of 43 percent or less of your gross income. This ratio permits first-time home buyers to borrow more money than most standard mortgage loans, allowing you to purchase a better home for your needs.
Special Buyer Programs: The federal government also presents loan programs for people in particular vocations, as well as those who purchase in certain regions of the country. The Good Neighbor Next Door Program is designed for teachers, firefighters, law enforcement officers and emergency medical technicians. People who want to buy rural properties may get a loan guaranteed by the U.S. Department of Agriculture. There are many state and local programs providing down payment assistance and other benefits to first-time home buyers, as well.
Tax Incentives: Most lenders place limits on the kind of money that can be used for a down payment. For example, a borrower usually cannot get a loan to make the down payment. However, the Internal Revenue Service (IRS) allows first-time home buyers to withdraw from Individual Retirement Accounts (IRAs), up to $10,000, to cover the cost of a down payment. The IRS usually charges a 10 percent penalty on withdrawals, but this is typically an exception.
Are There Disadvantages to First-Time Home Buyer Programs?
While many first-time home buyer programs are a good way for people trying to get their foot in the door, they may come at a price. First, most loans for first-time home buyers usually have a higher interest rate. Government-backed loans often have restrictions on refinancing, particularly if you bought the home recently. Many loans require you to use the home as a primary residence, with penalties if you move out of the home prior to one year.
FHA loans, in most cases, obligate you to purchase monthly private mortgage insurance for loans with a down payment of less than 20 percent. If you can qualify for a traditional mortgage without special assistance for first-time home buyers, it may cost you less over time.
Buying your first home is an investment that may put you in better financial shape for the rest of your life. To get started, make sure you understand the meaning of a first-time home buyer and the loan programs that help getting your first mortgage loan a little easier.
#hw