What Is a Barndominium? How to Choose Between a Barndo & a Traditional House
Posted by Ryan Poppe on Thursday, December 15, 2022 at 10:18 AM
By Ryan Poppe / December 15, 2022
Comment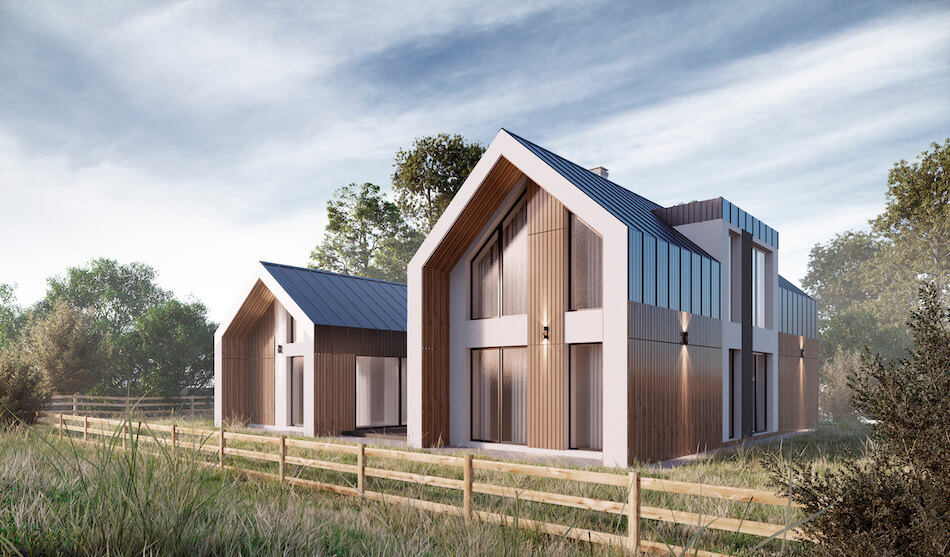 If you're searching the housing market for a new home, you've probably come across the term "barndominium" at some point. Barnominiums (also known as "barndos") are barns that have been renovated or newly built to serve as livable homes. When constructed from scratch, these unique properties can be built quickly and for less than it costs to buy a new construction home. There are many pros and cons to barndominiums, so keep reading to decide if this home style is right for you.
What Is a Barndominium?
The term "barndominium" is a combination of the words "barn" and "condominium." Traditionally, it's a type of property converted into a living space from an old barn. However, they can also be built from barndominium kits. These homes have become increasingly popular recently, especially in rural areas where old barns are no longer used or where it's easy to find vacant land for sale. Rather than tearing them down, owners have seen their potential and turned them into homes.
What's it Like Living In a Barndominium?
When you picture a barn, you might not think of it as a warm and inviting space. However, barndominiums are designed to be cozy homes with all the amenities you need. These homes often have high ceilings, exposed beams, and an open floor plan. The original barn doors are sometimes even left in place for added character.
Of course, every barndominium is different. Some people will build a barndominium from the ground up, adding Western-chic style to give it an authentic feel. Others have been updated with modern amenities and appear sleeker. If you're considering purchasing a barndominium, tour a few properties to get a feel for the styles available.
It's essential to understand what you're getting into when living in a barndominium too. Since many older industrial steel buildings are being converted to modern barndominiums, there is a different level of maintenance that comes along with them. Many of these industrial buildings are located in non-residential areas. For example, barndominiums are not well suited to be located under too many trees. Issues with the property can arise, like clogged gutters, causing drainage issues that wouldn't typically happen on a residential building. Know what you're getting into before jumping into barndominium ownership.
Pros & Cons of Living in a Barndominium
Again, not everyone will love the vast open space of a barndominium, but for those who do, there are several advantages to living in this style of home. Some of the most obvious advantages include the following:
More affordable than traditional new construction
Lower price per square foot of living space
Unique and rustic charm
Short construction times
Of course, there are also some disadvantages to living in a barndominium. Before purchasing, be aware of these potential risks and understand that not everyone will love your new home. Some common downsides you might run into include the following:
Challenging to finance
They might not appreciate as much as a traditional home
Difficult to sell
Limited amenities
Of course, as with any property, these problems can be quickly resolved by investing in quality materials, appliances, and marketing. When you are ready to sell your house, if you've prepared your barndominium for the market, it should sell in time.
Is a Barndominium Right for You?
Now that you know more about barndominiums, you might be wondering if this type of property is right for you. There's no easy answer to this question. It depends on your personal preferences and needs.
If you're looking for a rustic country home that's more affordable than a traditional home, a barndominium might be a good option. Barndominiums can make profitable vacation rental investments or even commercial spaces that can be used for events. However, if you're looking for a property that will appreciate value, you might want to stick with a traditional property types. No matter what type of property you decide to purchase, do your research to ensure that you're getting the best deal possible.