What Is Ski-In, Ski-Out? Discover the Luxurious Lifestyle of Ski-In, Ski-Out Homeownership
Posted by Ryan Poppe on Thursday, April 20, 2023 at 2:21:11 PM
By Ryan Poppe / April 20, 2023
Comment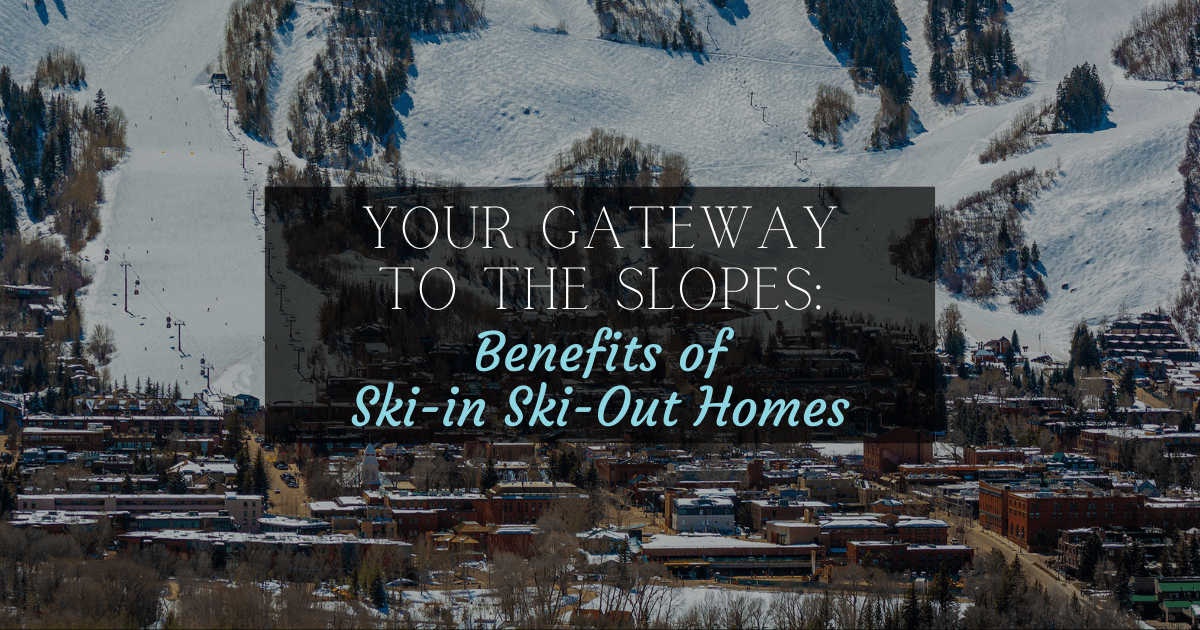 Whether you are new to skiing or are interested in strapping on a pair and learning how to navigate the slopes, ski-in, ski-out homes make the experience much more enjoyable. The convenience of leaving the house and walking to a ski lift or a trail is at the top of the list for homebuyers. For homeowners who plan to use the home as a rental property, this perk alone is an incentive for vacationers to choose your rental over other properties or a crowded ski resort.
Elite Access to the Slopes
Ski-in and ski-out homes are available in different types, from a traditional single-family home or cozy cottage on a private lot on the mountain to a condominium community with permanent and rental homes. Whichever you choose, you have the advantage of hitting the slopes at your leisure. There are no crowds to deal with, no lines to wait in, and no drive time to get to a lift. No inconvenience. Just gorgeous views of pure white snow no one has accessed just steps from your door.
When staying at a traditional hotel, motel, or resort, time must be allotted for packing up skis and accessories and driving to the slopes. You'll also have to deal with the potential safety hazards of traveling on icy roads. These steps—packing, preparing, and driving—take up valuable time before reaching the slopes.
With a ski-in, ski-out home, strap on your skis, grab your ski poles, and enjoy the beauty and serenity of the mountain with less mess and no stress.
Unparalleled Convenience
Location, location, location: that is one of the top priorities available for a ski-in, ski-out home. Whether you use the home as a seasonal vacation get-away destination, reside in the home year-round, or rent out the property, having access to local amenities just a short distance away is a convenience worth having.
While all the features and amenities of a home are readily available, walking out the door and skiing down to the mountain base and the town's amenities are priceless. With easy accessibility, you will have access to entertainment, shopping venues, vibrant nightlife, scheduled events, and sampling the many dining options versus driving, hunting for parking, and dealing with traffic at crowded locations.
Ski-in, ski-out homes are convenient for groups. When someone is ready to go home, they don't have to wait until everyone else leaves for the drive back to the house. Adults who want to refresh themselves with a beverage of choice don't have to worry about driving. There's also the fact that if it snows during the night, you won't have to spend even more time digging a path to your car and then digging it out from under the snow—just more tips to consider about the advantages of ski-in and ski-out homes.
Stunning Views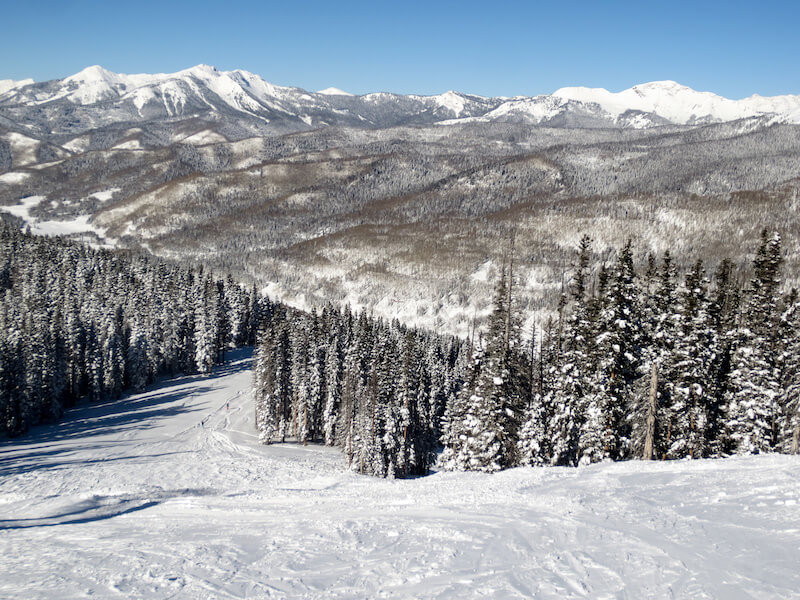 In the same way a vacationer to the beach is interested in the sun, sand, and sea, those heading to the mountains are also interested in various notable features. First and foremost are the uninterrupted scenic views of the snow-lined slopes. This feature, alone, is worth the experience of staying in a ski-in, ski-out home.
Since there is the convenience of accessing the slopes quickly with this type of home, you or your renters won't be spending every waking hour skiing. When waking up in the morning before the slopes are busy or having dinner in the evening, the views, the quiet, and the moon rising over the mountaintops create an exceptionally tranquil atmosphere for relaxing and unwinding.
For those who only ski a little or are just learning, their time on the mountain may be limited. In this case, a ski-in, ski-out home offers the convenience and comfort of staying in and enjoying the day their way with no fuss, crowds, or schedules.
Whether you plan to rent or sell the property, the location of the ski-in, ski-out home on the mountain, along with the unparalleled views and serenity it offers, increases its desirability for those who know what it is they are looking for in a mountain retreat.
Property Value Appreciation
When dealing with ski-in and ski-out properties, it is an investment in a property that has the potential to generate a continuous income as a rental property. The mountainside home also has a high probability of generating a substantial return on investment (ROI).
There are several contributing factors to consider when investing in this property type.
Investors are dealing with high-end dollar property, which means the clientele interested in this type of property have the income to afford the purchase or rental fee.
Ski-in and ski-out homes are considered a luxury. When located near a resort, chances are the property will be a popular destination for renters or potential buyers.
Depending on the type of ski-in, ski-out home purchased (ready for use or a fixer-upper) and its cost, the potential for a higher ROI than your initial investment amount is more significant.
Not only is the property a resource for vacationers on a short-term basis: a well-placed ski-in, ski-out home in a resort town can lead to a long-term, time-share type rental property.
Potential for Rental Income
Ski-in and ski-out homes are known as high-end profit generators when used as rental property. The idea of staying in a well-maintained residence situated on the mountain and fitted with all the amenities is difficult to compete with. Add to the cozy comfort of the home atmosphere, stunning views to wake up to each morning, no crowds to contend with, and easy access to the slopes in a matter of minutes, and you have a rental property that has become some of the most sought-after accommodations for all group sizes.
When marketing your rental property, the fact the rental has ski-in, ski-out capability is a top selling point that allows you to rent the property at a higher rate. Ski enthusiasts who find this feature an advantage are willing to pay a higher rate, especially during the winter's peak months.
Something else to consider is that a ski-in, ski-out home can be a profitable rental property when there's fresh powder on the mountain and during months when other activities are possible. In other words, your rental ski property can provide an annual income as a vacation destination, honeymoon hideaway, or family reunion. The possibilities are endless as long as you research where to invest in a ski resort home.
Have it Your Way - Ski-in, Ski-Out
When the pristine white powder snow is beckoning you to experience a journey down the slopes right outside your front door, have it your way every day. Consider the advantages of a ski-in, ski-out home as your next destination location, whether as a permanent residence or for renters to relax and call home.