Should You Buy a Townhouse? 4 Reasons to Consider
Posted by Ryan Poppe on Tuesday, May 17, 2022 at 5:40 AM
By Ryan Poppe / May 17, 2022
Comment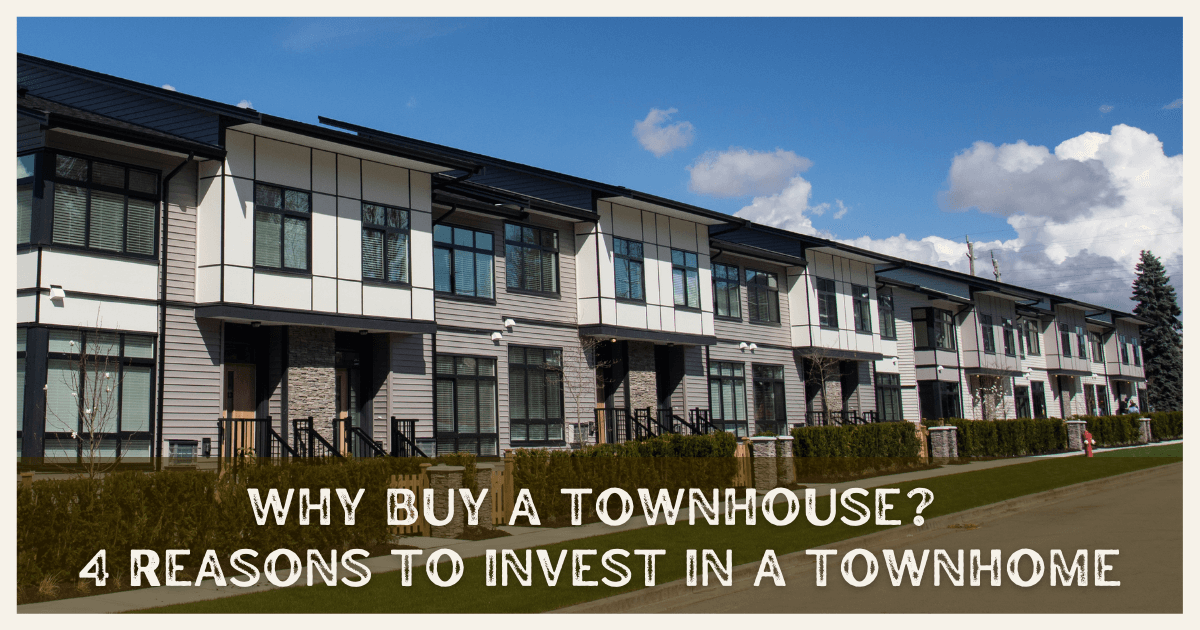 Those in the market for a residential property typically think about single-family homes, condos, or apartments. The concept of buying a townhome may not even be on the radar, but perhaps it should be for many. Townhouses are similar to condos in that they often share common walls and are attached, while single-family homes are typically freestanding.
While these options have unique benefits, townhouses have perks that make them superior for many homebuyers. Those looking for an affordable property with lots of extras and minimal maintenance can have it all in a townhome. Read on to discover the top four reasons to buy a townhouse.
Townhouses Are Less Expensive Than Single-Family Homes
The average cost nationwide to build a townhouse ranges between $115,000 and $237,500, with most buyers paying around $175,000 to construct or buy a 1,500-square-foot unit. The United States Census Bureau estimates that the average 2,500-square-foot single-family home costs $383,900.
It could be much easier to get into a townhouse than saving a 20 percent down payment for a single-family home. The average home would call for over $75,000 in down payment funds, which could cover quite a bit of the cost of a townhouse instead.
Townhome owners are likely to have fewer ongoing expenses concerning maintenance than a single-family home's upkeep. This can be attributed to two factors: the property is smaller, and the homeowners association (HOA) tends to cover most of the exterior maintenance. Further savings may result from lower utility costs due to their multi-storied design and smaller footprint overall.
Townhouse Maintenance Is Easier
Owning a single-family home might mean spending weekends handling landscaping, repainting siding, or shoveling snow. Instead of having these duties, imagine having the time to do other things—even if that's nothing at all! The homeowners association handles many larger tasks concerning property maintenance in many townhouse communities, especially the exteriors.
They handle painting and the pressure washing of siding, windows, and fencing. Should roofing need replacing or gutters need repairs, the association also takes care of those needs. The HOA maintains all shared amenities that make townhomes so desirable, making townhomes more affordable to upkeep. Those looking to avoid a few of the responsibilities of a single-family home and still want excellent amenities can reap all of the benefits of the townhome lifestyle.
Townhouse Owners Own More Than Condo Owners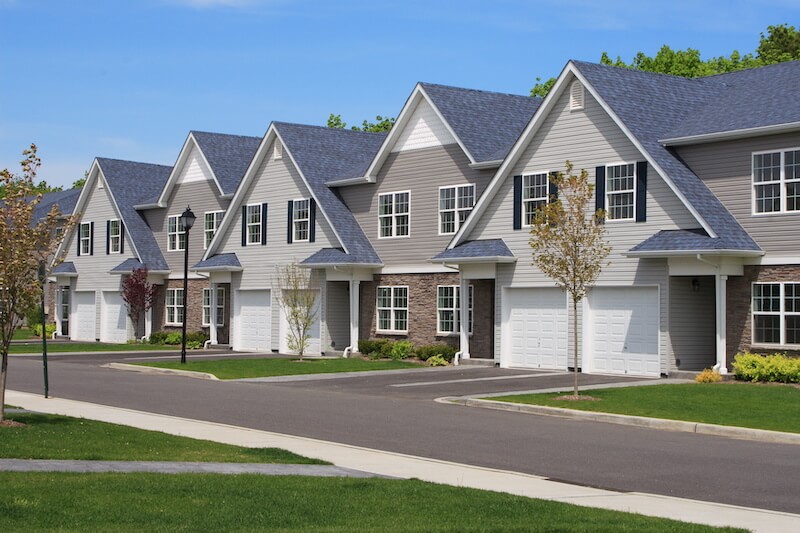 While the rules and restrictions set by condos and townhomes are often similar, townhouse buyers often have more ownership and control of their property. When wanting to modify the exteriors and interiors, owners of townhouses are likely to have more freedom. That being said, most exterior changes will require approval from the HOA.
Townhome ownership generally includes more than owning a condo but still less than a freestanding home. Condo owners are unlikely to own any actual land, while townhouse owners will own the property their unit sits on and possibly a bit of space fronting and backing the home.
Unlike condo units, townhome owners will probably own the exterior walls of the unit along with flooring and roofing. Residents collectively own any property development that is not a single-family lot, such as sidewalks, parking areas, and everyday use spaces, which the HOA maintains.
Townhouse Communities Often Offer Fantastic Amenities
An excellent feature of townhouse communities is that they tend to have a few common and shared amenities for owners and their guests to enjoy. Between the construction and upkeep of these areas, they are often out of reach for the average homebuyer.
Many townhome communities have great amenities, including pools, spas, fitness centers, and other resort-style perks. Additional amenities in a typical townhouse community are:
BBQ pits
Picnic areas
Green spaces
Clubhouses
Dog parks
Tennis courts
Playgrounds
Car washing stations
Beyond convenient places to enjoy just steps from home, most townhouses also provide trash services, pest control, and HVAC inspections. Sometimes these are included at no extra costs to owners. These perks can make the annual HOA dues well worth the expense.
Give Townhouses a Solid Look When Home Shopping
Anyone on the market for a new home should look into the differences between townhomes, condos, and single-family homes. If you want to have less maintenance, reduced move-in costs, and loads of amenities, you'll want to give townhouse communities a solid look. After all, less time doing work and more time spent enjoying life are possible when investing in a townhouse.