What to Know Before Investing In Different Real Estate Types
Posted by Ryan Poppe on Wednesday, April 11, 2018 at 7:57 AM
By Ryan Poppe / April 11, 2018
Comment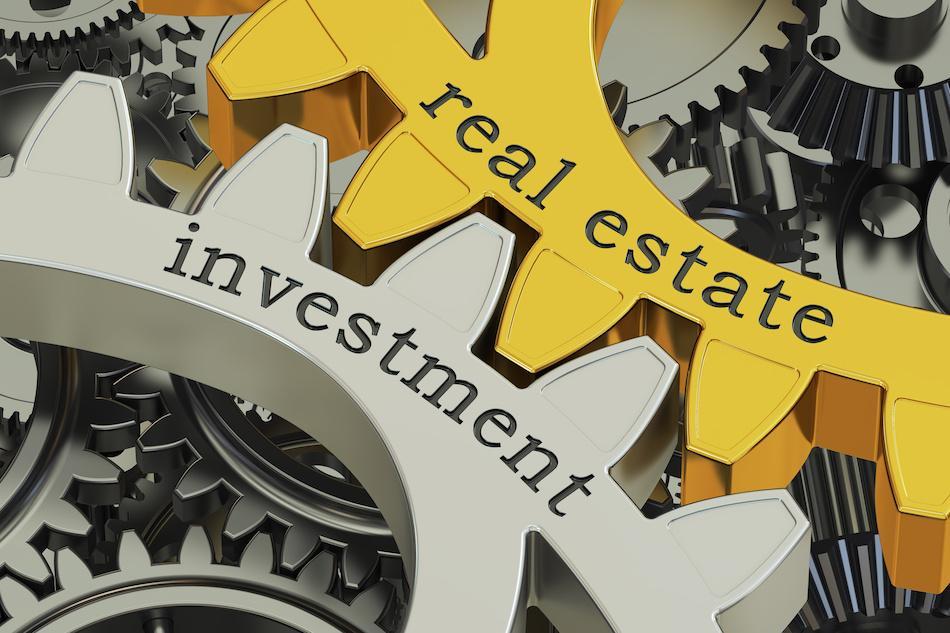 Real estate in an asset class that many want to add to their portfolio. Individuals who want diversification benefits, liquidity, tax benefits and additional cash flow may want to seriously consider investing in real estate. Some types of real estate investment may offer a higher return than other forms of investment.
Now may be an excellent time to get into real estate investing. Those who are new to investing in such an area should do their due diligence and learn more about real estate investment and which opportunity may be the right fit for them in terms of their specific situation and their personal objectives. There is a lot to understand about types of real estate investments and below are a few important tips to guide your investment strategy.
How to Purchase Real Estate
Those who have set their minds on buying real estate should be aware of a few important considerations. In the majority of cases, unlike when purchasing a home, an individual does not purchase an investment in their own name. Individuals may want to first establish a legal entity such as a limited partnership or limited liability company to safeguard their personal assets in a worst case scenario.
It may seem attractive to use leverage to take on a property that may be otherwise outside of one's means. Using leverage in this way may be detrimental to an investor in a falling market. It is best for an investor to learn more about the potential pitfalls of using leverage in order to acquire property.
Major Categories of Real Estate Investments
There are a handful of groups one may want to consider prior to investing in real estate. Individuals may want to invest in one or more of the following categories of real estate investments.
Residential Real Estate
This category involves properties that provide housing to families or individuals. Some of these investments offer a service business component, as is the case with assisting living facilities. Individuals generally sign a lease for 12 months and this type of investment quickly adjusts to changes in the market.
Commercial Real Estate
This group involves investment into office buildings. Leases are generally for longer terms. This may make for a consistent cash flow from long-term tenants. The potential downside is that an owner may be earning below-market rates on a lease if a long-term lease is signed before there is an increase in lease rates. The reverse may also apply.
Industrial Real Estate
Properties in Durango or elsewhere that may be included in this group include assembly plants, manufacturing facilities, storage units, distribution centers and warehouses.
Retail Real Estate
Strip malls, shopping centers and traditional malls may be a few of the options available when investing into retail real estate. Tenants can offer a variety of services and a percentage of the retail sales of store may be included in a rental rate. Landlords may then be more motivated to take steps to attract shoppers to their retail properties.
Mixed-use Real Estate
This is when a property which may allow for multiple types of real estate investment. A multi-story building may include a mix of retail and office buildings.
These are the general groups to consider for those looking to learn more about real estate investment. There may be additional benefits to investing in commercial real estate with new tax plans. Real estate owners may also reinvest profits in order to avoid taxation.
What Type of Return to Expect
Annual returns may fluctuate and changing markets may make for some unpredictability. However, those who are interested in purchasing commercial property may enjoy an annual return from 6 to 12 percent. Those choosing to buy a single family home may see a return of 4 percent. There are issues that may come up with owning and managing any type of real estate property. This may reduce the potential profits for a real estate investor.
Ways Investors Make Money
Investors do not rely only on the income generated from renting to tenants to see a return. In addition to the cash flow generated from rent, there are other ways that an investor may make more money. The asset purchased may appreciate in value. This may make the original investment more attractive to those looking to rent or when an owner wants to sell a property. However, properties may depreciate in value as well. Ancillary income related to the investment may provide an additional source of profit. Those offering laundry facilities in apartment buildings, or provide vending machines within an office building may get additional revenue.
Investors often have many expenses when managing a property. They may have to pay a management company to take care of day-to-day operations or work with an agent when it comes time to find new tenants or sell a property. However, the potential return on real estate investing continues to make it an attractive option.