What You Need To Know About Homeowners Associations
Posted by Ryan Poppe on Wednesday, August 8, 2018 at 8:09 AM
By Ryan Poppe / August 8, 2018
Comment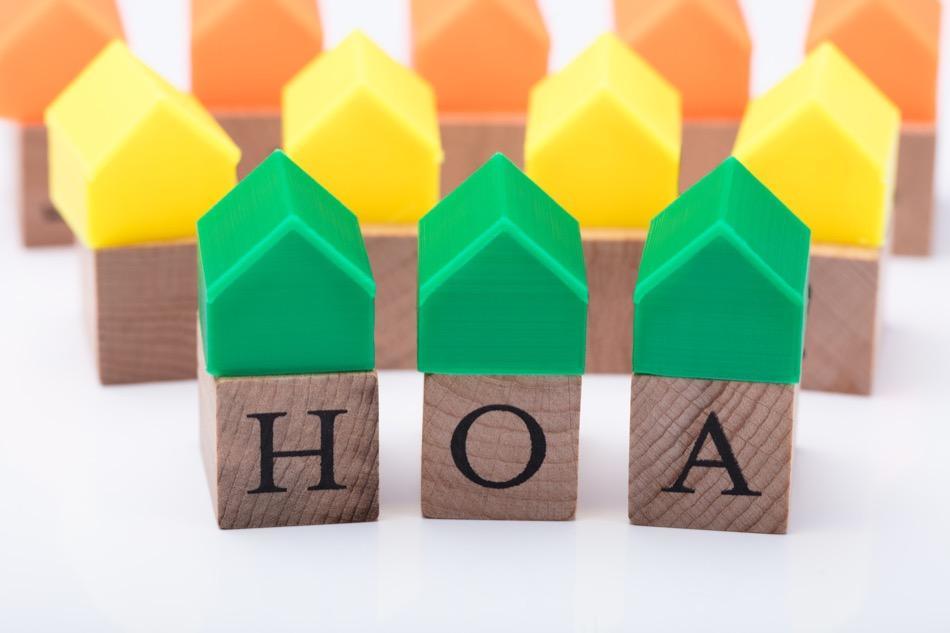 Home buyers moving into a condo or a new neighborhood may find that in addition to their new home, they also gain membership into a homeowners association (HOA). But what exactly is a homeowners association?
An HOA is a committee made up of homeowners who live in the neighborhood who decide things like guidelines, rules, events, and what dues are paid by the residents. Before moving to a neighborhood or condo that is part of an HOA, there are some things prospective buyers should know. Here are some of the major points regarding HOA's.
Every HOA Has Its Own Guidelines
Even if a home buyer is familiar with HOAs because they've been part of one before, no two are exactly the same. Every HOA will have some sort of regulations, even if they're very minor. so all interested home buyers need to examine and understand the HOA's guidlines before committing to buying a home. Here are a few common examples of different HOA regulations a homeowner might encounter:
Some pets may not be allowed or their size and number might be restricted. For example, exotic pets like parrots or reptiles may not be allowed.
HOA'ss may disallow certain large home additions, such as a second floor or adding a bedroom.
Certain types of roofs may not be allowed.
The parking of large trucks, RV's or trailers in driveways or in front of homes may be limited or restricted.
When researching home communities, be sure to ask your Realtor or real estate agent about HOA guidelines during a home showing.
HOA's Require the Payment of Monthly or Annual Dues
Most HOA's require dues from the homeowners. These dues are usually for the landscaping and maintenance in common areas, expenses for community events, and so forth. For condos, the HOA will likely require monthly dues, but for a single family home neighborhood, it may be less frequent, such as once or twice a year. The fee will also be different depending on the HOA, but it's common to see prices range from less than $100 to more than $1,000. So it's important to know what the HOA dues are and how often they are paid before purchasing a home in an HOA.
But what happens if a homeowner falls behind on their payments or refuses to pay? In most cases, the HOA will work with the homeowner on payments. And if the home is subsequently sold, in many cases, the unpaid HOA dues are deducted from the proceeds of the sale.
However, in some extreme cases, unpaid HOA fees can have severe consequences for the homeowner. In these cases falling behind on HOA dues or otherwise choosing not to pay can potentially lead to the homeowner losing their home.
Being Part of an HOA May Come With Amenities
It's common for HOA members to have access to community amenities such as swimming pools, tennis courts, and parks. Not only is offering amenities to residents a key draw to living in a neighborhood with an HOA, but HOA guidelines often help keep the neighborhood consistant in both landscaping and home values. Here are some common amenities that neighborhoods with HOA's may offer:
Pools.
Tennis Courts.
Walking Trails.
Gathering areas that can be used for parties or holidays.
Parks.
Clubhouses.
A portion of a homeowners HOA fees are used for the upkeep and maintenance of community amenities. As a result, homeowners can all equally enjoy the amenities of the neighborhood.
Being part of a homeowners association has is advantages and disadvantages. It's important for potential homeowners to examine the specifics of an HOA they might be buying into to discover if it's a good match for their lifestyle. If you are unsure if the home you are looking at purchasing is in an HOA or not, be sure and ask your Ignacio real estate agent.