When Is the Best Time To Put a Home On the Market?
Posted by Ryan Poppe on Wednesday, April 5, 2017 at 10:13 AM
By Ryan Poppe / April 5, 2017
Comment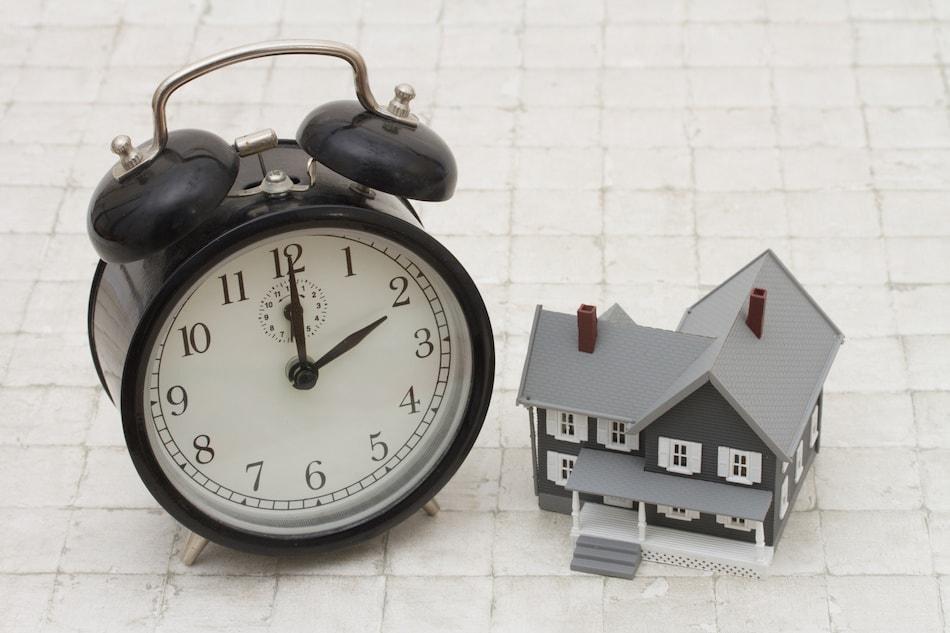 Timing is important when you're trying to sell a home. Knowing the popular times to buy and what needs to be done before listing your home can help you have a better experience with the sale of your property.
Benefits of Selling in Late Spring or Early Summer
Late spring and early summer tend to be the best times of year to sell a home. There are many reasons this is true.
Lots of motivated buyers: Many home buyers typically wait until spring to start looking at homes. Better weather makes home shopping easier. In addition, people who work full time can go see properties after work and still have enough daylight to see the exterior of the homes they visit. Finally, a sale in late spring means a move in early summer, which gives homeowners several months of warm weather perfect for unpacking boxes and making home improvements. Selling a home in spring means that there will be an abundance of buyers to look at the property. Many buyers want to be finished buying and moving by the end of the summer, which means that they're motivated to act quickly and decisively in late spring and early summer.
Prices are usually higher: Home prices typically go up in spring, which means that many home sellers can make more money in a spring or summer sale. Sellers who price their homes low may even see home buyers bid against one another.
Homes look better in good weather: Winter can be a difficult time to sell because properties tend to look bleak and drab in cold, wet weather. Curb appeal goes up in spring, which also leads to higher offers.
Can You Sell At Other Times of the Year?
Homes sell all year round. In fact, there can even be advantages to putting your property up for sale during the "off-season." Although prices are lower, buyers tend to be less picky during the fall and winter. In addition, those people who choose to buy a home during the fall and winter are usually motivated by life-changing events, like switching jobs or an expanding household.
These buyers recognize that the time of year is slower but may feel they shouldn't wait. This means that home sales can happen quickly at this time of year because buyers have a low inventory and are motivated to make a purchase.
Don't List the Home Until It's Ready
Regardless of the time of year, putting your house on the market before it's ready can be a costly mistake. Deferred maintenance, lack of curb appeal and poor staging techniques can all lead to lower offers. To help ensure a fast sale, get your home ready before listing it on the real estate market.
Take Care Of Deferred Maintenance
Home buyers expect the homes they look at to have properly working parts. Properties that are not in (or at least close to) turn-key condition risk selling for a price that's far lower than the cost of the actual maintenance needed. To avoid problems, fix broken appliances, make repairs to the gutters, roof, and plumbing, and repaint exterior and interior surfaces in need.
Boost Curb Appeal
First impressions are important. Homes that look well tended and inviting can motivate buyers from the moment they arrive. Curb appeal can also help buyers look beyond defects and problems with the property. There are many ways that homeowners can improve their home's curb appeal, including:
Keep the lawn well trimmed, fertilized, and watered.
Plant cheerful annual flowers in the garden beds.
Remove weeds and lay down mulch over bare patches in the garden beds.
Clean dirt from the siding and wash the windows.
Repaint the front door in a bright, cheerful color.
Stage the Property
Cleaning the home from top to bottom, organizing the closets, touching up the paint on the walls, putting out fresh flowers, and setting the table are all small ways that homeowners can stage their property. A well-staged home will look clean, well decorated, and comfortable inside. Staging can help lead home buyers to believe that a home is well maintained and can make the property more attractive overall.
Contact a Real Estate Agent
Working with an agent can help you decide when it's time to put your house on the market. If you're thinking about selling your home this spring or summer, now is the time to contact experienced agents in your area. When you meet with potential agents, ask each candidate what can be done to your home to prepare it for a sale. Your real estate agent can give you practical advice that will help your home sell for its best value.