Which Type of Flooring Is Right For You? Factors to Consider
Posted by Ryan Poppe on Wednesday, October 25, 2017 at 9:19 AM
By Ryan Poppe / October 25, 2017
Comment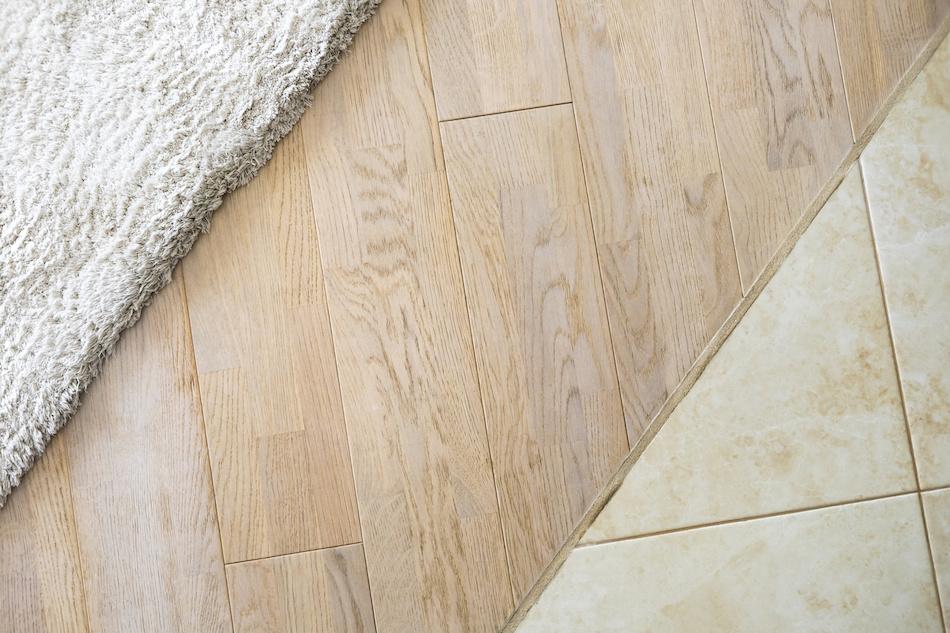 When looking into buying new flooring materials for a home, there are many factors to consider. Different types of flooring have different characteristics. How to choose flooring material that's best all depends on your priorities, some flooring qualities may be more desirable and others less so. Knowing the different characteristics and taking all of these factors into consideration can help you make a final decision when remodeling your home with updated flooring.
Do you have small children?
Buying flooring for a home with small children can be difficult because children frequently run, fall down and spill things. When children run and fall, the best flooring to have under foot is carpeting. Carpeting pads the noise as well as the fall and can help prevent injuries. For children just learning to walk, carpeting is safer.
However, carpeting is one of the least forgiving types of flooring when it comes to spills. Carpeting absorbs liquids rather than repels it, so juices and other liquids can cause stains. Many parents will compromise by choosing stain-resistant carpeting of a dark color for the living room flooring, so their little ones can fall down and spill juice without too much worry from their parents.
Do you have pets?
Pets shed, scratch and have accidents on the floor. In homes with carpeting, pet urine can leave strong odors for days or weeks after the event occurs. Carpeting also attracts pet hair and dander, leaving allergens hiding in the pile. Hardwood floors are also vulnerable in homes with pets, because pet claws can easily scratch wood, leaving gouges in the flooring.
For these reasons, many homeowners with pets prefer a laminate flooring or tile flooring. Both flooring types are easy to maintain, resistant to scratches and resistant to odors.
Where is the moisture in your home?
Moisture can cause mold, warping and rot in various types of flooring, especially is some waterfront properties. Hardwood, laminate and carpeting are all vulnerable in rooms with moisture. So if you don't want to be inquiring about how to get moisture out of laminate flooring, tile remains the go-to in rooms where moisture is common, like in the kitchen and the bathroom. For homeowners who really want the look of hardwood in a humid or wet area, some turn to special tiles that are designed to look like wood and are ideal hardwood floor alternatives.
Are you concerned about aging in place?
Aging in place is important to many homeowners. Flooring materials like hardwood and laminate tend to be slippery, which can easily lead to falls. Hard floors may also lead to more injuries because they are unpadded and hard. For older homeowners who worry about aging in place, carpeting is usually the ideal option. Carpeting is a soft, non-slip surface that can prevent accidents and injuries. In the kitchen and bathroom, non-slip tiles can help keep seniors safe.
Does noise bother you?
Hard flooring tends to be loud when tread upon. Additionally, hardwood floors tend to creak over time, as the wood begins to age. In households where homeowners prefer to dampen the noise of footfalls, carpeting is usually the ideal option.
Will you be selling your home soon?
Homeowners thinking about selling their home soon should consider their home's resale value when installing new flooring. Hardwood floors are among the most desirable and valuable flooring types for most home buyers. Installing hardwood floors can increase a home's ROI and can help with staging as well.
However, hardwood flooring can be expensive and not all homeowners will have the money to pay for this type of flooring. For homeowners on a budget, inexpensive flooring options include new carpeting in a neutral color can also attract buyers. If you do buy carpeting, avoid bight, bold colors because bold colors are unlikely to appeal to a wide range of home buyers. Work with your real estate professional to determine what will be best for your home.