Why You Should Sell Your Home in the Winter
Posted by Ryan Poppe on Thursday, October 6, 2022 at 4:30 PM
By Ryan Poppe / October 6, 2022
Comment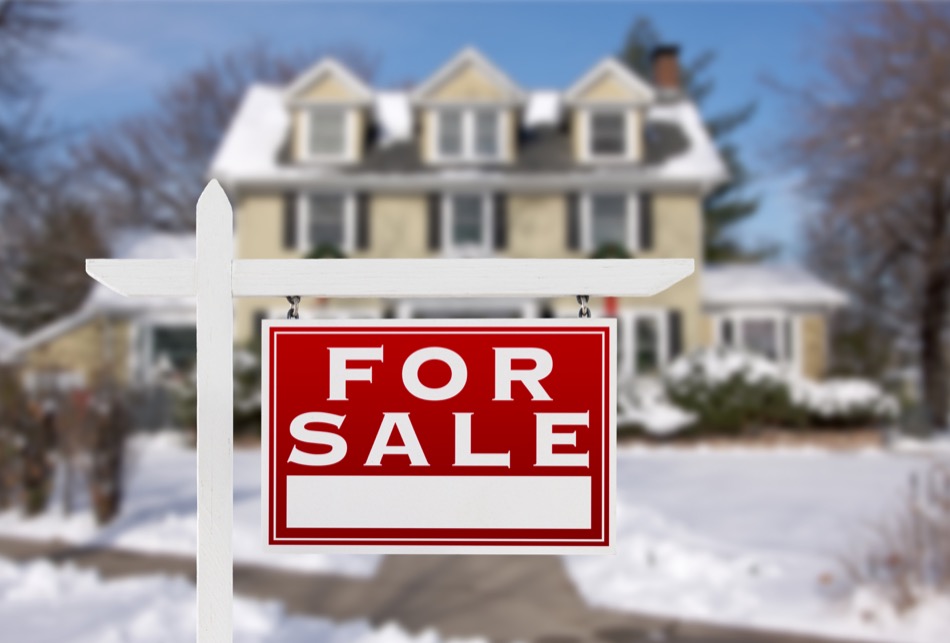 Like the buying process, selling a home requires a lot of time, research, and planning. However, sellers may not consider the timing, especially if they plan to sell their home by a specific date. Many think summer is the best season to put their home on the market, but that may not always be the case. Find out why winter may be a better time to sell your home.
For informational purposes only. Always consult with a licensed real estate professional before proceeding with any real estate transaction.
Less Inventory, Less Competition From Other Homes
One of the main reasons to sell a home during winter is because there's less competition from other homes. Summer is the most popular time to sell a house, meaning more properties are on the market competing for buyers, which can drive sale prices down. Therefore, selling during winter may be the best option for those who want to receive top dollar for their home.
Because fewer properties are typically on the market during winter, buyers may be more willing to pay closer to the seller's asking price or even slightly above it if the home is priced correctly. It's essential to consult with a real estate agent who can help you determine the right listing price for your home based on recent sales data and other factors.
It may be easier to find a buyer willing to pay your asking price during winter if you're selling a home that needs repairs or cosmetic updates. During summer, buyers have more options and are often more particular about the homes they're considering. With fewer buyers looking during winter, you may find someone willing to overlook some of the home's flaws.
Selling a home as-is may be easier during winter, but it's still essential to make any necessary repairs and do any staging to help your home look its best before listing it for sale. Even completing small tasks like decluttering, deep cleaning, and adding a fresh coat of paint can make a big difference in how appealing your home looks to potential buyers.
If you don't want to do any repairs or staging, selling your home to a cash buyer may be the best option. These investors are usually more interested in the property's location and condition than the actual house. Those who need to sell their home fast and as-is may find a cash buyer is their best bet.
You Can Take Advantage of the Holiday Season
The winter holidays are great for showing off your home's coziness. If you have a fireplace, light it during showings to create a warm and inviting atmosphere. You can also decorate your home for the holidays to make it more appealing to potential buyers.
Additional ways to decorate your home for sale during the holidays include:
Setting out a holiday-themed welcome mat
Hanging wreaths on the front door and windows
Adding festive outdoor lighting
Putting out a holiday-scented candle or diffuser
Decorating your home for the holidays can make it more inviting and help it stand out from other properties on the market. Don't go overboard with decorations, as the goal of staging is for interested buyers to picture themselves living in your home.
Many people have more free time during the winter holidays, meaning they're more likely to have the time to go to open houses and schedule showings. While you may get fewer buyers overall, those looking during winter are usually more serious about buying a home.
Remember, you may need to be flexible with your showing schedule if you want to sell your home during the holidays. You may need to be open to showings on weekends and evenings if you want to sell your home during winter.
Buyers May Be Relocating For a New Job
Many people start new jobs at the beginning of the new year, so they may need to relocate quickly. These buyers may be more willing to pay a premium for a home they can move into immediately.
If you're selling your home during winter and are flexible on the closing date, you may be able to negotiate a higher sales price with these buyers. Discuss your timeline and potential delays with your real estate agent so they can inform interested buyers properly.
Consider Selling Your Home This Winter
Selling a home during winter has its challenges, but it can also be a great time to find a qualified buyer willing to pay a fair price for your property. From getting top dollar for your home to avoiding the summer rush, there are plenty of reasons to consider selling in the colder months.
For informational purposes only. Always consult with a licensed real estate professional before proceeding with any real estate transaction.