Wolf Creek Ski Area Real Estate: Are You Ready to Embrace Mountain Living?
Posted by Ryan Poppe on Thursday, May 25, 2023 at 9:28 AM
By Ryan Poppe / May 25, 2023
Comment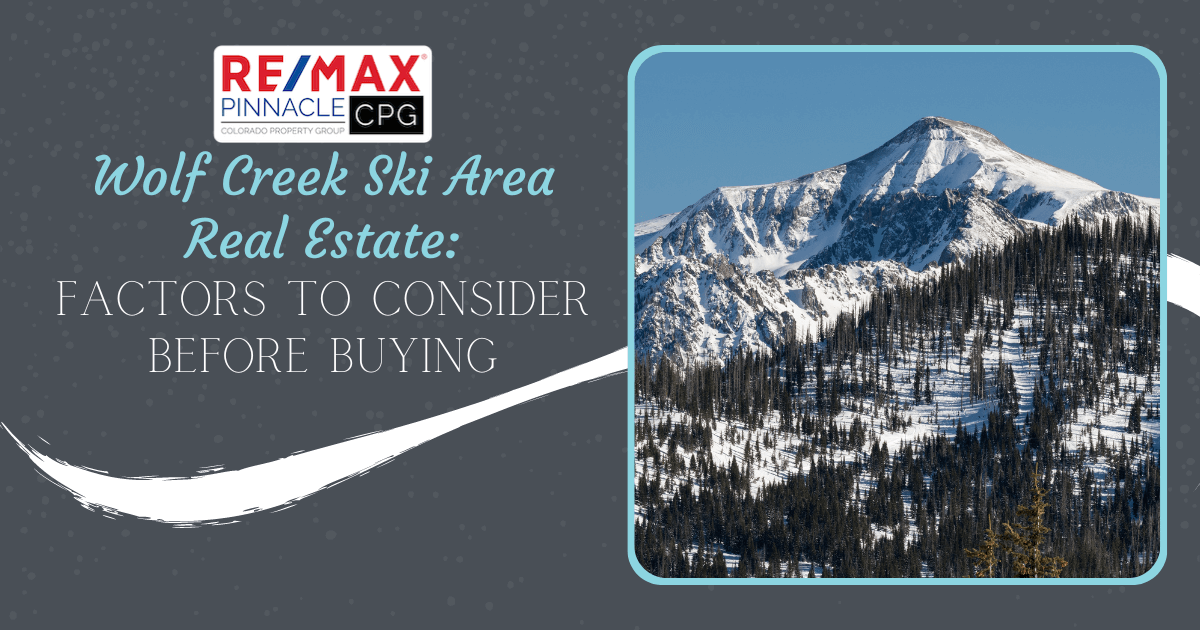 Nestled within the breathtaking landscapes of Durango lies the enchanting Wolf Creek Ski Area—an alpine paradise that captures the hearts of winter enthusiasts from around the world. The majestic peaks, snow-blanketed slopes, and vibrant mountain community make the Wolf Creek Ski Area a captivating destination for those seeking a blend of outdoor adventure and cozy mountain living. Whether you're dreaming of a ski-in / ski-out home or a charming mountain retreat, check out this comprehensive list of key factors to consider before taking the plunge.
Pagosa Springs Real Estate Is More Accessible Than Durango
The town of Pagosa Springs, the closest to Wolf Creek Ski Area, offers homes that typically cost less than similar properties in Durango. This small town has several condo and townhome communities, along with single-family houses. Condos and townhomes in Pagosa Springs range from studio to three-bedroom units and usually have two or more baths. Square footage ranges from around 500 to upwards of 1,700 square feet. Single-family houses ranging from one to four or more bedrooms can be found in town, with some offering over 2,500 square feet of space. Many of these homes are on large lots that offer scenic mountain views.
While the city of Durango has the same mix of property types, prices tend to be higher. For example, prices on some single-family houses in Pagosa Springs are comparable to some condo and townhome prices in Durango. Homebuyers might find more options for purchasing a larger home or a more spacious lot at a lower price in Pagosa Springs compared to Durango. The smaller town gives homebuyers a chance to get more for their money and live closer to Wolf Creek Ski Area. Durango is 85 miles away from it, while Pagosa Springs is just 25 miles away.
It's Off the Beaten Path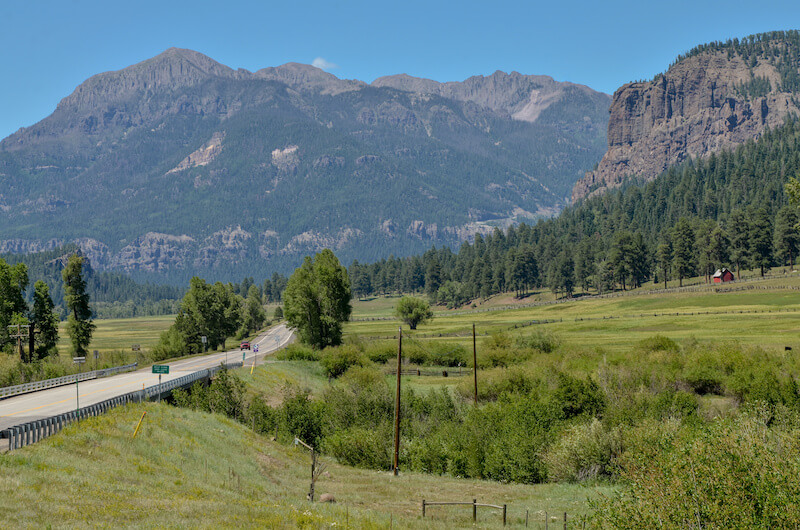 Purchasing a home near Wolf Creek Ski Area means living in a remote location. The San Juan Mountains and San Juan National Forest surround the ski area and nearby towns, so being in this location provides picturesque views in all directions. Residents have all of the benefits of the secluded mountain town beauty while also having easy access to larger areas like Durango for more shopping, dining, and entertainment options.
Pagosa Springs does have a Walmart Supercenter, City Market, and other stores available. The town also has local restaurants and other eateries, such as Sage, Boulder Coffee Cafe, and Alley House Grille. Other amenities include River Center Park and Pagosa Springs History Museum. Most amenities are located along U.S. Highway 160, which runs through the town from east to west. This is the road residents take to get to Wolf Creek Ski Area. It's also the road residents take to get to Durango and other towns to the west. U.S. Highway 84 East is the other major road nearby. Residents can also take this road south into New Mexico.
Water Source and Septic System?
Homebuyers interested in purchasing property close to Wolf Creek Ski Area should keep water sources in mind. Land in this area usually doesn't have a water source available upon purchase. Some properties have access to a central water system from the Pagosa Area Water and Sanitation District. Other property owners might need to have a well and septic system installed. Since this process can be expensive, homebuyers should factor it into their budget. For the Pagosa Springs area, homeowners usually need to own at least five acres of land to obtain a well permit.
Those looking for real estate near Wolf Creek Ski Area should also keep in mind that homes in San Juan County need to pass a septic system inspection before they can be sold. In some cases, these mountain homes might not pass the inspections. Homebuyers would then need to wait for the seller to have repairs made and another inspection done before moving forward with the purchase. When an inspection can't be done due to weather conditions, such as freezing or snowy conditions, sellers can ask for a Conditional Acceptance Document. This requires buyers to agree to have the inspection done and have repairs made within a certain timeframe.
Buy at the Right Time of Year
The real estate market in ski areas usually has seasonal cycles that differ from the market in other areas. Summer might be a busy time to buy real estate in general. However, buying just before or during the ski season is common in areas known for skiing. Real estate that's right on the slopes tends to experience these seasonal market changes since it gives buyers convenient ski access. This can make fall and winter a busier and more competitive time to purchase real estate than summer, although the market can vary from year to year.
What does this mean for real estate in Pagosa Springs, which doesn't have ski-in, ski-out access? Seasonal real estate cycles in the Wolf Creek Ski Area can affect the entire area, including Pagosa Springs. Buying a home in town during summer may come with less competition and better prices, but this can change depending on current market conditions.
Homebuyers who plan to purchase real estate near Wolf Creek Ski Area should be aware of how busy and competitive the current market is, so they can decide whether to buy now or wait for a better time. Additionally, a great real estate agent can help you with buying your dream home at any time, so the best place to start is by finding an agent.
Discover if Wolf Creek Ski Area is Right For You
Purchasing real estate near Wolf Creek Ski Area offers a captivating blend of natural beauty, recreational opportunities, and a vibrant mountain community. However, it's essential to consider any major purchase armed with knowledge of the broader implications. By considering the local real estate market trends, understanding the logistics of owning property in the area, and immersing yourself in the unique lifestyle and amenities, you can make an informed choice that aligns perfectly with your home ownership goals.