Durango Homes & Real Estate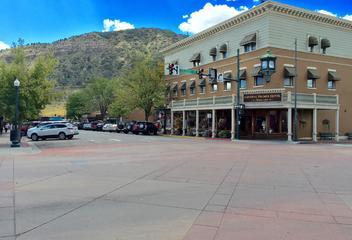 Find the newest Durango homes for sale & real estate listings in Durango, CO below! Home to a community that sees over 300 days of sunshine a year and moderate temperatures in the winter months, Durango offers several big-city amenities to tour in a small-town environment. Access to the San Juan Mountains offers the ultimate in outdoor adventures. Award-winning restaurants, an interesting history, shopping, microbreweries, and a distillery are just a few places to drive to in Durango and are reasons to call the city home.
Check out Durango homes for sale below or contact us today to learn more about why you should make this lifestyle yours!
Homes For Sale in Durango CO
Durango Real Estate Statistics
January 23, 2022
Durango Real Estate Statistics by Price
See All Real Estate in Durango
See TODAY's New Listings, search by beds/baths, home or lot size, listing status, days on market & more!
See All Neighborhoods: Durango Subdivision Directory

Buying or selling a home in Durango soon? Call Colorado Property Group at (970) 946-0601. Our community of real estate agents will help you navigate the Durango housing market.
Durango Real Estate Market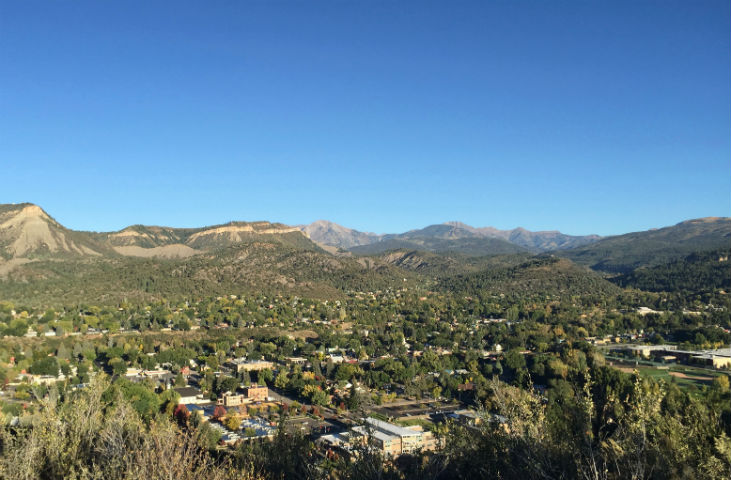 The Durango real estate market is a dream. As the winding river runs through this quaint yet robust community, many fail to remember that people actually get to call Durango home. With the usual Colorado mountain attributes—rafting, mountain biking, skiing, fishing, and golf courses, among many popular attractions and things to do for vacationers and staycationers alike—many tourists don't realize the outstanding economic and housing market opportunities that exist.
Although the tourism industry plays a vital part, the Durango community is seeing a surge of new businesses and new business opportunities, and there are a number of fun facts to revel in about this city. Whether it's Mercury Payment Systems building a new campus on their property that's on the south side of town or the recently built Mercy Medical Center, more and more neighborhood businesses, as well as individuals, are committed to calling properties in Durango home.
With constant advancement, Fort Lewis College just graduated their first class of masters students. The fairly recent addition of the Community Concert Hall brings a plethora of talented musicians to the community. The men's and women's soccer and bicycling teams always rank high in their division, and are showing to have a strong fan base. A good time always welcomes those touring the area at the top of the mesa.
While Durango communities and other neighborhoods near Durango have over 200 restaurants (some that are even dog-friendly), there are so many that should be considered institutions; Ken and Sue's, Gazpacho, The Ore House and Durango Bagel are all on the way to the popular property of Purgatory Resort. Durango has plenty of annual events and festivals to keep locals and tourists alike occupied in the summer and winter months. The Taste of Durango, Snowdown, and Octoberfest, just to name a few, should be expected to bring plenty of live music and fun with family and friends.
Access to urban areas now exists with constant flights to and from Denver, as well as Durango's many public transportation options. If homeowners prefer driving, they can hop down to Albuquerque for a weekend to enjoy a true taste of southwestern culture. All signs point to continued growth, a strong economy, and a reasonable cost of living, and this mountain town welcomes all with open arms.
Durango Community Highlights
Durango Community Amenities
One of the driving factors in Durango tourism is the train that leaves Durango every morning and heads north to neighboring Silverton, eight or so months out of the year. Tourists come from all over the world to witness this coal-powered beauty wind through the San Juan Mountains obtaining views that can only be seen by train. If tourists line their schedule up when Thomas the Train is in town, children will surely have things to do to last a lifetime.
For the winter months the Durango Train features the Polar Express and brings it into town. This holiday-themed tour takes its passengers to the "North Pole" in the Animas Valley, where children and their household can be reminded of everything the holiday season has to offer. A visit from Santa and his elves will top this trip off as one to remember.
The rest of the winter season, the Durango-Silverton train makes shorter trips to Cascade Canyon property with beautiful snowy views of the surrounding mountains. A quick stop for lunch for photos and back down the mountain to continue on with your afternoon activities.
Living in Durango, homeowners will find themselves taking out-of-town guests on many train rides. Short- and long-time residents living here have a true sense of what the economic impact the train provides and what a valuable asset we have.
Durango School Information
Durango's 9R school district begins its year toward usually during the last week of August and wraps up the school year in the beginning of June. Durango has recently a couple new "non-public" options to the mix with the addition of Mountain Middle School and Animas High. For more information on area school options head over to our Search by School page. Here you will find valuable information on school grades and will allow you to search for homes based off of your preferred school.
Durango Real Estate Agents
Looking to buy or sell a home in Durango CO? Let our Durango area real estate experts help you buy your next home or expertly negotiate the sale of your current residence. As local real estate agents, we're experts on the inner workings of the Durango real estate market. We'll get started on your new home hunt today!
Contact Colorado Property Group to learn more about buyer or seller representation. Planning on a move and selling your Durango home? Check out our Free Home Evaluation page, where you can discover the true value of your home in Durango!
Search Homes For Sale in Durango CO